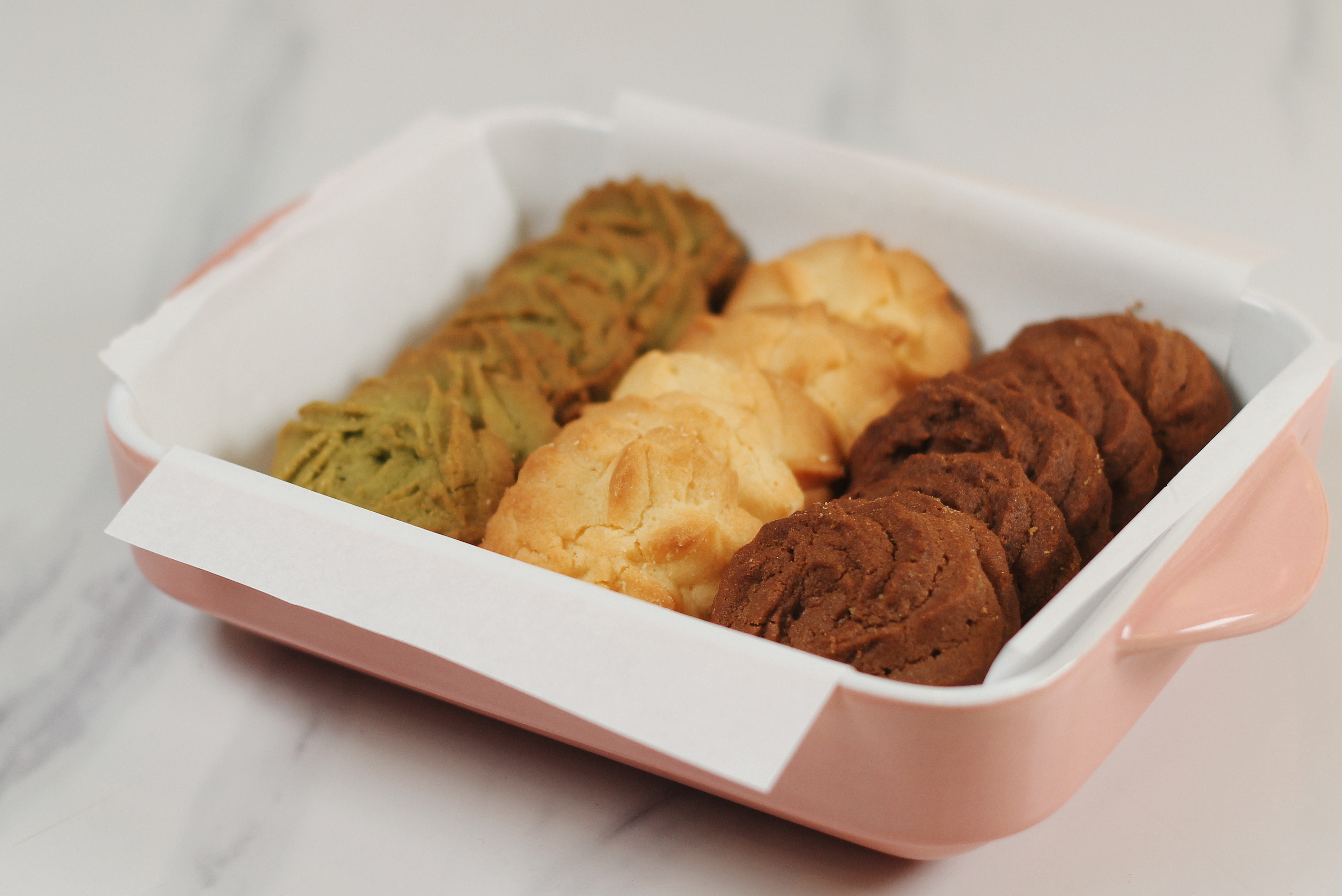 Matcha and Mocha Butter Cookies – Chinese New Year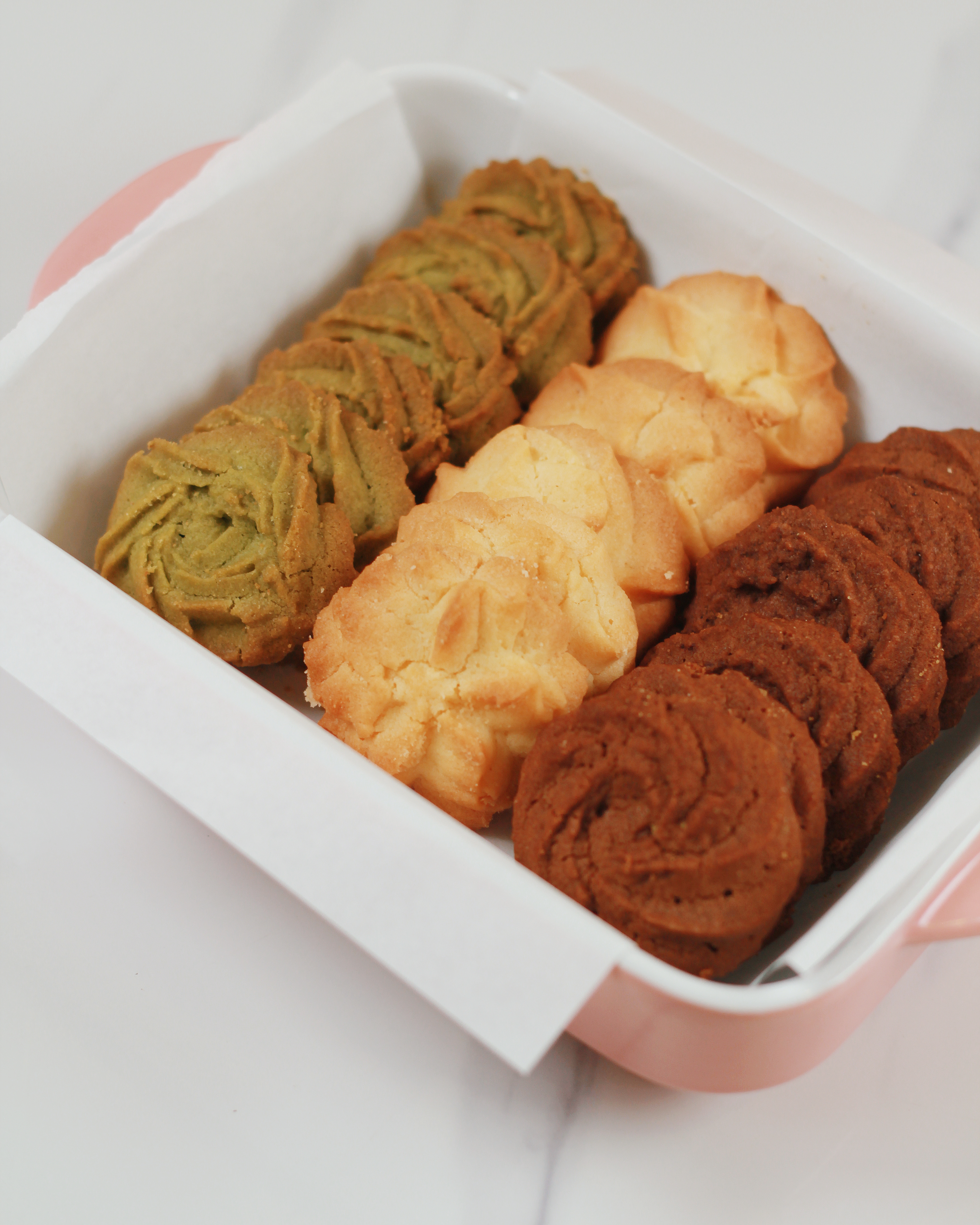 Butter cookies are all-time favorite classic and today I am going to show you guys how to make Matcha Butter Cookies and Mocha Butter Cookies. They are super easy to make and delightful to munch on in the afternoon. Super elegant too if you want to present these cookies as a gift for someone.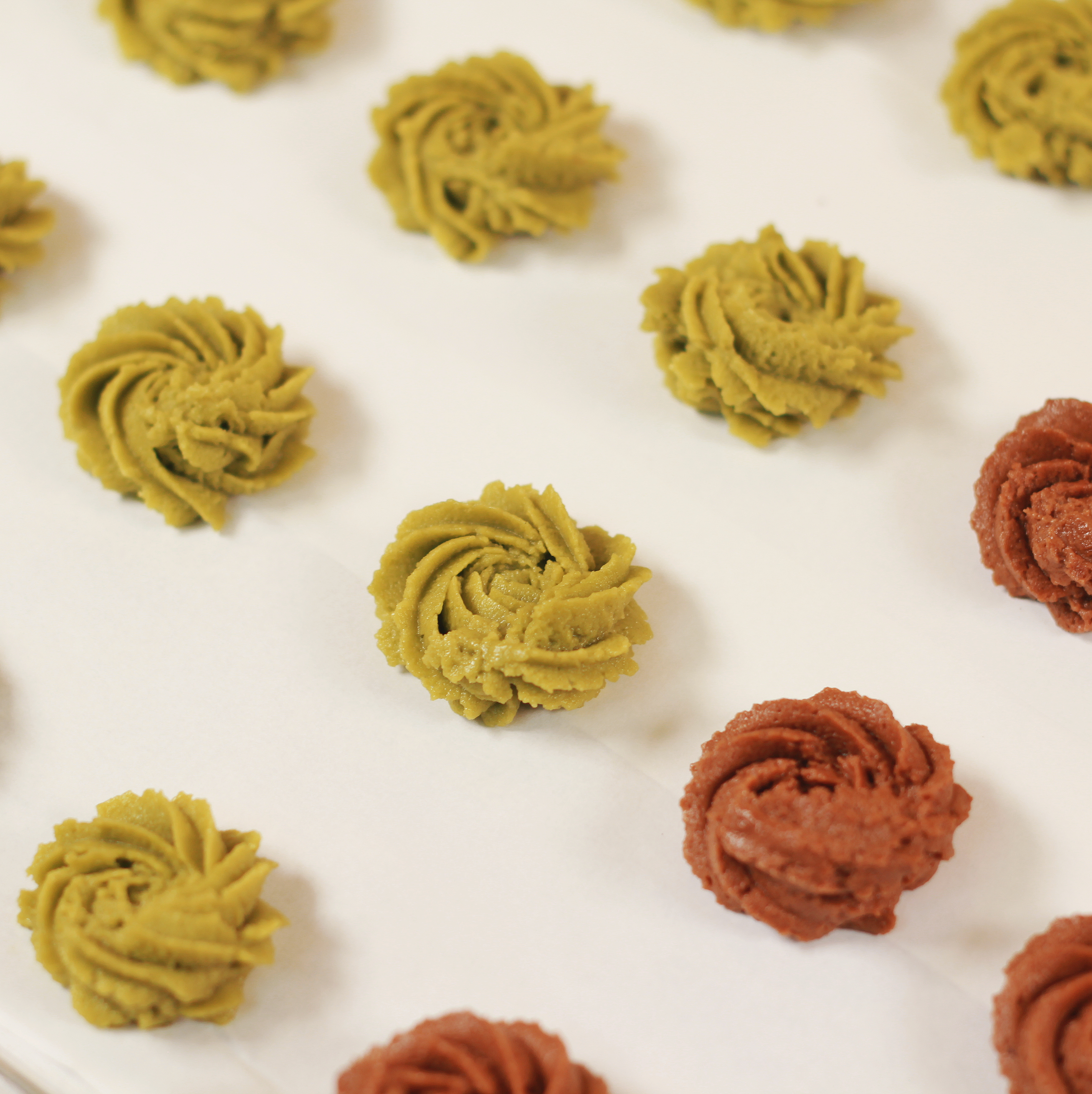 If you pursue perfection, you could actually download a macaron template to follow so you could pipe evenly. Just make sure that to leave 2 fingers spacing as it will spread during baking.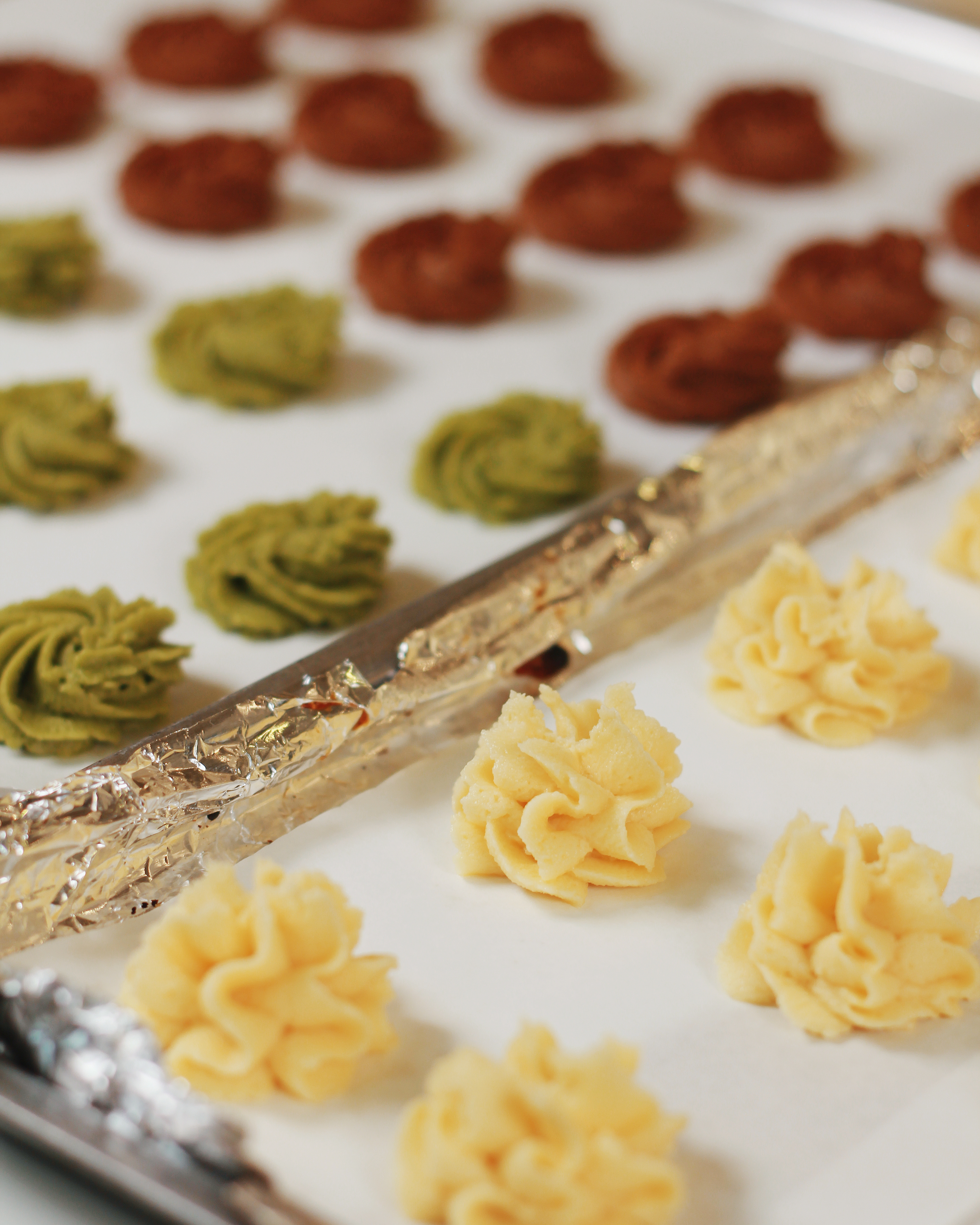 If you notice, each flavor has its own unique shape. I have used different types of piping star tip to show you guys how versatile the recipe can be. Just use your creativity and bake these cookies in all shape and sizes! If you don't have any piping tip and do not want to buy one, you could even just pipe out just as it is and bake it flat!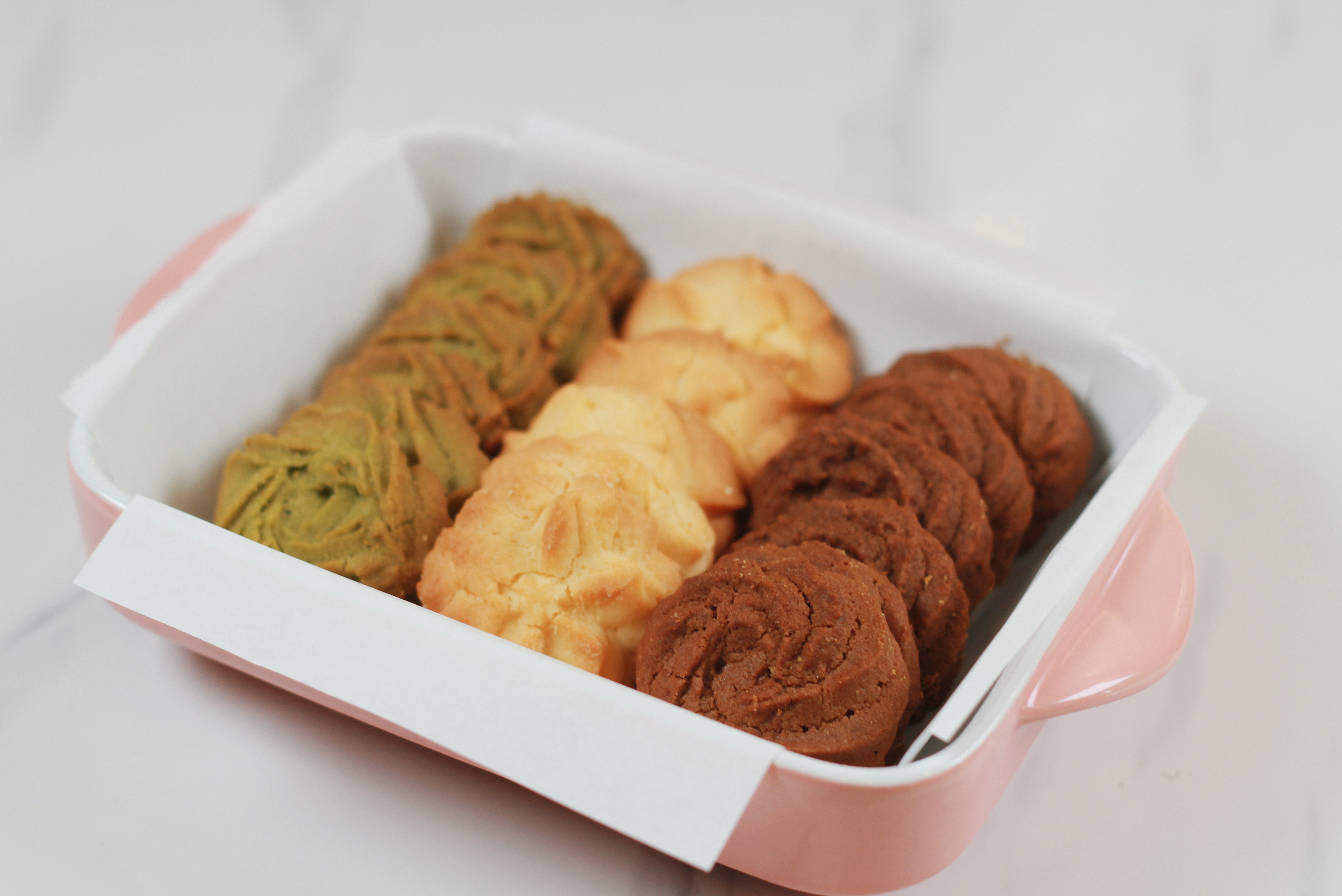 Matcha & Mocha Butter Cookies
Ingredients
Dough:
300

grams

of Salted Butter

softened

90

grams

of Icing Sugar

2

Egg Yolks

230

grams

of Plain Flour

90

grams

of Cornstarch
Matcha Butter Cookies (1/3 of dough):
Mocha Butter Cookies (1/3 of the dough):
1.5

tsp

of Coffee Emulco

1.5

tsp

of Cocoa Powder
Instructions
Preheat oven to 170C.

Cream softened salted butter and icing sugar until light and fluffy.

Combine egg yolks into the mixture.

Then, stir in plain flour and cornstarch.

Divide the dough into 3 and flavor them accordingly.

Transfer each dough into the respective piping bag with a star tip. Then, pipe out evenly onto a baking tray lined with parchment paper.

Bake it in the oven for 15 to 20 minutes until golden brown.

Let it cool completely before storing it into an airtight container.