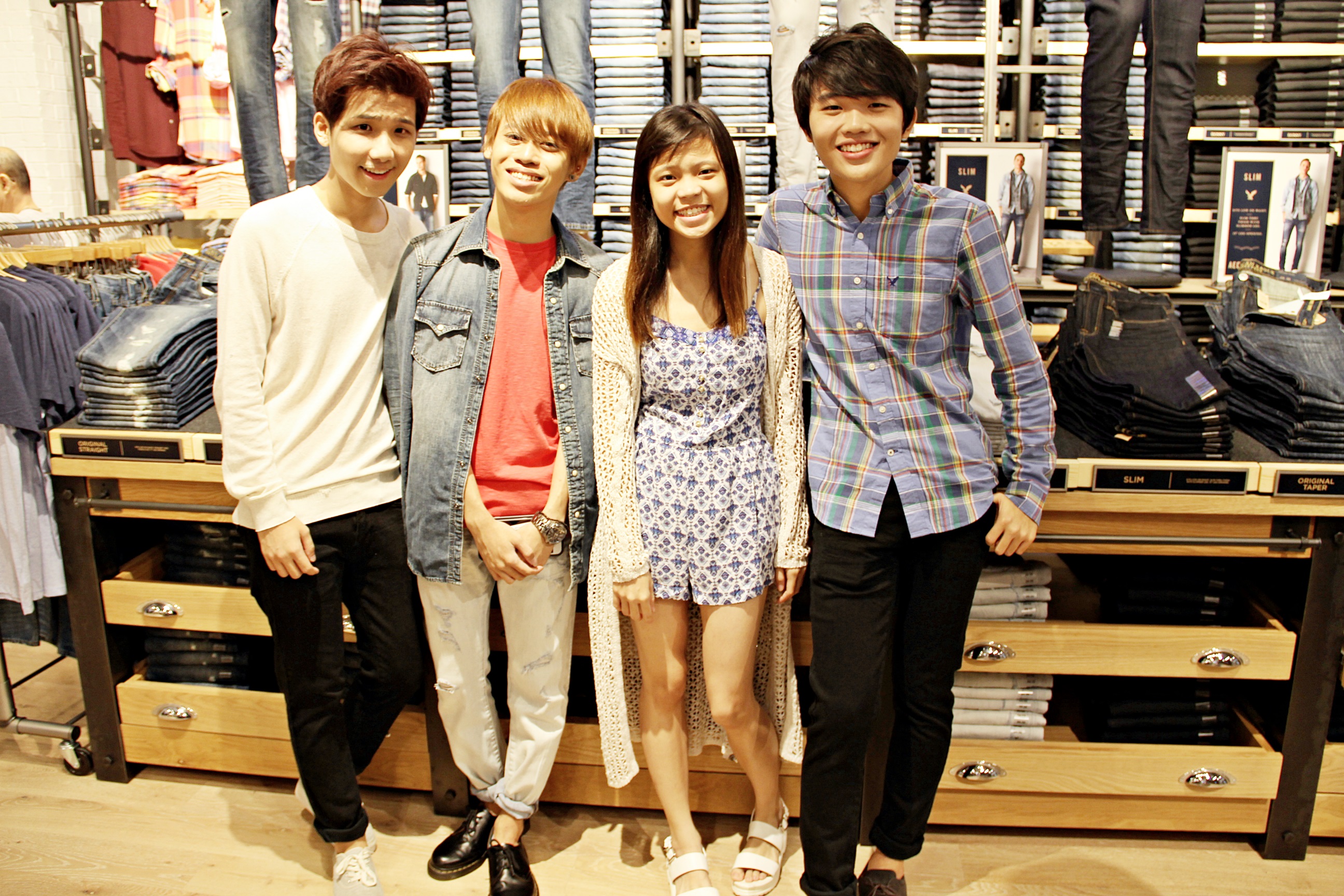 American Eagle Outfitters Singapore with TypicalBen
I participated in the #AEOStyleMe contest by American Eagle Outfitters Singapore and was picked up as one of the winners. I was over the moon! I had been reading TypicalBen's blog for almost 2 years and finally got to meet him. So excited!

I was so nervous! Knowing that there would a number of people coming, I had made some pastries over. But, too bad it was quite hard to eat and choose clothes at the same time, so I decided to just give Ben, Randy and Pei Shi instead.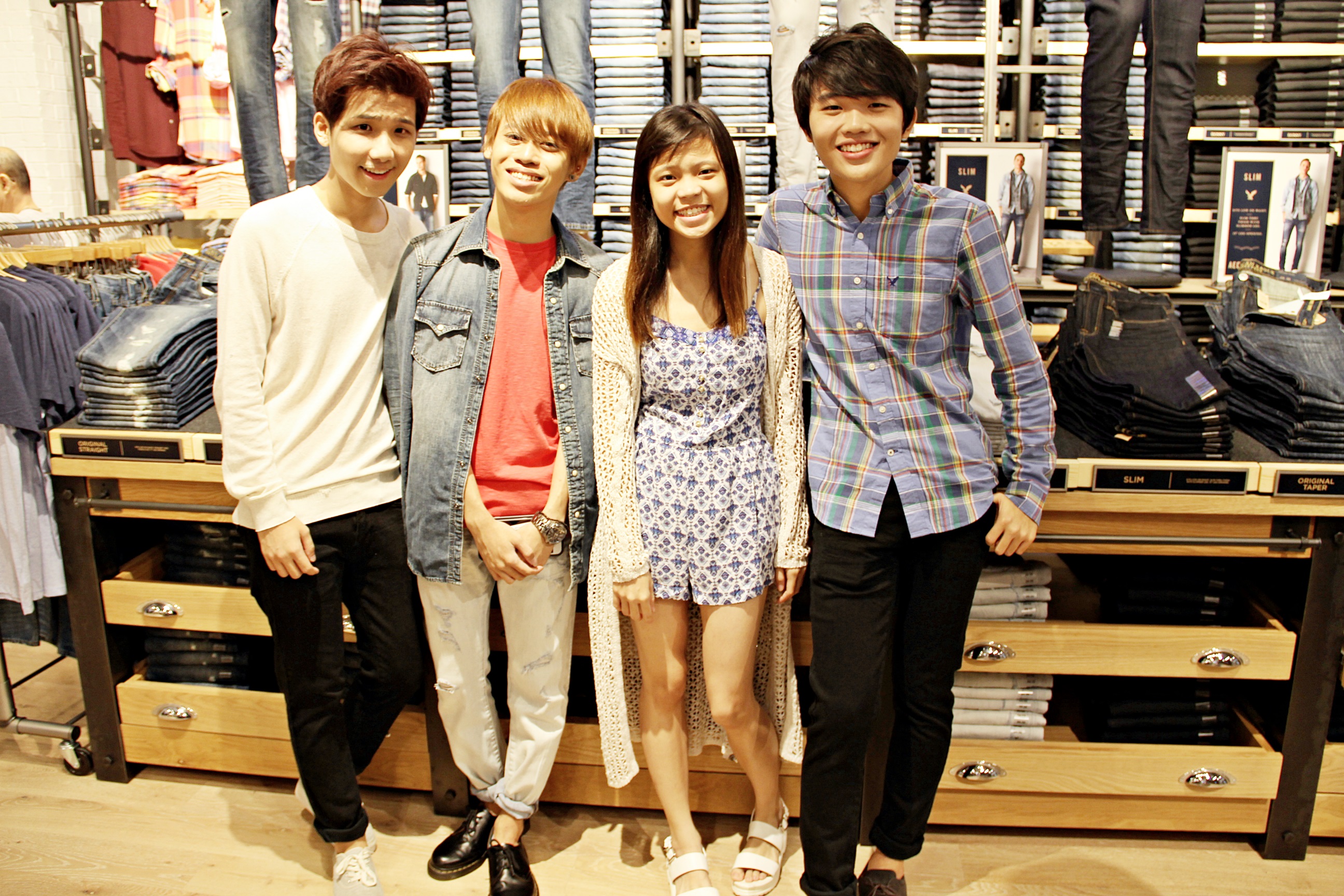 This event was for Ben to style us. I'm in love with checkered clothes. Hence, I told him to choose one for me as American Eagle Outfitters have a wide variety of checkered shirts for their Summer collection. Yay!

It was really comfortable and airy!
I was wearing their Black Denim jeans too! The material was so soft!

Pei Shi and Randy were also there at that time! They were all so nice and sweet. Randy was a little sick at that time as I was told that they were photoshooting that whole afternoon. It was very sunny. Thus, he was really quiet.

Got to meet new friends too!

A group photo with everyone.
Thanks American Eagle Outfitters for organizing such memorable event. Visit their flagship store at VivoCity B1-06/07.