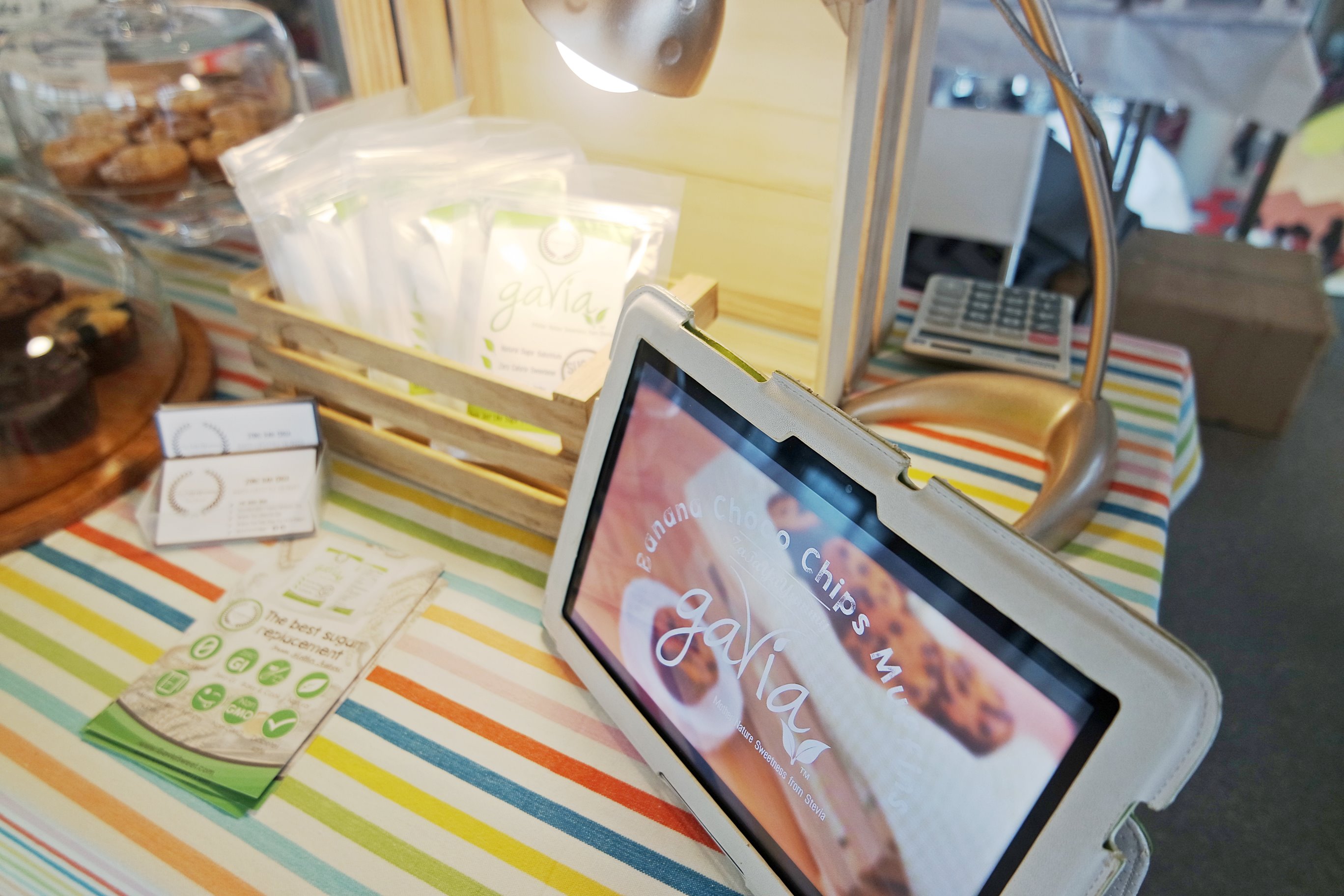 First Gavia Booth @ SUTD 2016

It was my first Gavia booth. Nevertheless, everything went well. I'm happy that the response turned out well and everything was sold out at the end of the event.

Lemon Blueberry Muffins, Banana Chocolate Muffins, and Orange Cranberry Almond Muffins. These are some of my favorite sugar-free recipes. A lovely lady bought a Lemon Blueberry Muffins to try and instantly love it! She ordered 40 muffins in one goal.
To receive such support from people like her, I really appreciate it.

I'm really happy that I could finally use some of my cake stands.
Honestly, it was hard work, I didn't expect working to be so hard at all. During that period, I actually did not get to sleep well at all. Other than juggling my usual errands, I had to pick up extra ingredients for the booth, transport stuff, mass baking, prepare packagings, and cleaning up here and there.
I had to end my end around 3 AM and get up at 6 AM to prepare to get ready to the event venue. The event started at 8 AM and all the way till 6 PM. Which I have to pack and clean up afterward. There will be always be walking by asking for more information etc, I recalled that I did not get have my lunch all the way until 4 PM. I got home around 8 PM, showered and rest. Then get ready for the following day till 3 AM again.
Luckily, it was only a 2-day event. Yet, I am happy that I participated because more people can know about Gavia and I can gain experience from it. Not only that, I met many new friends!


I would like to thank my family and friends for the support! Thanks to those who came by and helped. I really needed it.
For some of my followers who came over to support me too, thank you!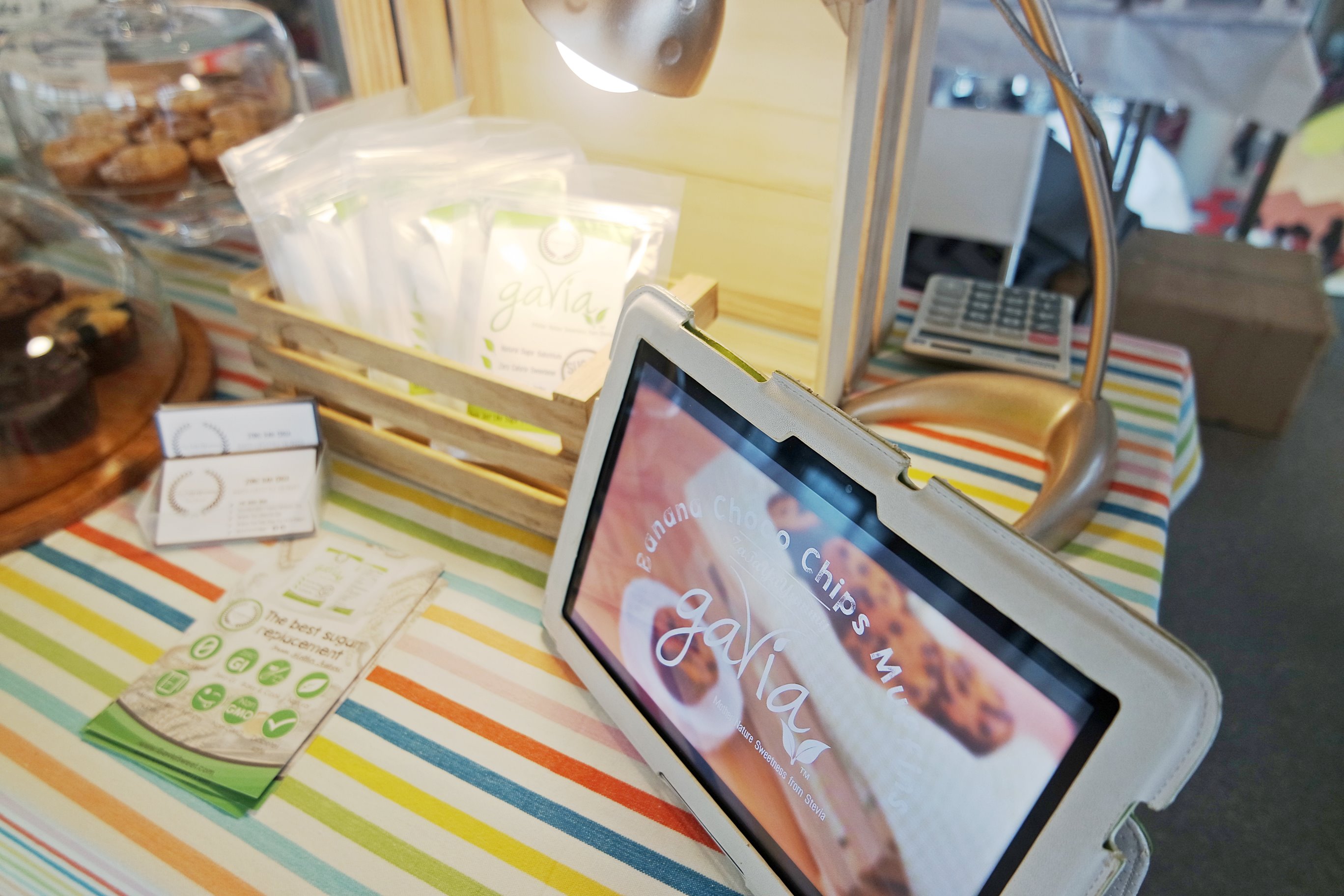 I really hope there will be another time like this. (Maybe soon!)
–