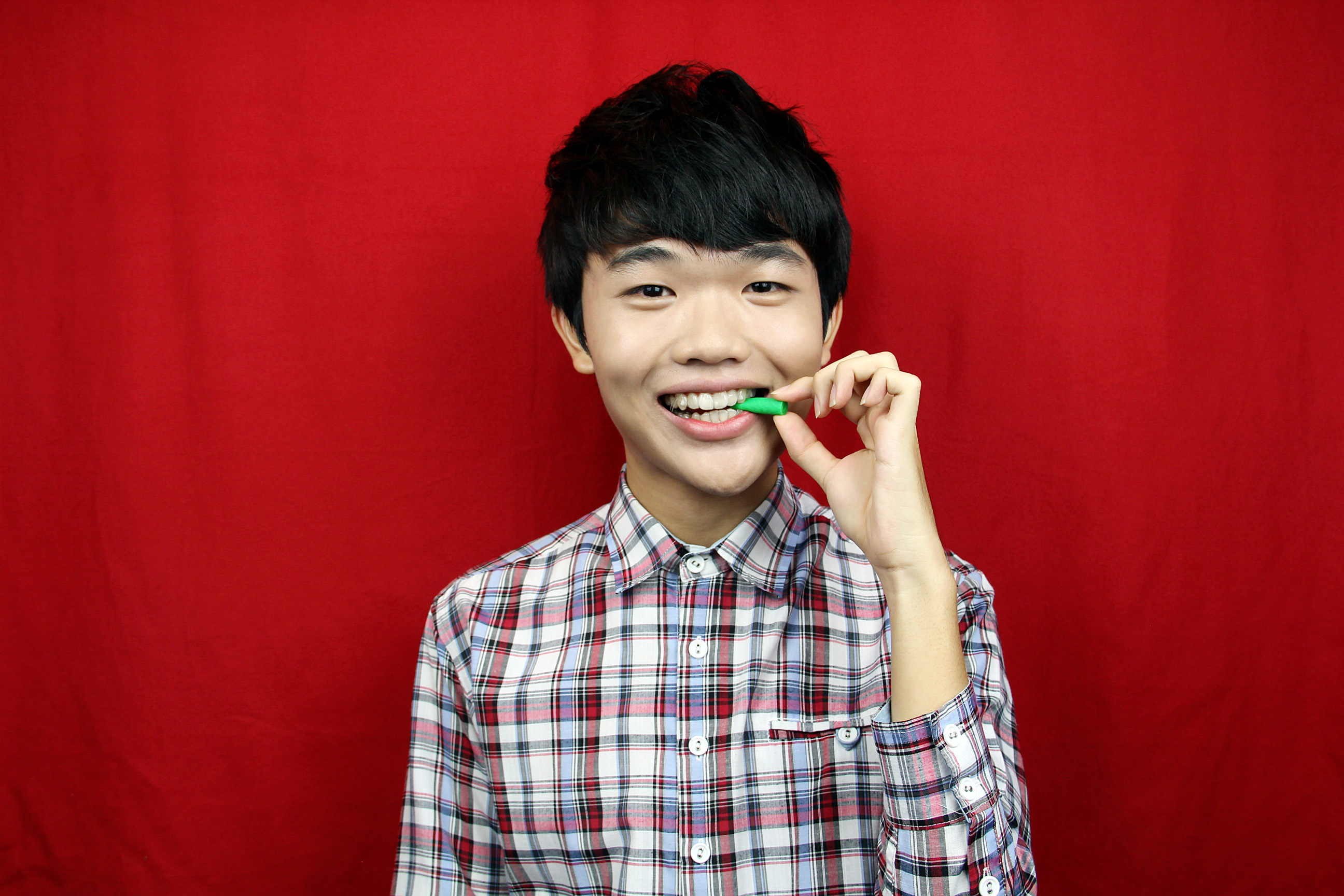 Invisalign – Teeth Straightening Part 2

If you guys have been following me, you will know that I blogged about my teeth straightening journey part 1 last December 2014. I had to do an operation before I start my Invisalign treatment. Of course, not everyone needs to do an operation for this treatment! Mine was extra-extra special, go read about my previous post if you want to know why. Nevertheless, yes! I am going to have a perfect teeth!
I am so upset as people often criticize me that I have a really ugly and crooked teeth. In some angle, I manage to make them look perfect like I have straight teeth. But I am not going to have a perfect straight teeth unless I do something about it. It looks really ugly if you look it from the side!

You can see that my front teeth were protruding out. #Throwback with mum, Sea Aquarium 2014.

You can really it see from this angle. Really ugly! Front teeth out curved back it into the centre sort of like a butterfly. Yucks. Taken at Alaska, 2013.
I think perfect straight teeth is the one of the most important thing that everyone must have. I mean if you have near-to perfect teeth maybe you can shove off the idea. Like a friend of mine, her's was almost too perfect. I'm so jealous! But not everybody have near-to or perfectly straighten teeth! So I am sure that it is in most of our to-do list. Not only you get to straighten your teeth, you also can correct your bite. Which I'm sure most people would have this issue.
I wanted to do braces to straighten my teeth. But like I said in my previous post, I really hate that ugly metal wire. I am not going to wear that for 2 whole years!
Therefore, I have to say that I'm going 'INVISIBLE'! Not that I'm really going to become invisible, but my aligners are. No disgusting colored metal wires! All thanks to, Invisalign.
Yes, Invisalign. The clear alternative to braces. It's clear, almost invisible, comfortable and easy to maintain clean.
Watch the video to see my Invisalign Journey!

There are many advantages when compared to traditional braces. Here are just some highlights.
Not only that, I often heard from my friends who wore braces that they had irritations from their thick metal wire which cause their lips to sore. Sounds bad! Personally for me, I don't really feel any irritations from wearing Invisalign aligners. Although, I feel a little tight as if my teeth were about to chip off when I change to a new set of aligners. But, the feeling will go away after 2 to 3 days. However, I'm sure most people who wear braces will also face the same pain as me every month after their dental visit to tighten it. Because honestly, if your aligners/wires were to be too loose, I doubt it will help to push your teeth.

This is what I was given when my first aligners were issued. I have to wear the rubber band after my first set.

This is how I look when I put my aligners on. Not that obvious, right?
As you can see, there were some bumps and those are called attachments. They are glued to my teeth and will help to push my teeth more effectively. No worries because they know how to remove it after you finish your treatment. And not everyone gets attachments, so you may not even have those white bumps like me!
At first, I don't really like the face that I have these ugly bumps on my teeth. I felt that it will look ugly and everyone will be judging. But I have gotten used of it and nobody really notice it. Nobody cares. LOL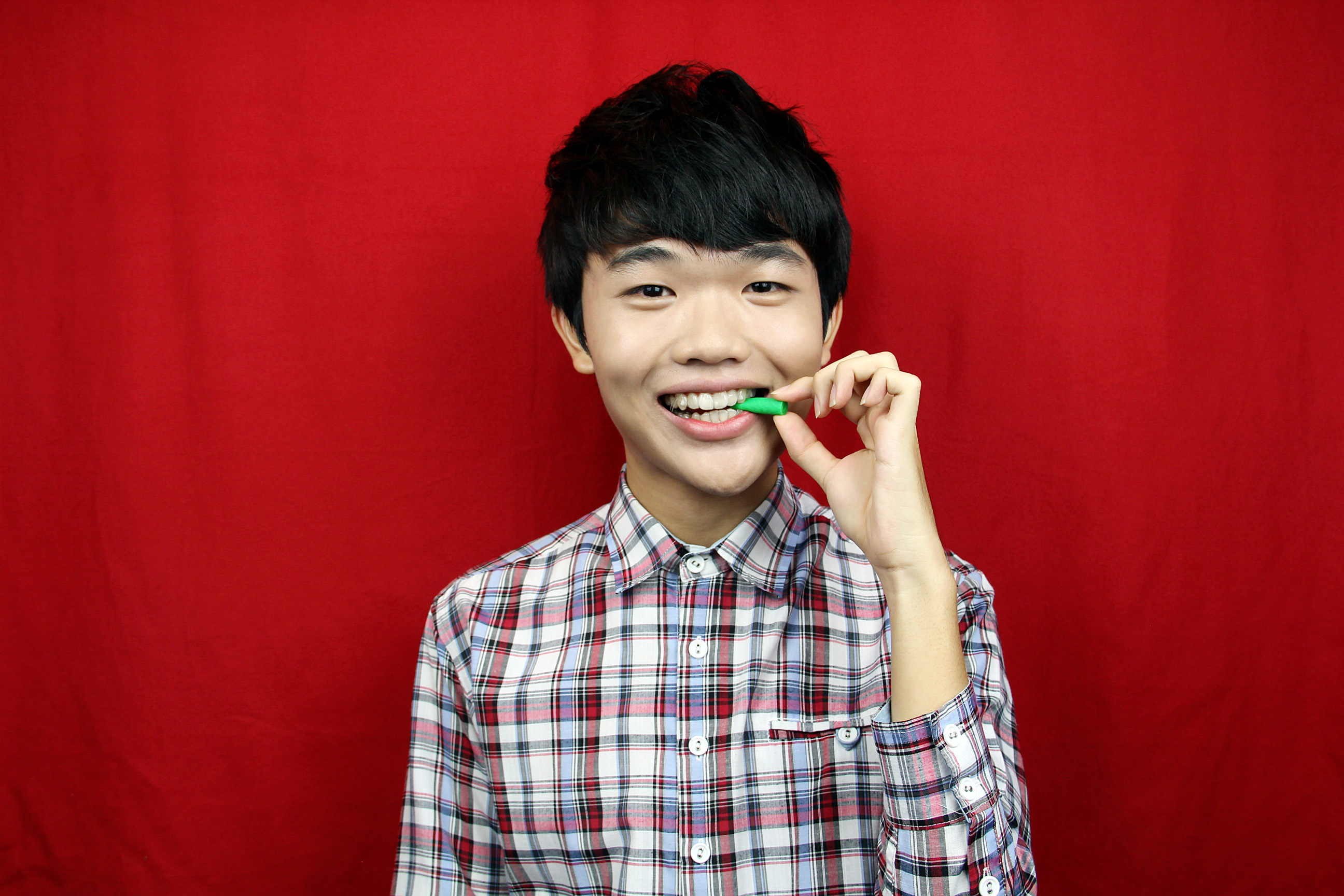 It is important to use the chewies (that green rubber to bite on it) every time when I change my aligners because it will make sure to fit it in and move my teeth gently. To be honest, I rarely use those. I only use it the first time I every time change my aligners. But oh well, just make sure the aligners fit! Ms. Jessebelle has been nagging me about not using the chewies as often as she would like me to. Oops, I guess I will try to use it more often.

Regular checkups with my doctor, Dr Kenneth Tan.

I laugh a lot because they are very humorous!
Anyway, if you guys want to know which dental clinic I went click here.
–