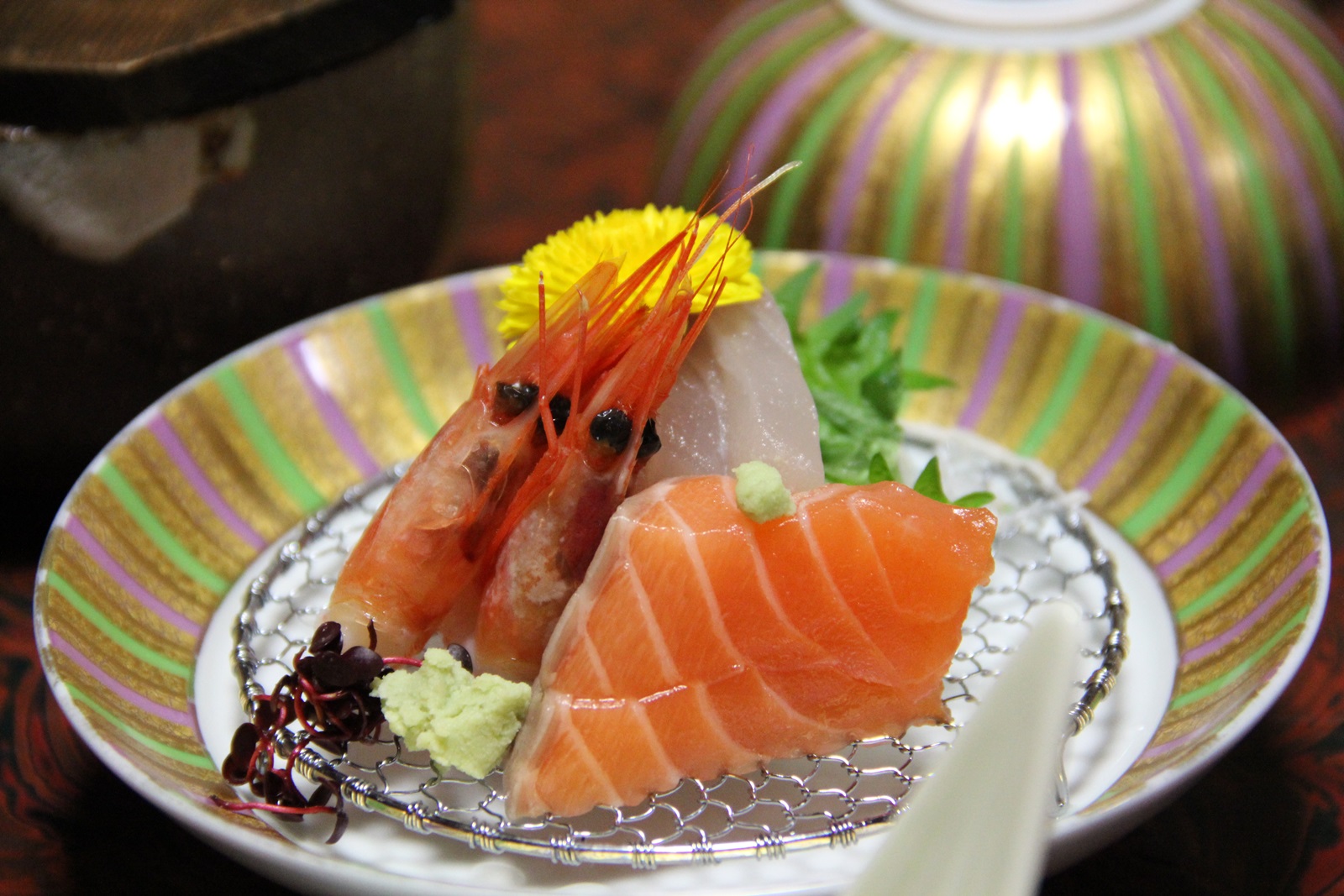 Japan 2014/2015 Part 1 – Kinosaki
Hey guys! So it was coming an end of 2014 and my brother and I decided that we should be in Japan during that period. It was a wonderful experience at Osaka because the last time I went there was almost 10 years back!
The whole journey was about 10 hours (including transfer time) to finally reach Kansai International Airport and the first we did was to get our rented car ready because we were going to Kinosaki, a small town 2 hours away from Osaka.


LOL! Trying to act cute inside the car.
It took us about an hour to get our car ready and by then we were all very hungry, so we went to the nearest supermarket to get some ready-made bento and snacks to munch on. I got some katsu with rice set that wasn't that good. 🙁

These strawberries were deliciously sweet! I couldn't stop eating them!

We bought some tomatoes too! They were not cheap too but good! I couldn't imagine myself eating a whole tomato just by itself but I could with these tomatoes, not sourish at all!

I also got myself some Meji White Chocolate.

It will take some take to reach our destination, Kinosaki. So we decided to stop-by to clear our bladder and get some food.
Yay, I love takoyaki! During my whole trip in Japan, we have bought endless amount of takoyaki as they are everywhere. It was just that delicious, they were way different from those you could get in Singapore.

It was dinner time when we reached Kinosaki, we quickly checked in to our inn and settle down for dinner in our room as it was included in.

The main course of the meal was crab, so we had a sumptuous meal as it was fresh and juicy! Yum…..

After dinner, we changed to their traditional clothes and got ready to visit an Onsen (hot spring). Honestly, I'm embarrassed about being naked especially with the people I know. So I actually went alone and surprisingly the atmosphere was warmth and pleasant even though there were like 10 Japanese strangers naked around me. Some of them even tried to communicate with me, but language barrier was the problem. Anyway, I really enjoyed it and Onsen waters are really great for your skin.

After hot spring, we went scrolling around the town at night and reward ourselves with some soft-serve ice cream! I love black sesame flavor that I got, how wish Singapore would have such flavor!

We took a photo with the daughter of the ice cream shop owner! She's so cute and I remembered how she loved to show us she playing Kendama skillfully.

The next morning, me outside at the guesthouse I'm staying.

Kinosaki, a small little town famous for its hot spring looks really beautiful! We were hoping that it will snow here but it did not and there was a fire incident 2 days after we left. 🙁

We got to roam around the area. It was a quiet and peaceful town, there were little tourist and the community was really friendly and helpful to get us around.

What a beautiful sight. Imagine scrolling around with boy/girlfriend, won't it be so romantic?

After spending some time in the town, we went to Sanin Kaigan National Park. The park itself stretches about 75 km around the coast! There were many speical landforms formed around there. But of course we only went to the closest, Genbudo Cave (玄武洞)! We can't be roaming the whole area with such limited time.


I still can remember that the wind was blowing furiously and it was freezing cold!



I heard those rock lines were formed when lava produced by volcanic activity 1.6 million years ago. They are so beautiful!


Our last meal in Kinosaki before we head back to Osaka. Soba is Kinosaki local specialty, we absolutely had to try before leaving this little town.