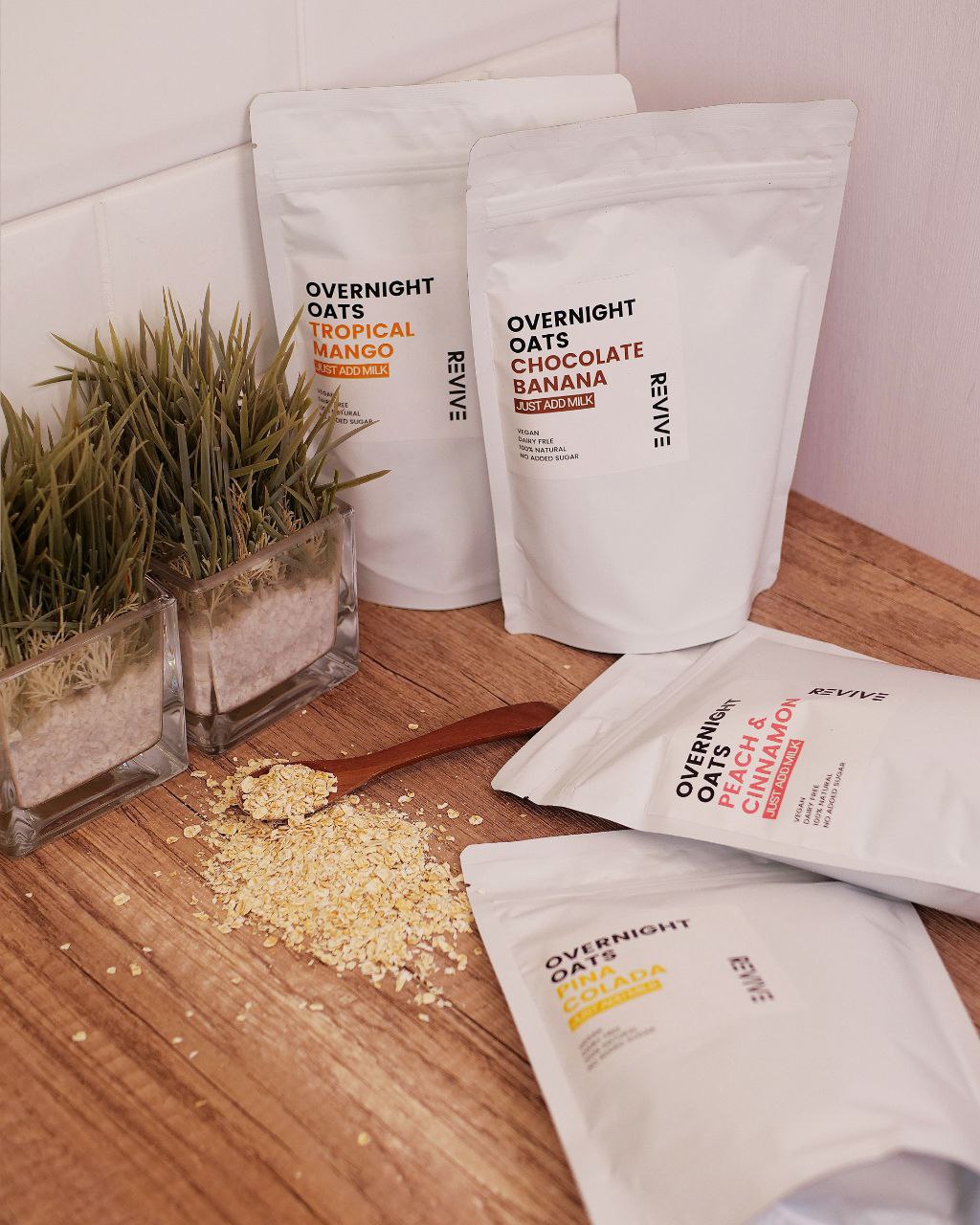 Revive – Singapore's Granola, Nut Butters and Oats for your Breakfast

Living a healthy lifestyle with balanced and nutrient-dense meals can be challenging for most with a busy work schedule. A homegrown, Singaporean brand that is helping people to eat better with their healthy snacks and breakfast foods is Revive.
Revive's wallet friendly, delicious, and nutrient-dense products make healthier eating an easy task for your everyday meals.
Revive's belief is that "when it comes to food, no one should have to compromise on taste for health." Their current range of products include great-tasting granolas, overnight oats and natural nut butters that are made with simple and quality ingredients designed to tempt the taste buds while fulfilling your nutrition needs.

With flavours like Earl Grey Granola plus Macadmia & Puff Rice, Matcha Granola, Chocolate Banana Overnight Oats (just add milk!), Pina Colada Overnight Oats and a range of delicious unsalted, dry roasted and 100% natural nut butters, you won't be able to resist adding these to your breakfast lineup! All their products are in-house recipes and made by hand with the highest quality ingredients. Plus, part of their proceeds goes to local charities.
Check them out on their social handles @revivenutritionsg or visit https://revivenutrition.com.sg.
Quote * ZaTaYaYummy15 for a 15% off your first order with Revive. Free Shipping for orders $25 and above.

* Coupon Code T&C
Available for use via Revive's website only: https://revivenutrition.com.sg
No Expiry date.
Minimum spend for free delivery ($25) applies.
For first time buyers.
Not valid for any items on sale.
Cannot be used in conjunction with other coupons.