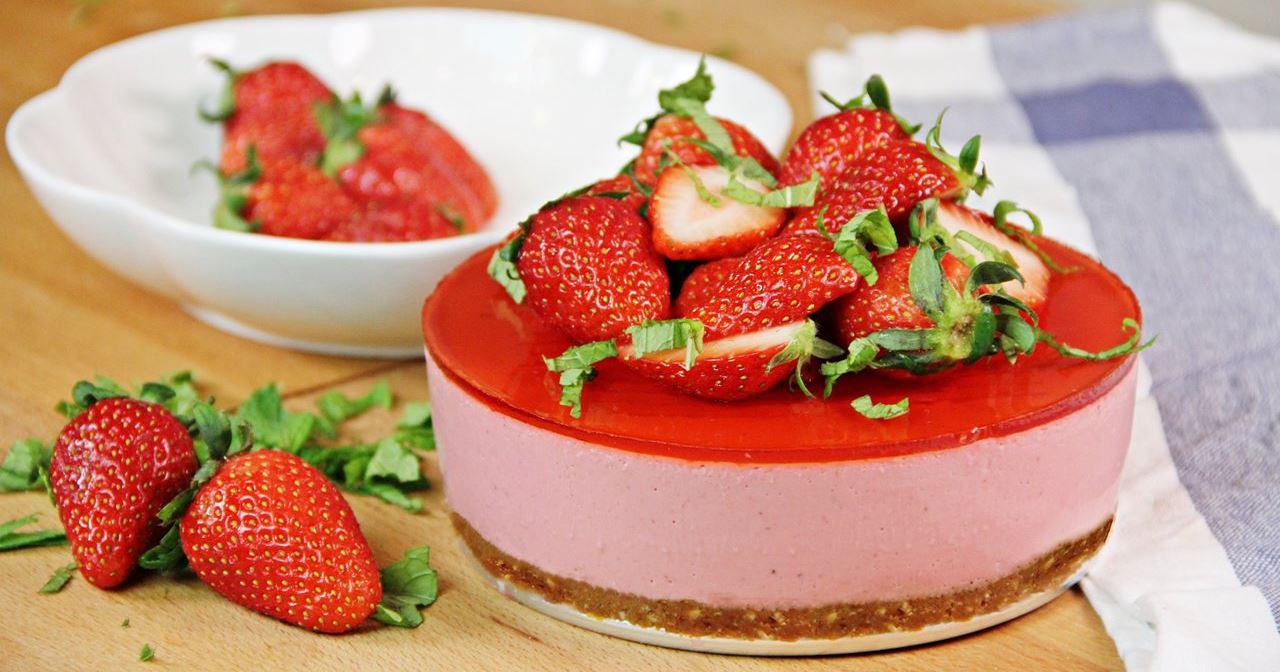 Strawberry Cheesecake ストロベリーチーズケーキ – Japanese-Inspired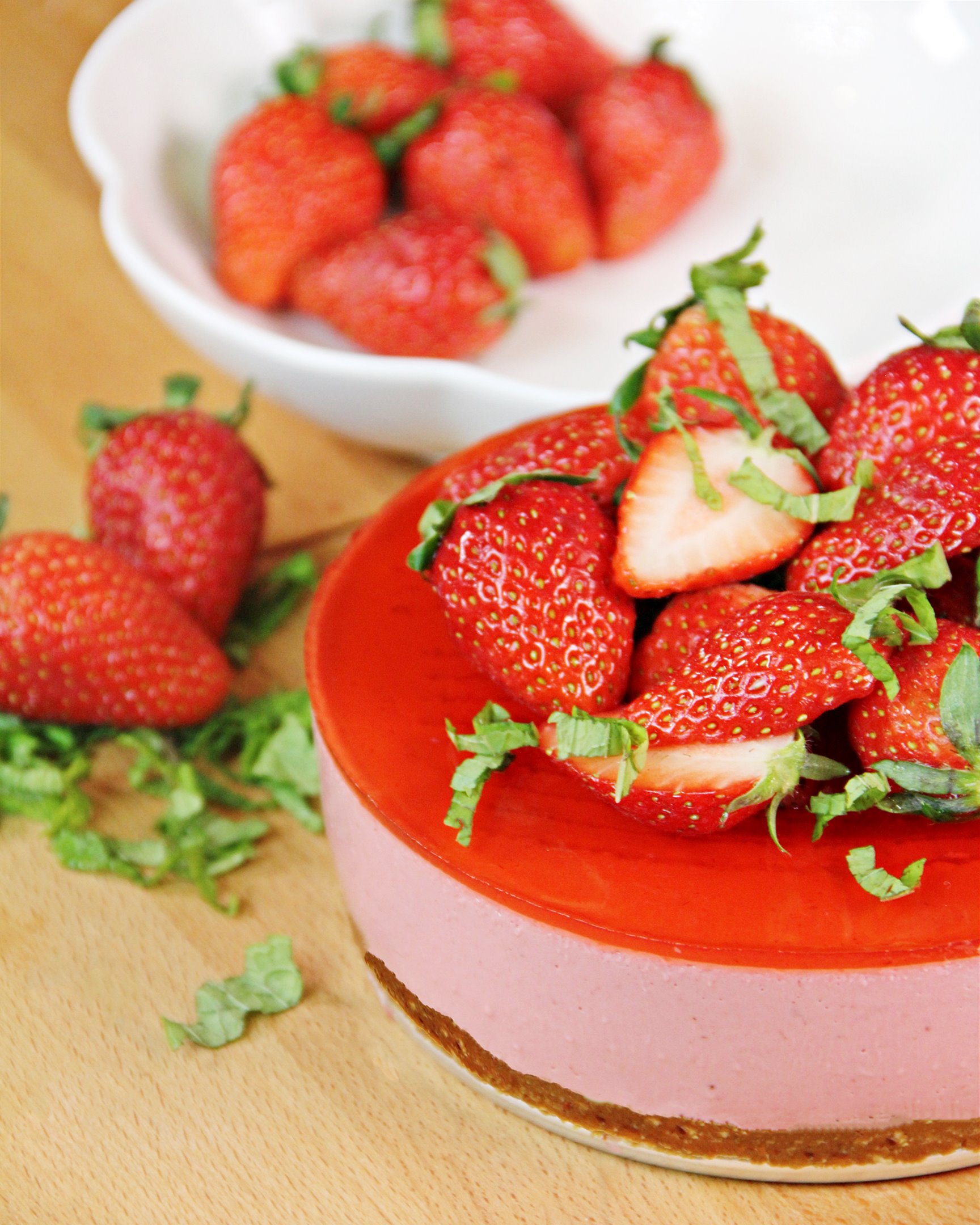 I was very inspired to make a strawberry recipe after my strawberry picking in Japan. Last month, I went to Fukuoka and the strawberries there were amazing! It was so sweet and juicy. I was like thinking, why not let's make some strawberry recipe. The way I make cheesecake is a little different from others. Though I have conventional cheesecake recipes, I like to incorporate yogurt and agar agar powder into my cheesecake. Instead of heavy cream, yogurt enhances the flavor of the cream cheese, giving a little more sharpness to the cheesecake. I also like to use agar agar powder instead of gelatin as my dad's a vegetarian. Hence, this recipe is also suitable for my vegetarian readers.
If you are interested in my strawberry picking experience in Japan, make sure to check out this short travel log!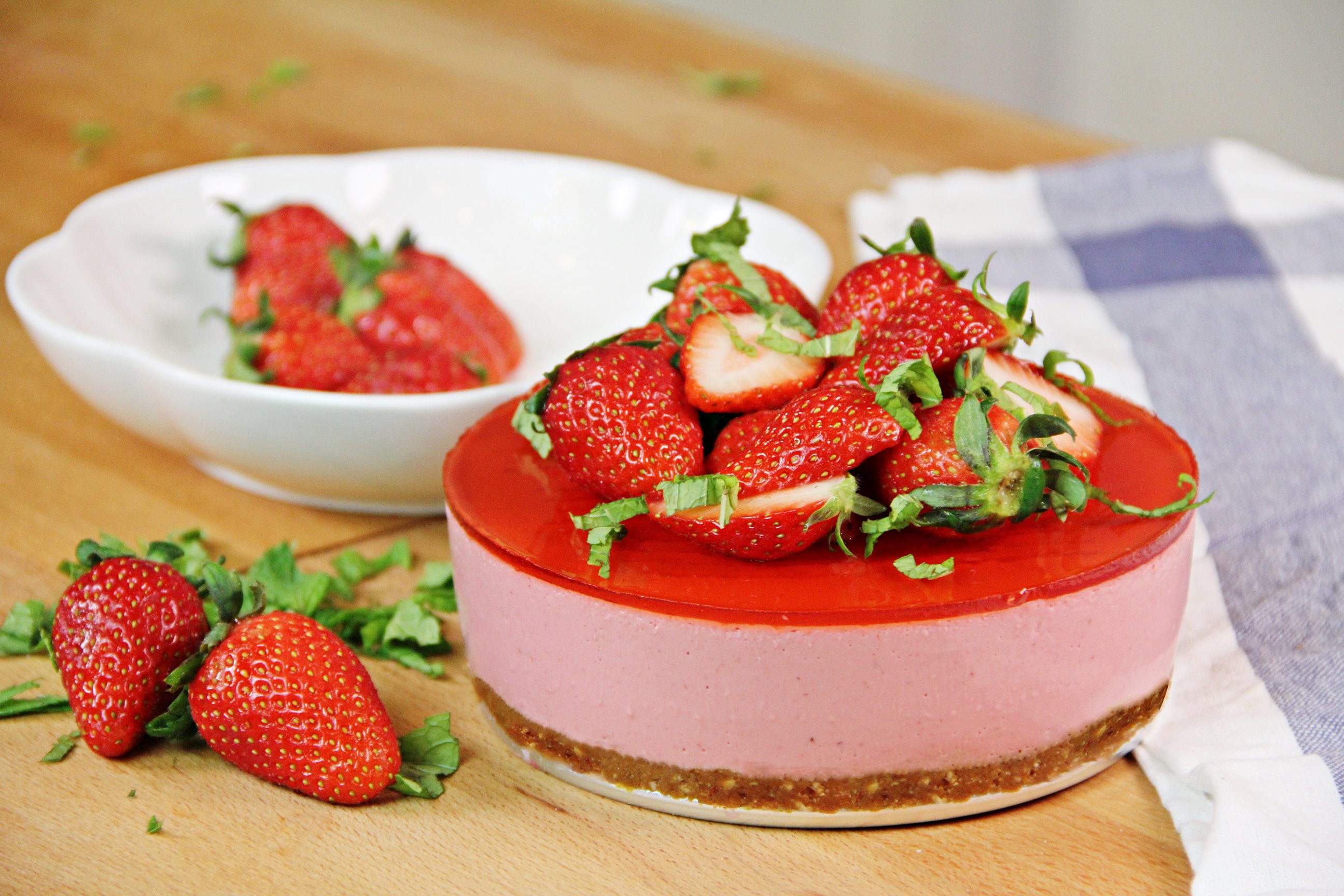 However, it can be tricky when it comes to agar agar powder. Unlike gelatin, agar actually sets around 40 – 45°C, which is just above room temperature. It gels much quicker than gelatin. Thus, you have to be quick when using it in a cheesecake recipe! What I did was that I actually cook down the fresh fruits, while making sure all my other ingredients were at room temperature. Then I quickly incorporate it with a blender before pouring it over into the mould.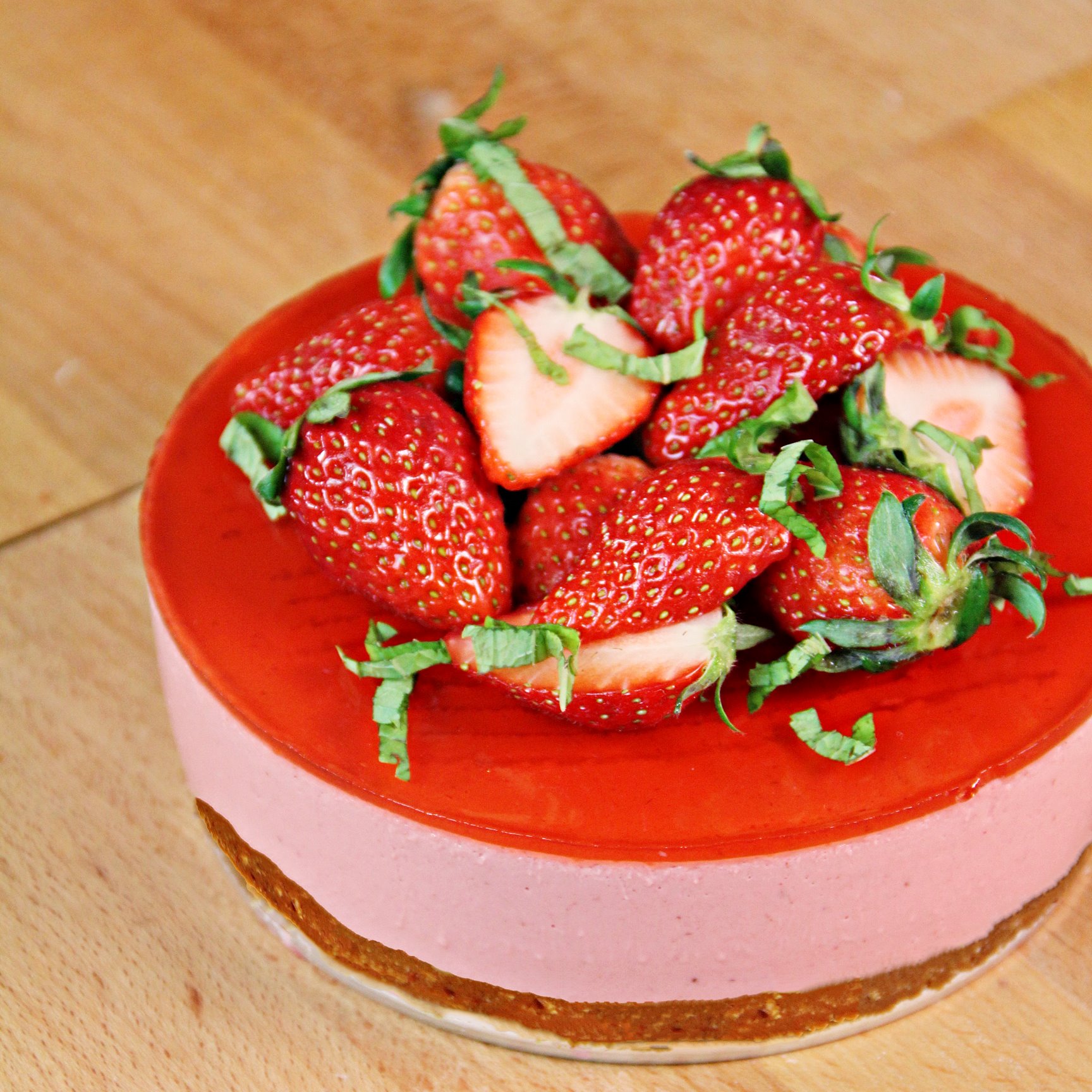 Strawberry Cheesecake
2018-04-02 08:19:19

Makes 6 inch round cake
Base
80 grams of Lotus biscuit
20 grams of toasted almonds
50 grams of salted butter, softened
Cheesecake
125 ml of plain yogurt
200 grams of cream cheese, softened
65 ml of water
1.5 tsp. of agar agar powder
6 tbsp. of sugar
300 grams of strawberries
Jelly layer
3 tbsp. of sugar
65 grams of strawberries
65 ml of water
½ tsp of agar agar powder
Instructions
Blitz biscuit, toasted almonds and softened butter in a food processor until it turns into a wet sandy mixture.
Press evenly into a 6 inch round cake pan with a removable bottom.
Put it in the fridge to set while you make your cheesecake mixture.
In a saucepan, add in water, sugar and agar agar powder. Bring it to a boil and throw in strawberries.
Let it simmer for 5 minutes to extract the flavor of the strawberry.
Shut off the heat and drizzle in plain yogurt.
Transfer the mixture into a blender, alongside with your cream cheese and blend until smooth.
Sift through a sieve to remove the strawberry seeds.
Quickly pour into your chilled cake mould while the mixture is still warm. Let it cool in the fridge for a few hours the mixture sets up.
To make the jelly layer, in a saucepan, dissolve sugar, and agar agar powder with water. Bring it to a boil and stir in strawberries.
Simmer for about 1 to 2 minutes and shut off the heat.
Sieve through the mixture with a sieve to remove the fiber of the strawberries.
Let it cool for a bit.
Scratch the surface of the chilled cheesecake and quickly drizzle in the mixture, swirl around to evenly coat and cover the surface.
Let it cool in the fridge overnight before you serve.
Top it off with fresh strawberries and mint leaves.
TheZongHan https://thezonghan.com/