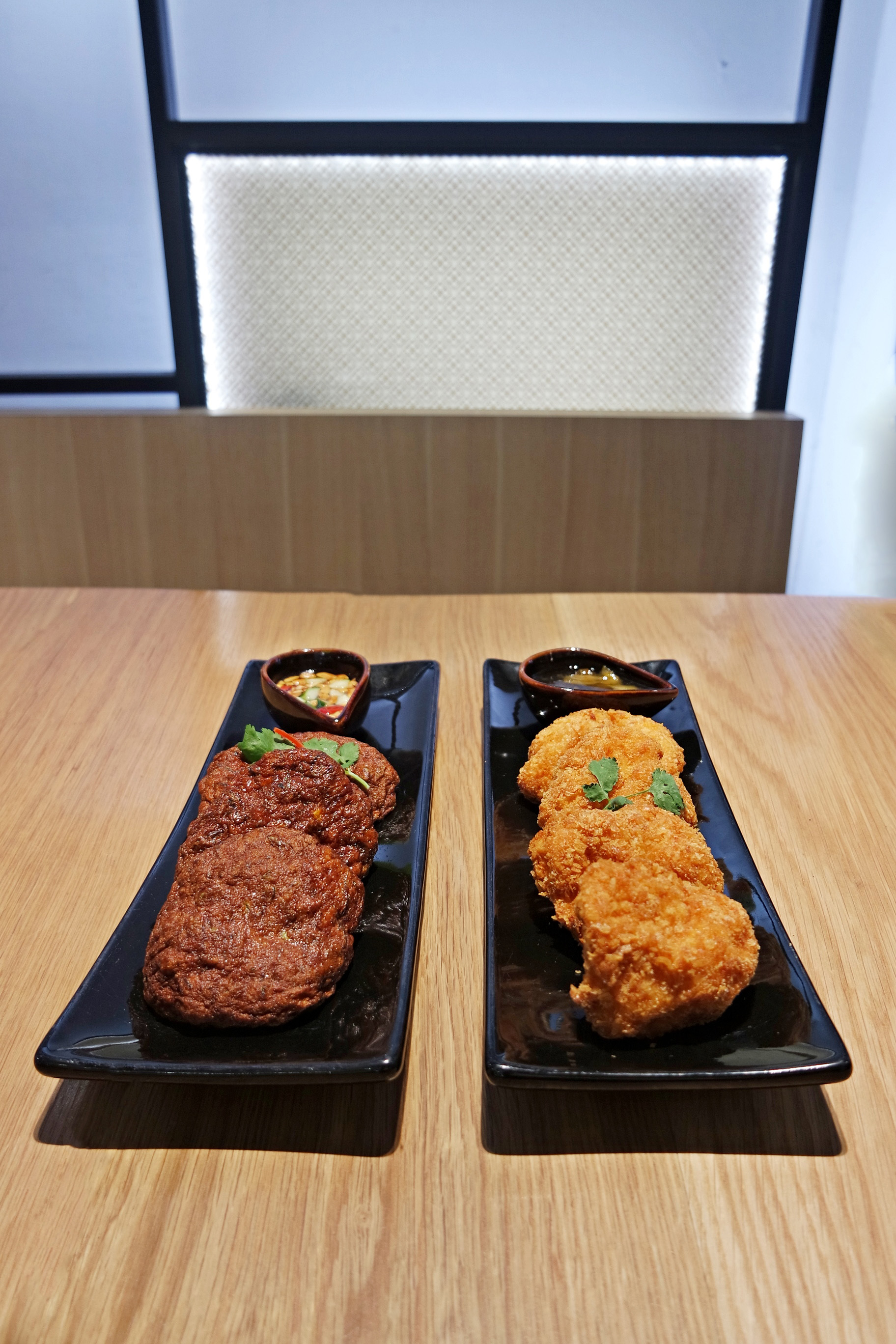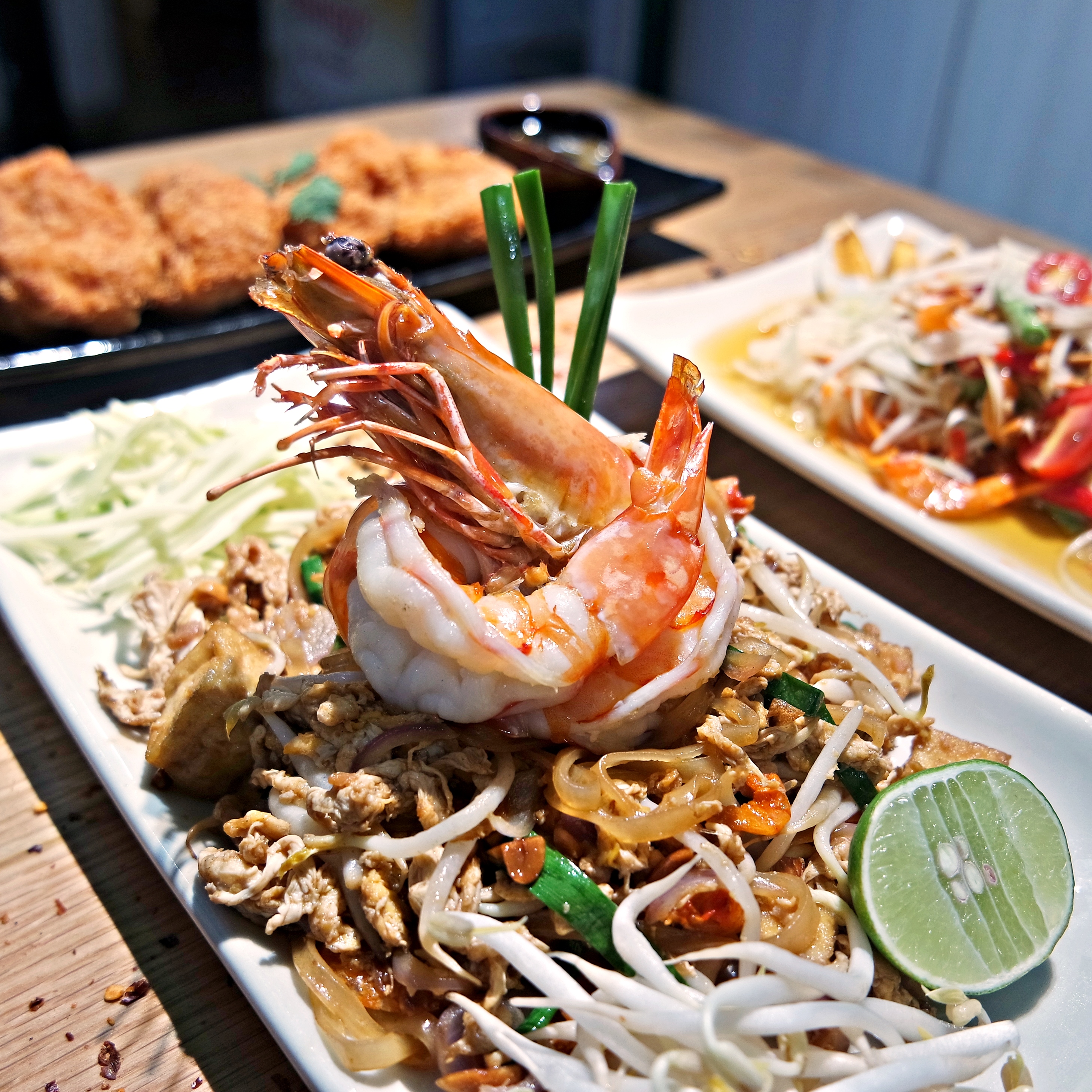 Stunning and jaw-dropping Pad Thai Noodle from Cha Thai. Situated in the street of Telok Ayer, this Thai Food restaurant is worth taking a look.
I love their Pad Thai Noodle. Initially, I thought that Pad Thai Noodle should have a strong wok smell. The smell and aroma can be produced with very high heat and a good well-seasoned cast iron wok. Yet, I was told that original Pad Thai Noodle should not have it.
How do I know? The original creator of Pad Thai Noodle is actually by Chai Thai owner's ancestor. She is the 5th generation of the family! So, an authentic Pad Thai Noodle should have a sweet fragrance, accompanied by sourish unripened mango and a squeeze of zesty lime.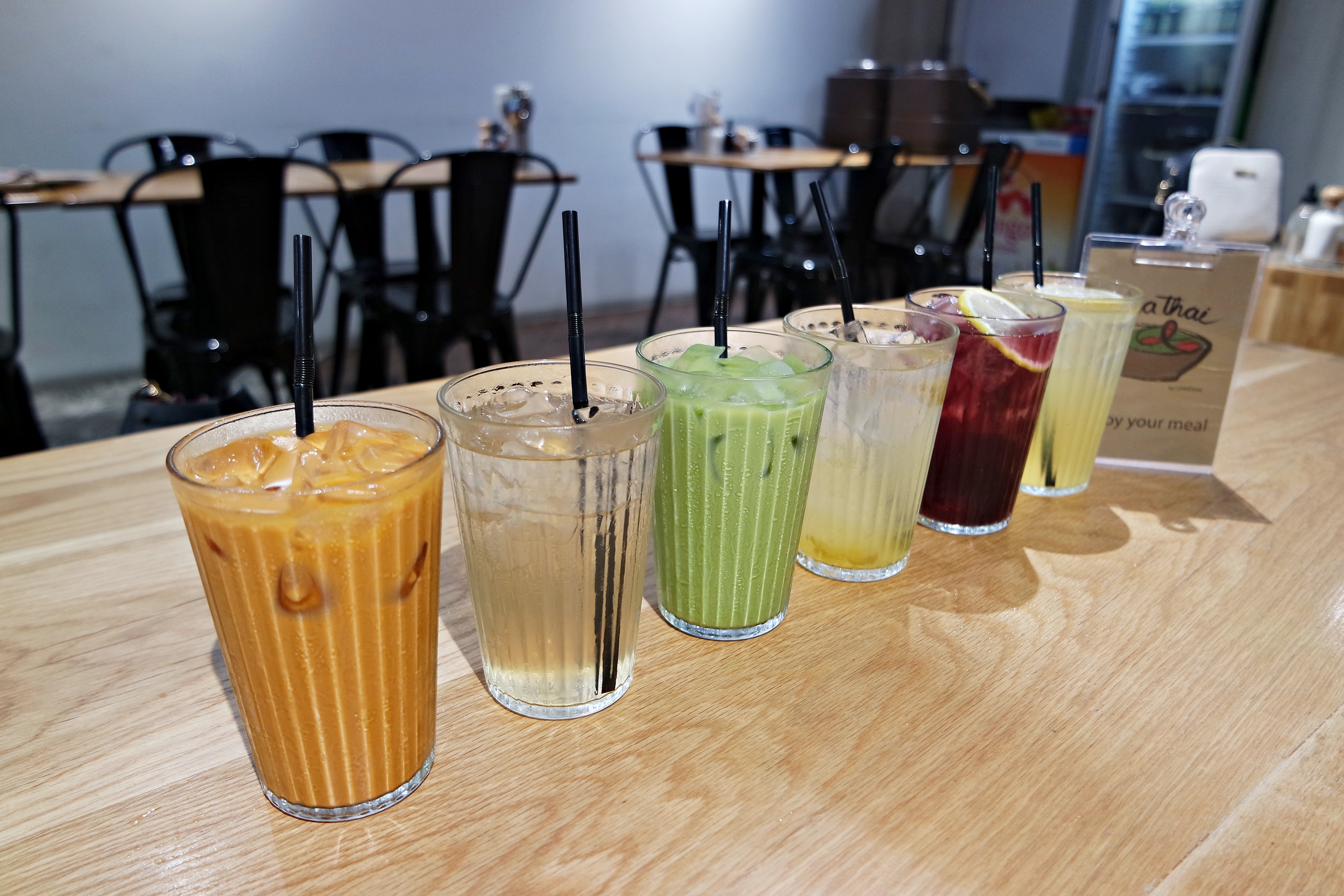 Of course, when you are in Thai Resturant, you expect a wide range of selection of Thai drinks, right? You will be spoiled by what they can offer you. I really liked their Thai Green Tea, it was strong and creamy!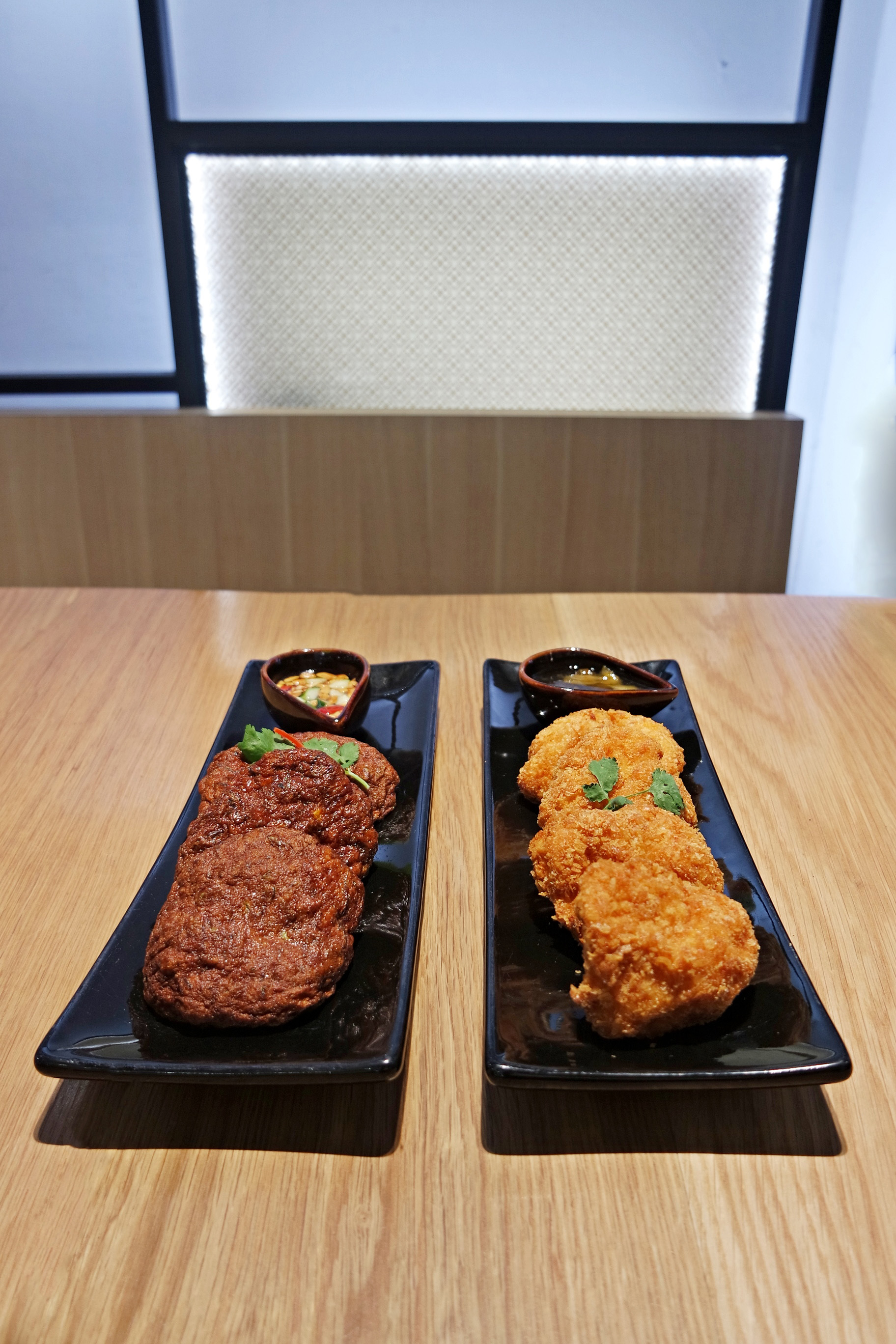 Crispy Prawn Cakes to be paired with rice. It was juicy and delightful. But, I do feel that they can be heavier on their seasoning. Yet, I still enjoyed much, especially with the sweet plum sauce!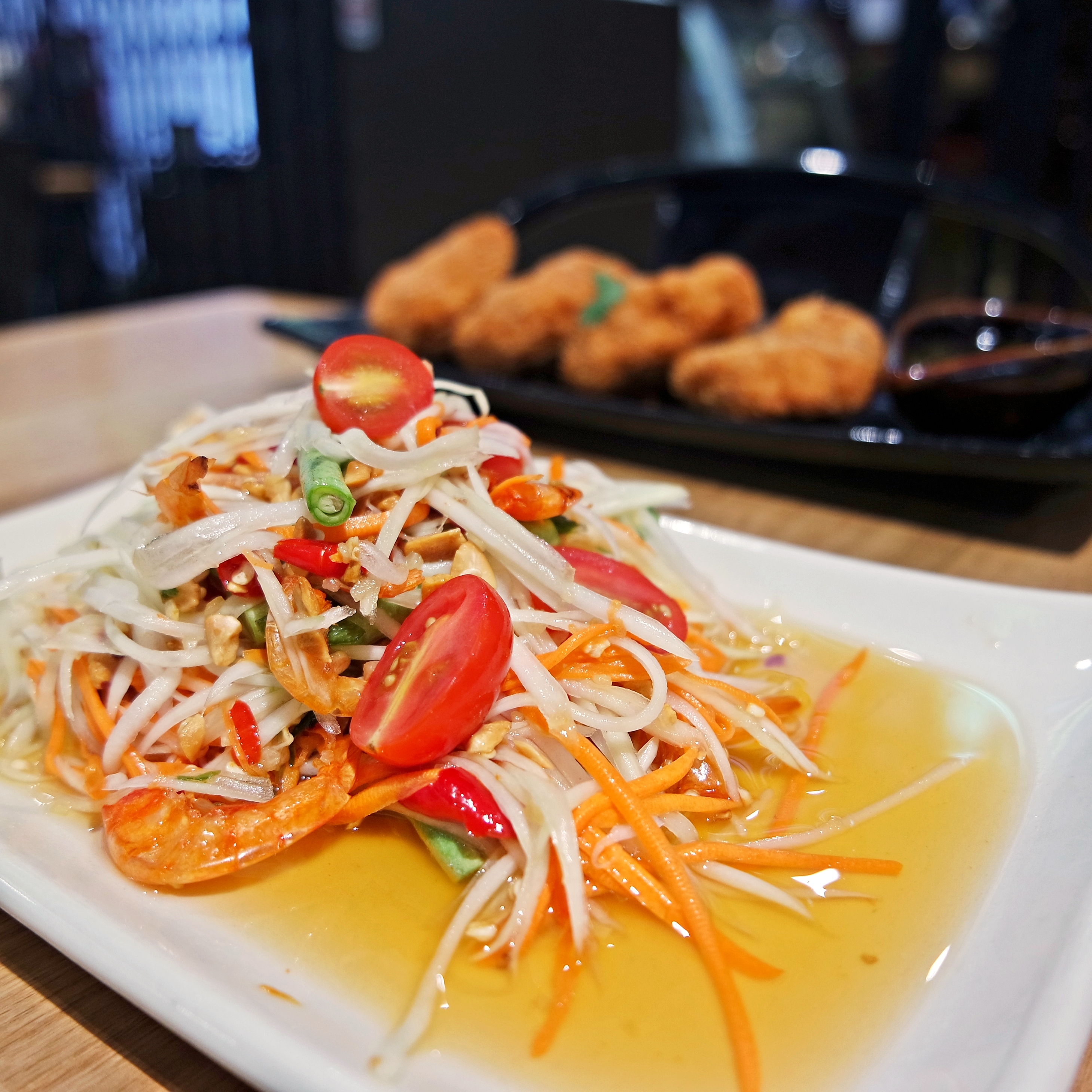 The usual Thai Papaya Salad. I know you can't see, but it was served with Salted Duck Eggs. I don't recall having Papaya Salad with salted eggs, so this was unique for me! The salad dressing was zingy and refreshing, while the salted eggs give extra depth of flavor to this dish. Definitely should try if you are a sucker for Papaya Salad!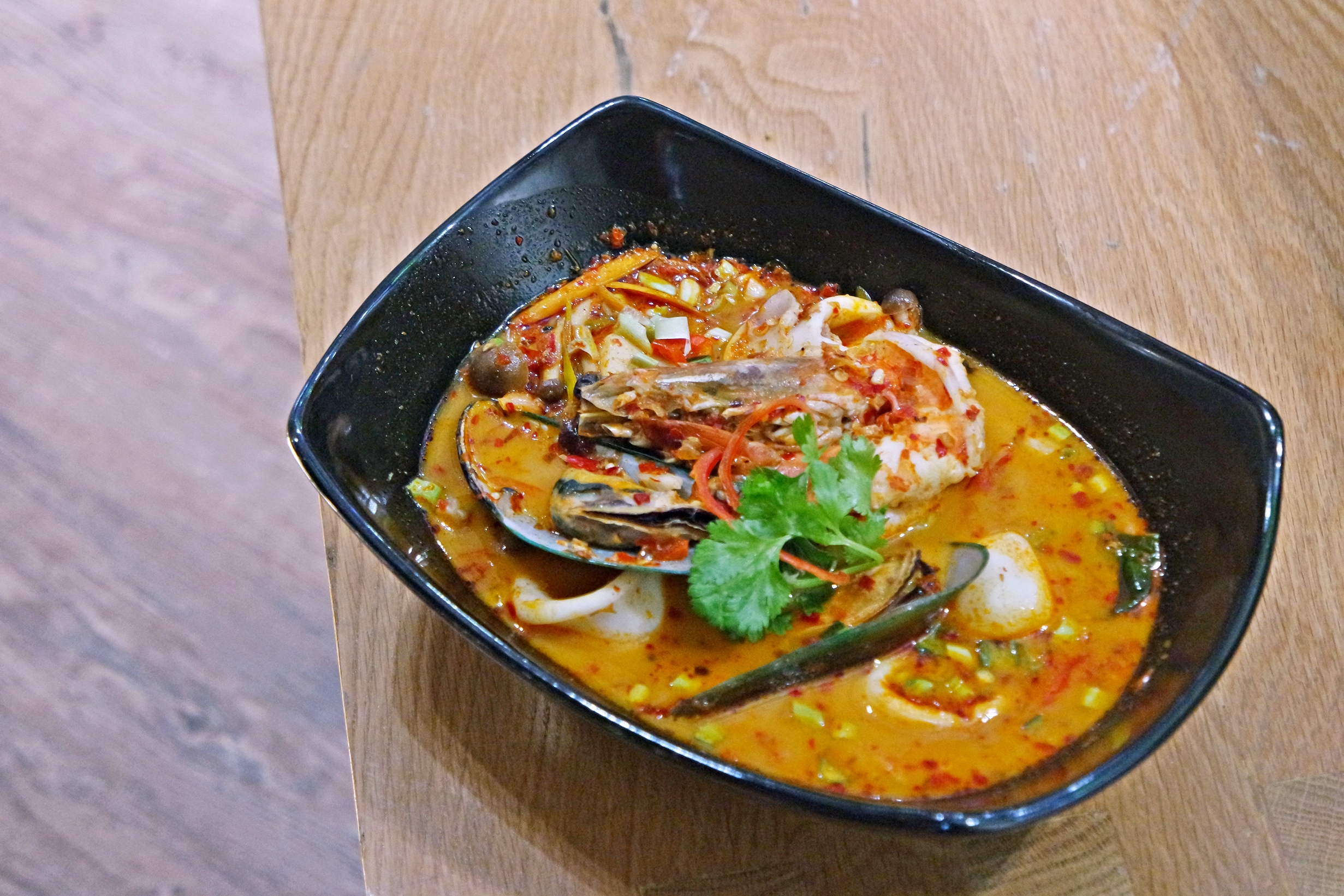 Spicy Tom Yum Soup with Noodles and Seafood. Yum! It was so spicy, even I was taken aback. However, the soup was dead additive! I simply just loved it! Strong flavor and very spicy, must try!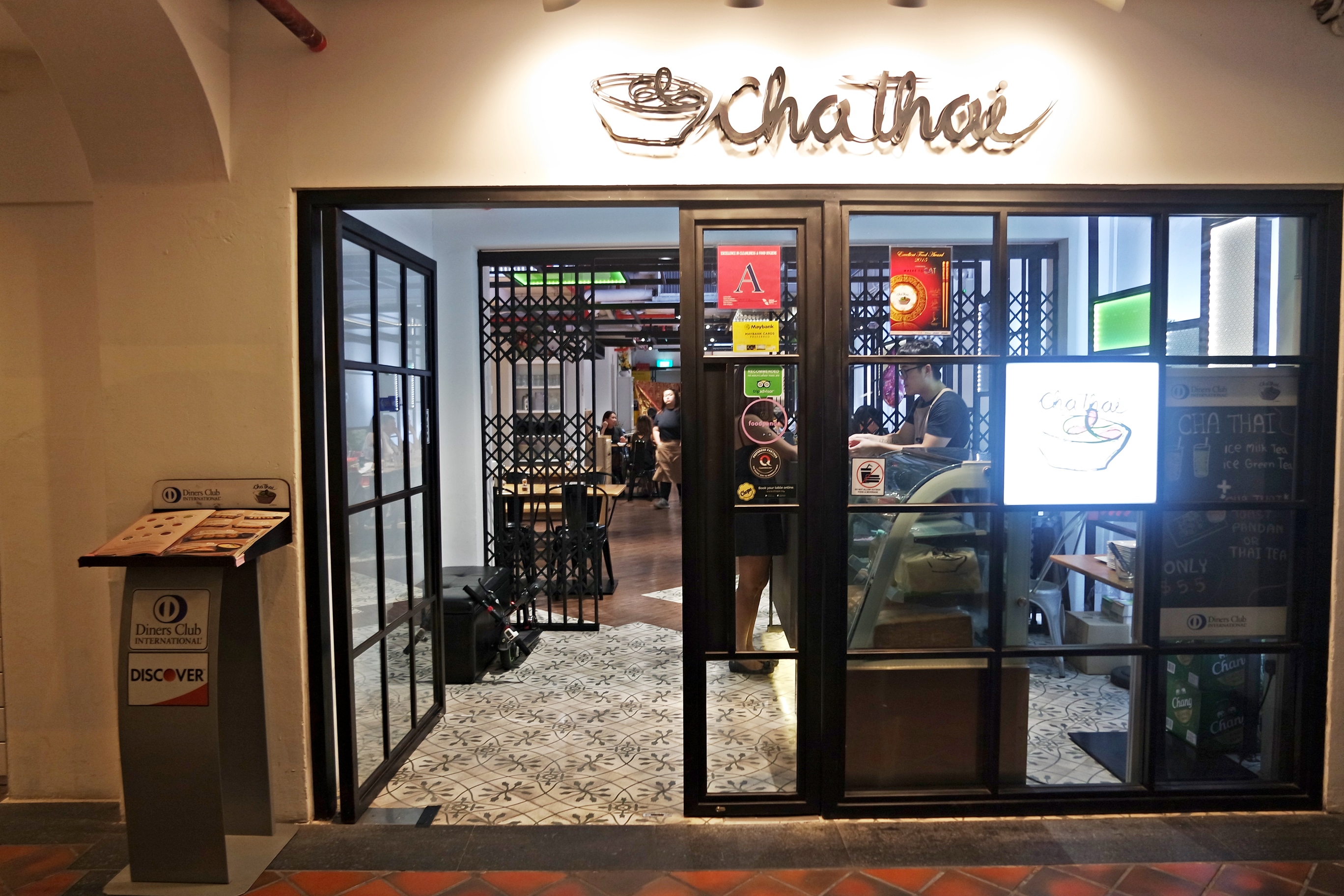 I think it is worth trying out if you are around the area. Maybe a casual weekday dinner after work with a small group of friends would be great! I love spicy food and this is a place I would really consider when I'm feelin' for it!
Make sure to try out their Toasted Bread with Milk Tea/Kaya Sauce too! I heard it was quite popular there.
–
Cha Thai

Contact: +65 6636 3696
Address: #01-01 Singapore, 80 Telok Ayer Street, Singapore 048466
Nearest MRT Station: Telok Ayer MRT
–