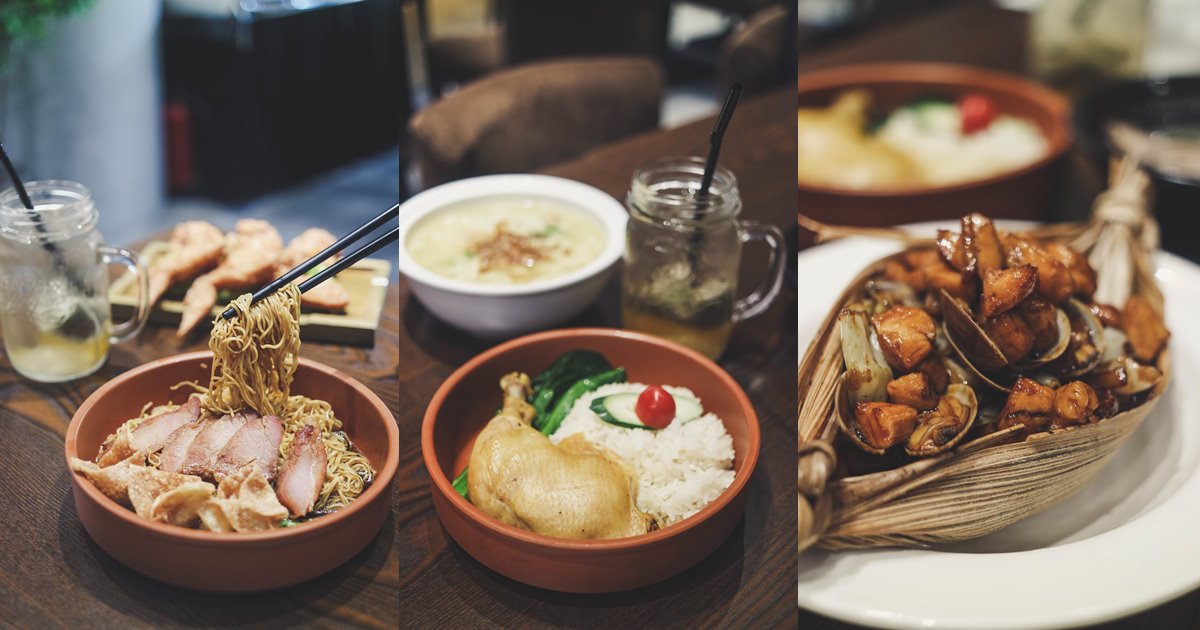 DejaBrew – Authentic Chinese Dialects' Cuisine Under One Roof
by Goh Xiao Shi
A place to taste authentic Chinese cuisine of different local dialect groups under one roof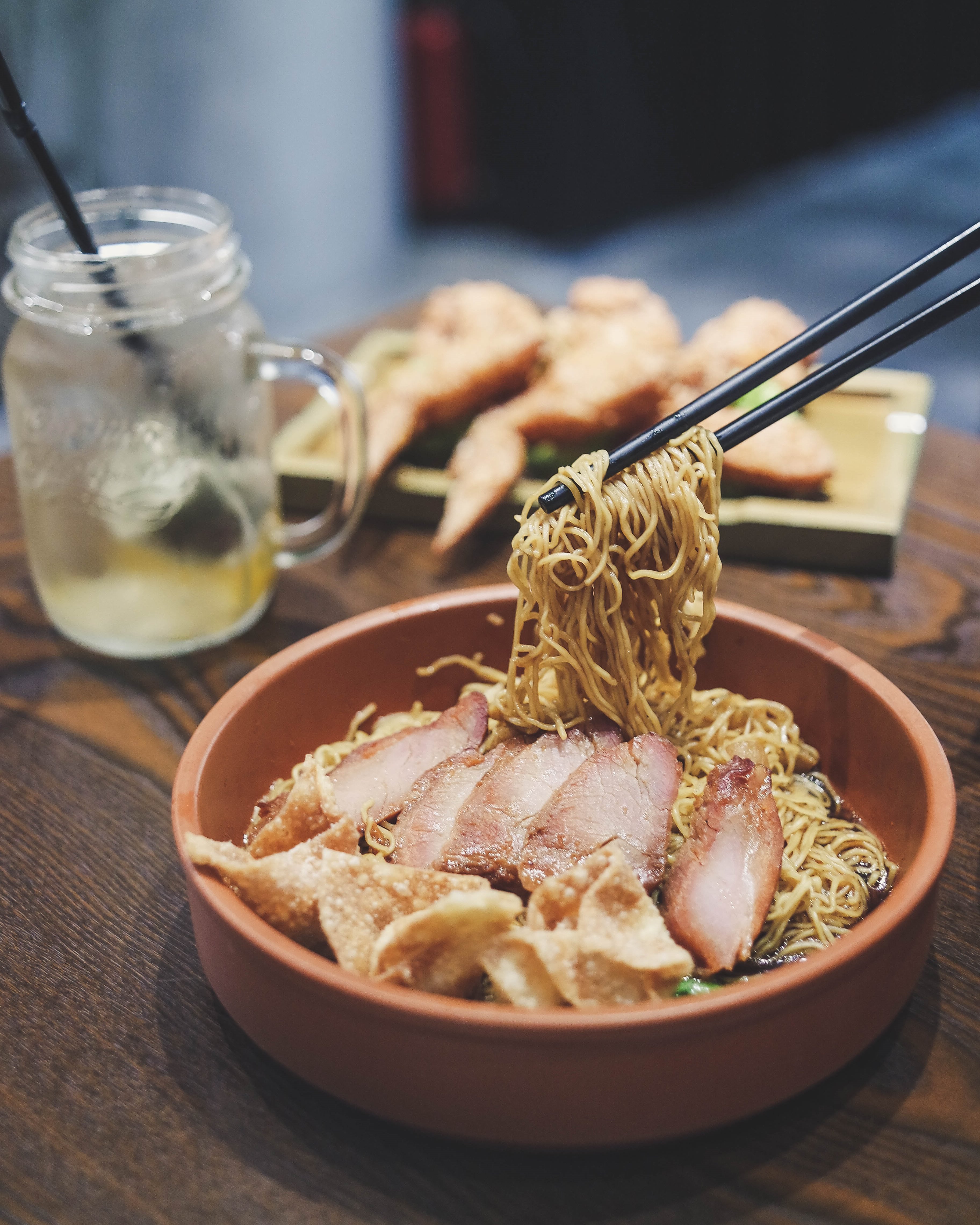 When comes to feasting on different local Chinese cuisines, nowhere else could be more apt than Deja Brew, a cozy café strategically located at the Singapore Chinese Cultural Centre. The punny name of the café gave me a hint that I was about to travel to the past through my taste buds. But I was wrong. The menu, well thought out by the owner and his team, is a fusion of traditions and modernity.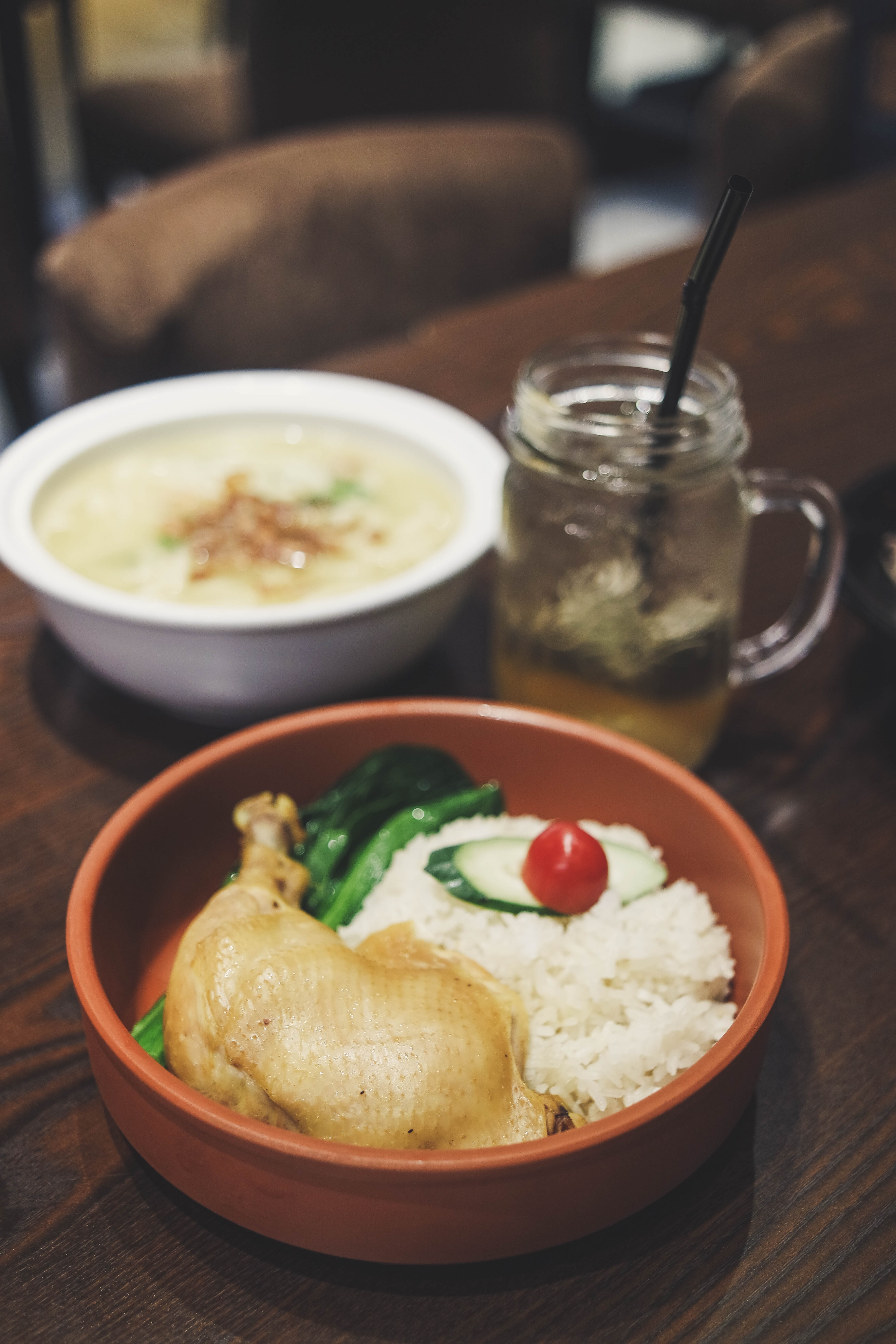 Forget about the overpublicized Hainanese Chicken Rice, make way for Hakka Salt Baked Chicken Rice! The tender chicken thigh and the slightly salted rice were well presented in a brick bowl. Although the rice was slightly drier than the usual, the juiciness of the chicken thigh made up for the dish. A healthy and satisfying dish.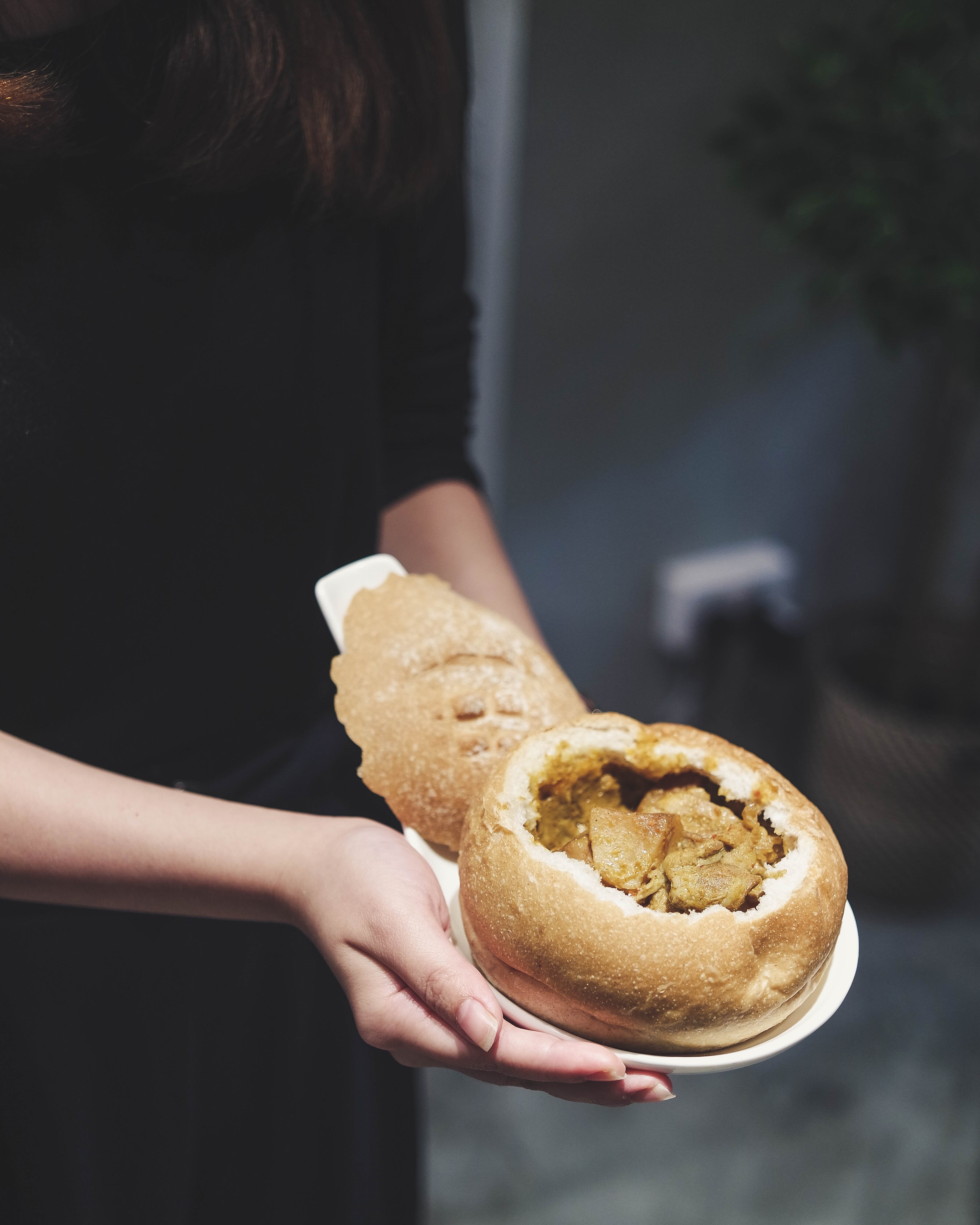 The Hainanese Curry Chicken here was served in a bread bowl! The boneless curry chicken meat paired with their crispy, yet soft and fluffy bread will not disappoint you. We managed to finish the entire bread bowl, no kidding!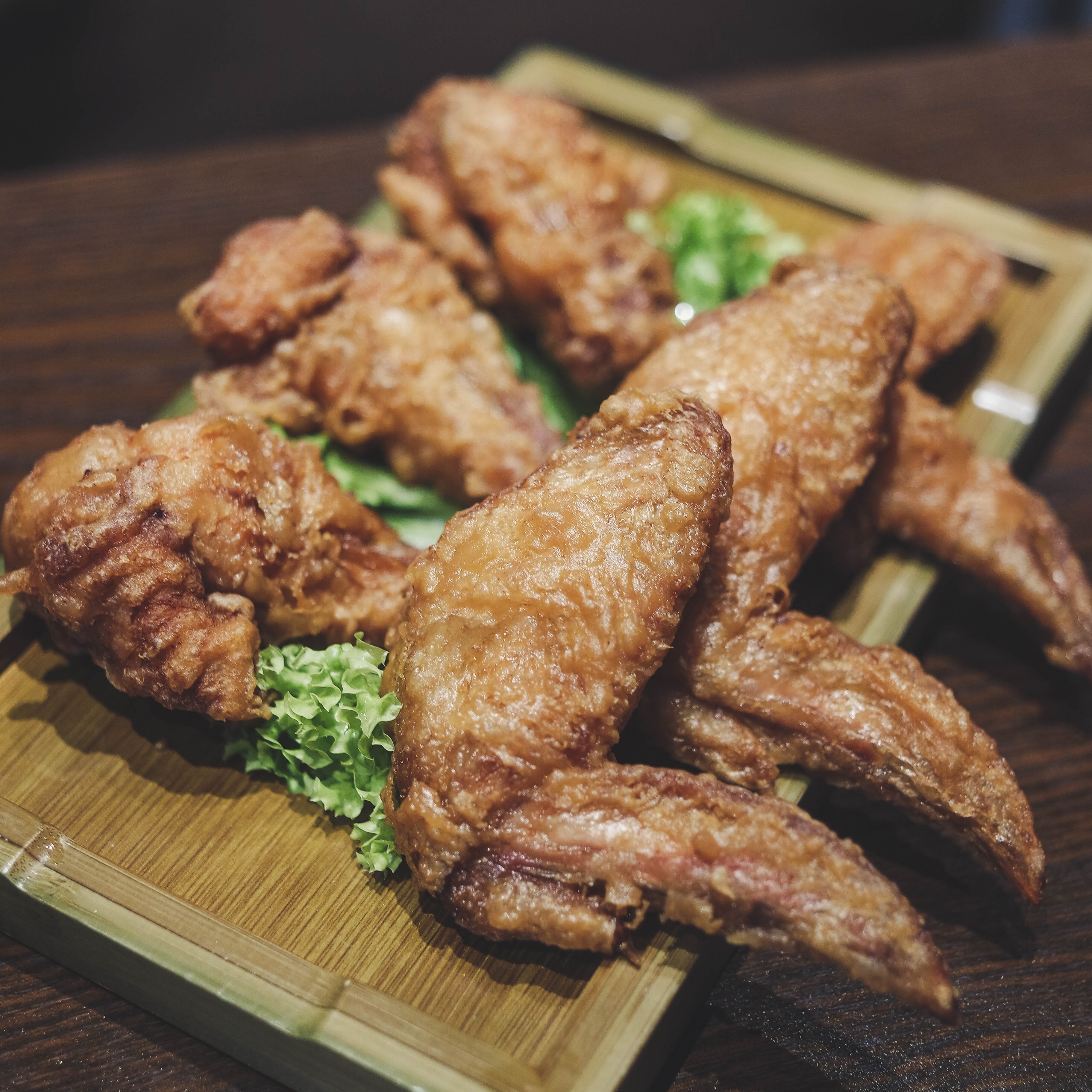 Har Cheong Gai needs no introduction. The one served here was meaty, crispy and flavourful. If you are craving for some comfort food. This is it.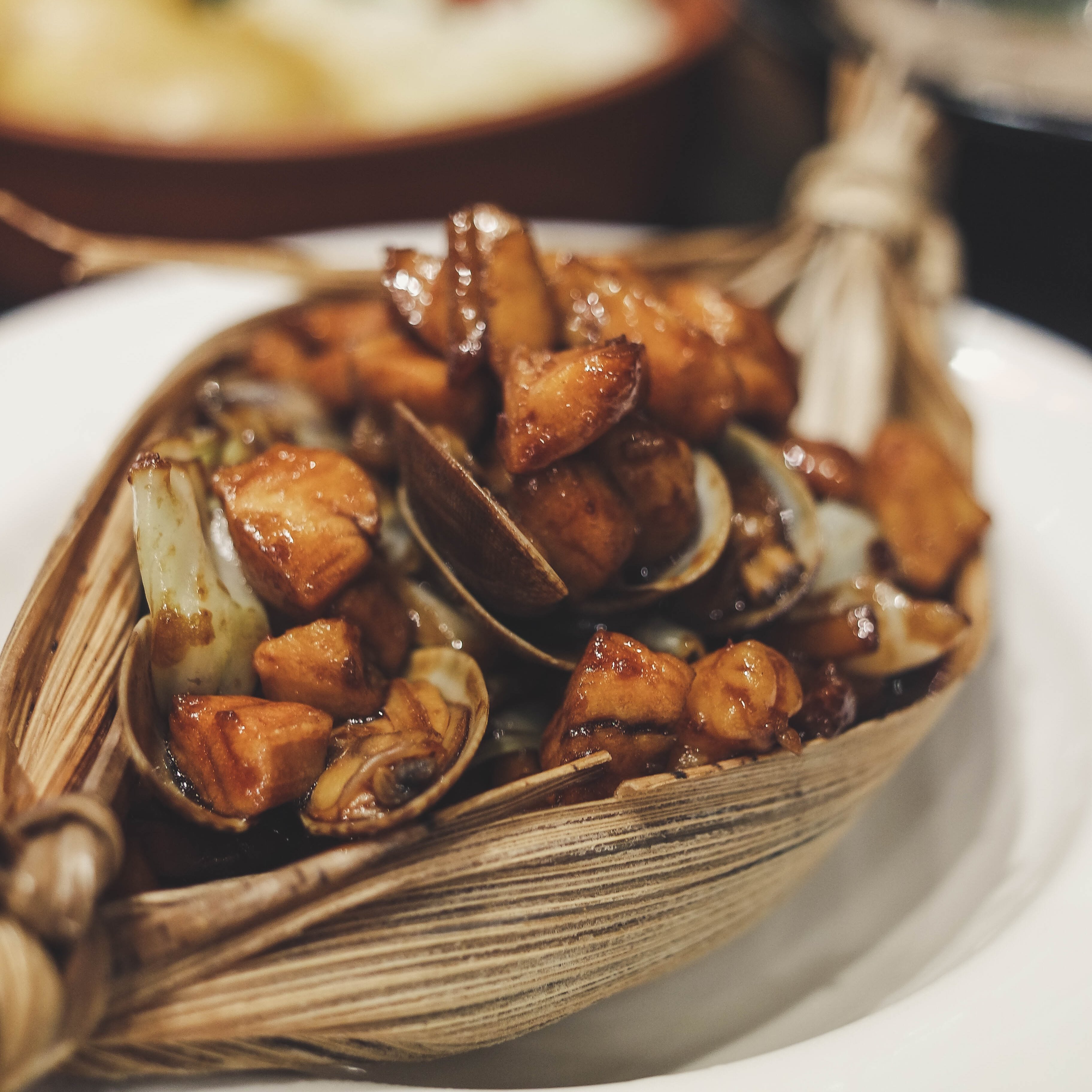 Row, row, row your boat, here comes the antidote! This is not your regular Hokkien Mee, the noodles were soaked in thick black sauce served with fresh diced fish and clams. A delicious antidote to your hunger and leaving you craving for more!
Deja Brew constantly comes up with new dishes. Rickshaw Noodles and Mee Sua were the latest additions to the menu. If you just want to chill out with some drinks, then you will be impressed by their range of beverages. From traditional kopi to fruit teas, you will definitely find something that you like here.
Getting here:
Address: 1 Straits Boulevard #01-02 Singapore Chinese Cultural Centre S 018906
Contact: (65) 6221 1016
Opening hours: Mondays to Saturdays (9.00am – 9.00pm) last order 8.30pm
Closed on Sundays & Public Holidays
By Car: Car parking is available. Parking charges apply.
By MRT: Tanjong Pagar MRT (EW15) Around 7-minute walk from Exit B or D
By Bus: Bus 10, 10e, 57, 100, 131, 97, 97e, 131, 502 (5 minutes' walk from bus stop)
Instagram: @Dejabrewcf