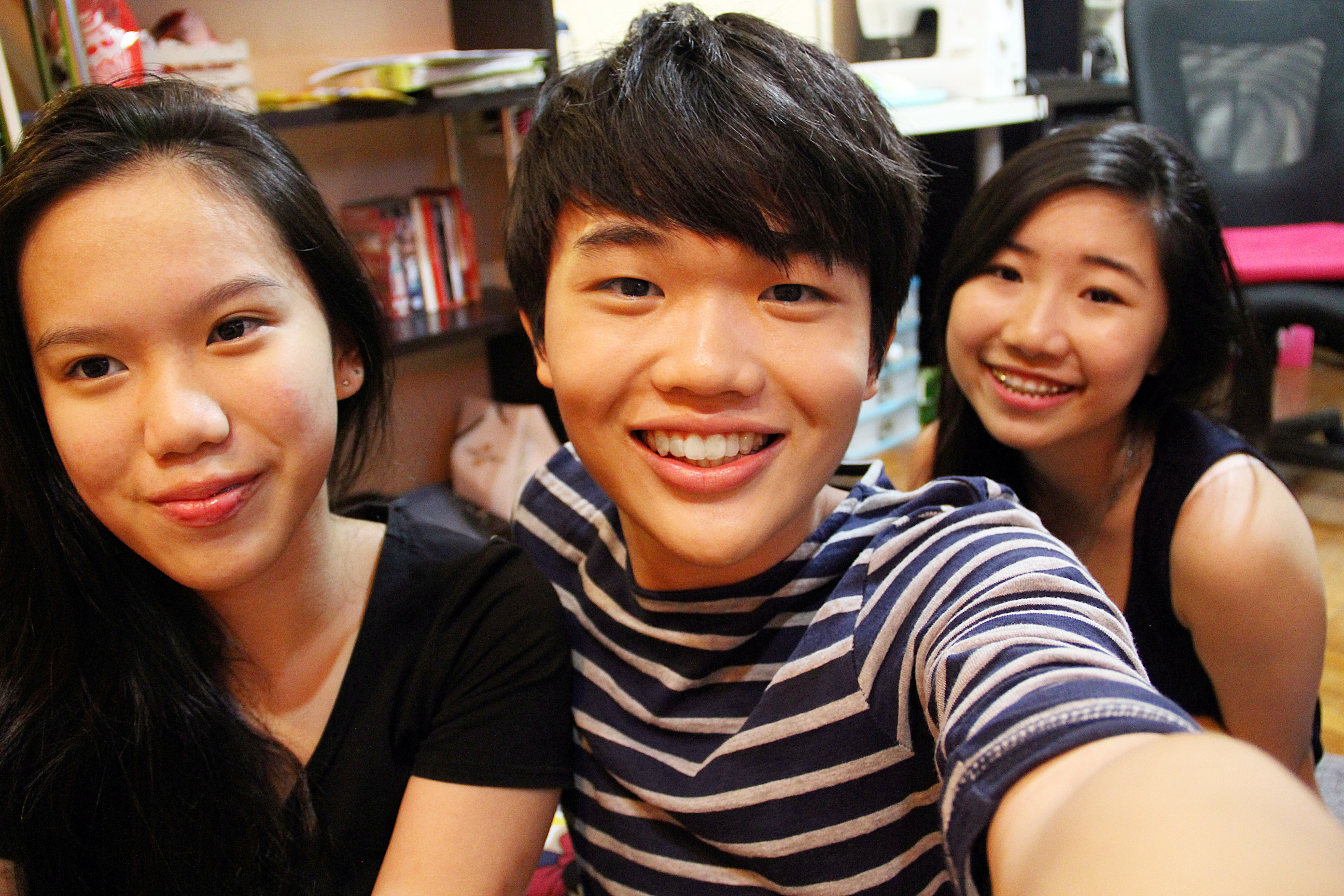 Gathering with SSH, May 2015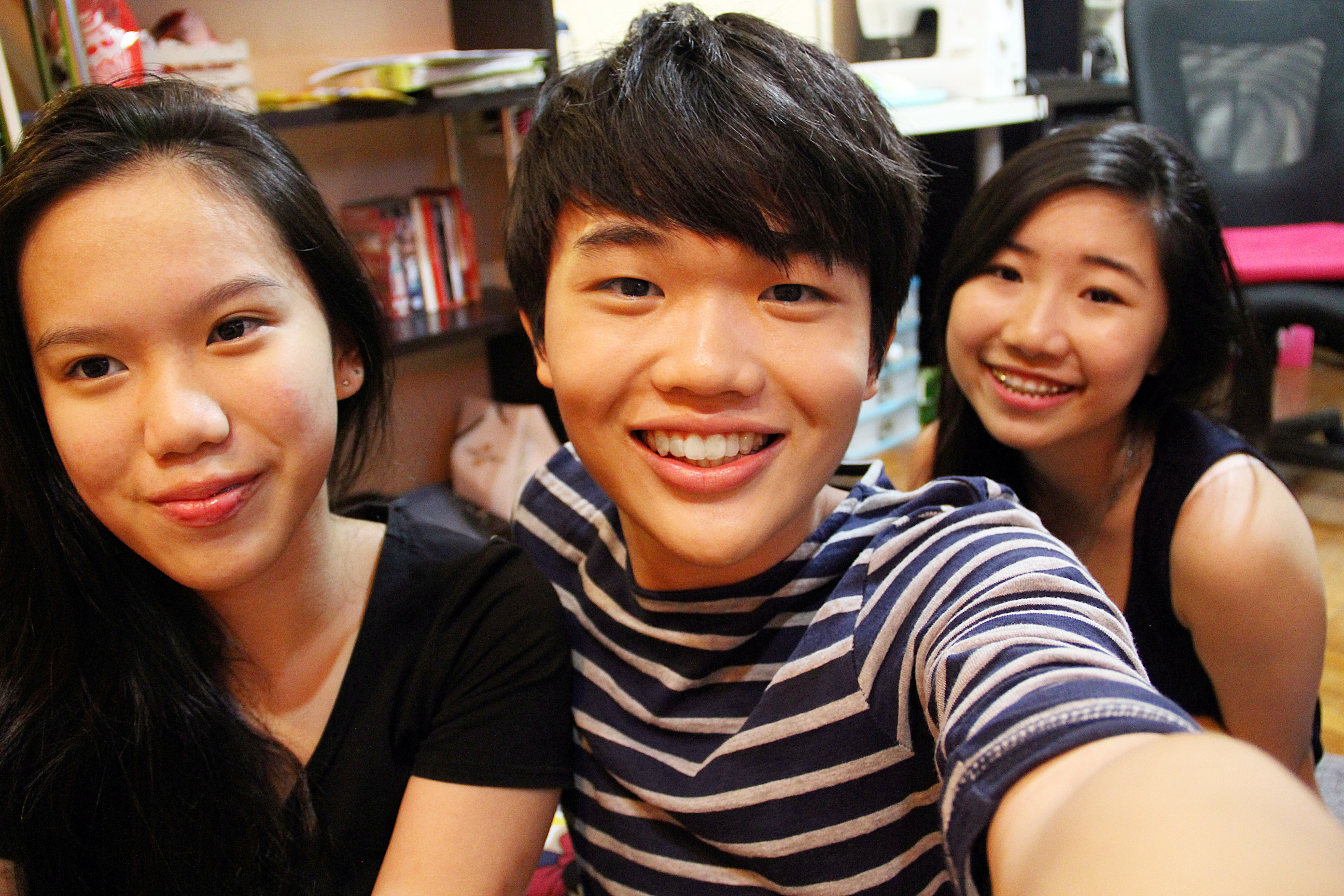 It was quite a hectic month as I just recently enrolled to a Polytechnic last April. Couldn't able to meet them. And yes! We call ourselves "SSH" due to our name, Sun, Si and Hanry. (they call me that)
And oh yeah, I am not sure if you have realized. But, my teeth are getting straighter and straighter! I will update you guys soon with my upcoming post about my Invisalign treatment. 😀 🙂

That evening I made them some spaghetti! I was craving for chili crab sauce so I tried to recreate and make it as the base sauce for our spaghetti. However, it turned out to taste like spicy tomato instead. But, still delish!
Nevertheless, the main highlight was the appetizer! It was buttered baguette with Bell Pepper-flavored Cream Cheese served with grilled seasoned Cherry Tomatoes! Creamy and flavorful, the strong aroma from the bell pepper. (Upcoming video?) Yum, it was something to open our appetites.

Obviously this isn't beer or what, it was sparkling limeade. Being stevia obsessive, I was like "Stevia Sugar Free YAY!".
For no reason I made my sparkling limeade, sugar-free. And it was bad bad bad. The taste was so bitter instead of being all sweet and tasty. The worse was that the soda water I had used contains salt and made the whole drink salty. Yucks! Never again I am going to make this. My lovely friends had to finish it up because I told them that they were not going anywhere until they finish that two jars.


We wanted to go out but we were too lazy on that day. Plus, we felt that we were not well-dressed. So we decided to stay at home and relax. Oh well, we got Youtube.
Going to miss them so much again. I really hope we will have more time to meet up soon! 🙂