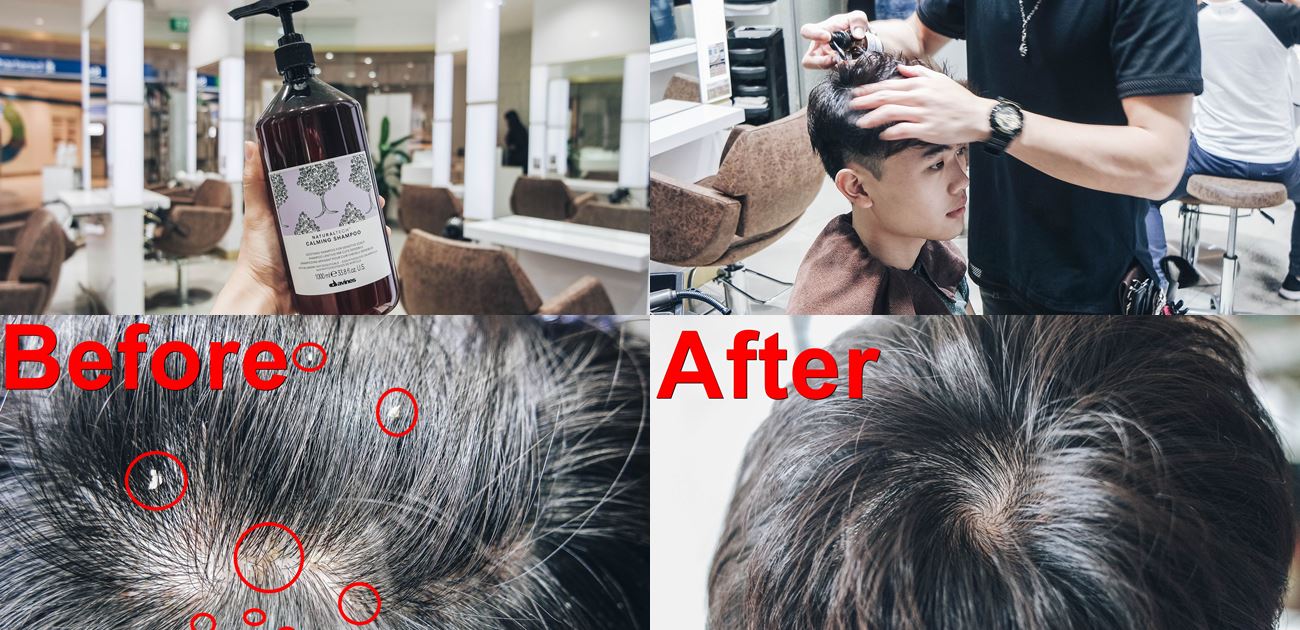 Scalp Treatment for Your Irritated Sensitive Scalp @ Kenjo Salon

Since young, my scalp is very sensitive. Like my mom, I have dandruff and my condition is really bad as compared to the norms. I have really huge and scary dry flakes that will fall off whenever I scratch my head. It was really bad as sometimes my scalp would feel so irritated that it started to bleed. Sounds bad, right? I often do this to horrify my friends by showing them that snow is possible in Singapore. Hahahaha!
I often do this to horrify my friends by showing them that snow is possible in Singapore. Hahahaha!
One of the best way to help to my scalp is with a scalp treatment. I'm glad that Kenjo Salon offers such service and I would show you the result later. It is important to take care of your scalp, not just your hair as you could keep your hair from feeling greasy if your scalp is healthy. Your head would benefit the treatment as the treatment will deeply cleanse your scalp by removing deep skin cell and calm it down.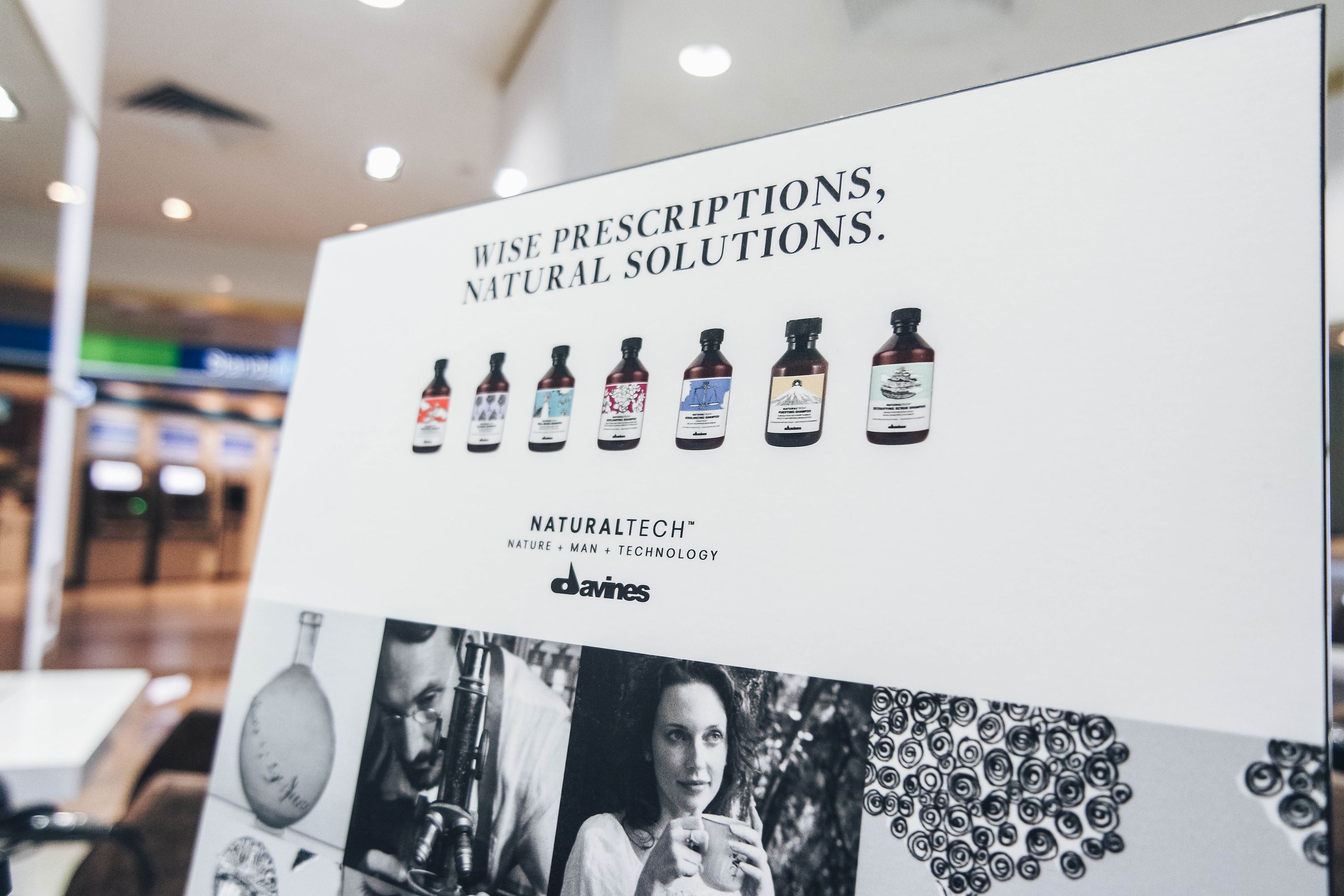 They will be using products from Davines for this treatment. Their Naturaltech series smelled so good and aromatic as it contains natural essential oil to soothe and calm me down. They are extremely lightweight to their scalp and hair but still extremely effective.
Step 1: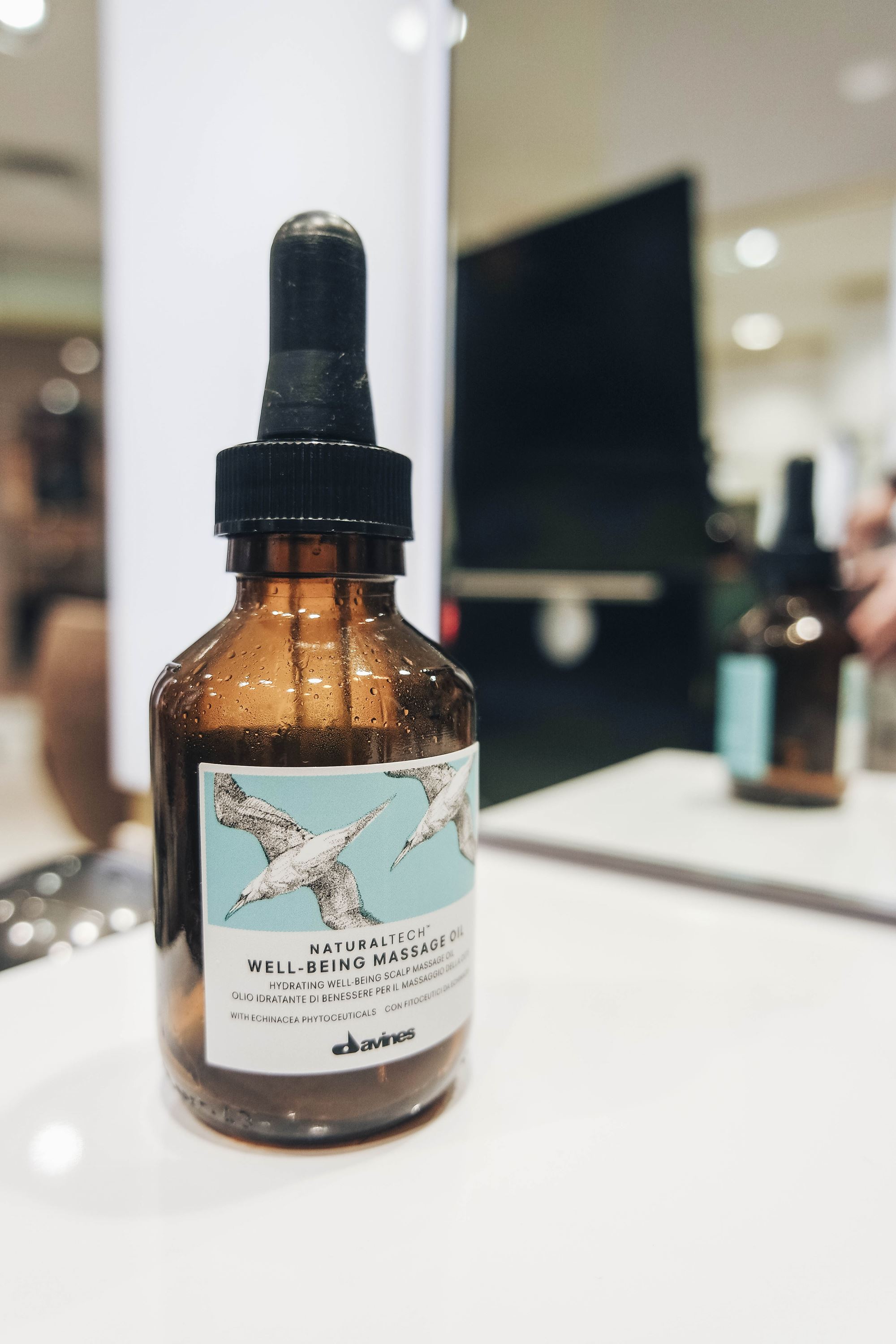 My hairstylist, William started the treatment by giving me a massage on my head with Davines Well-Being Massage Oil to get me to relax. The Well-Being series contain Phytoceuticals extract which has high antioxidant power. This series is meant to hydrate my scalp, keeping it moisturized and soft.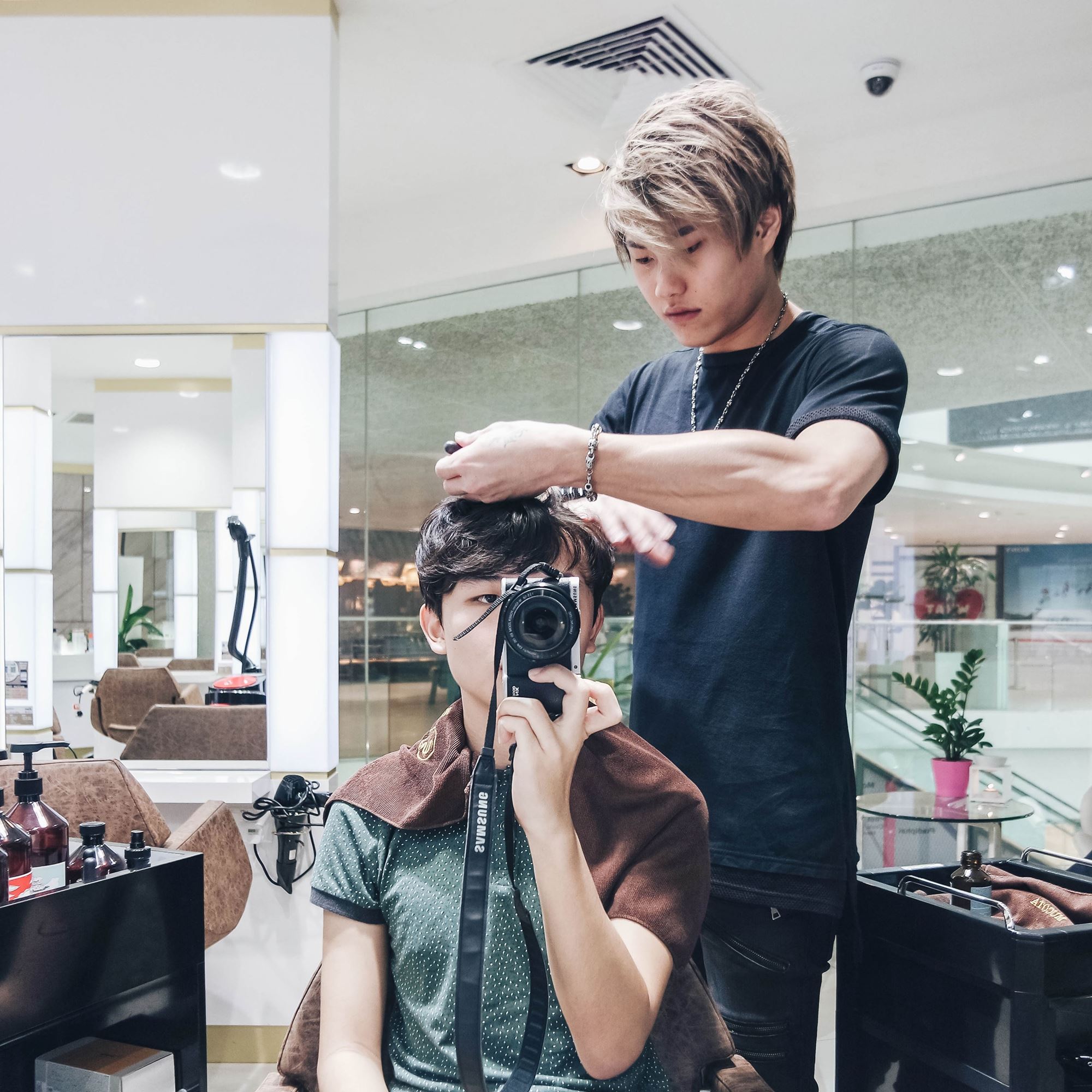 Step 2: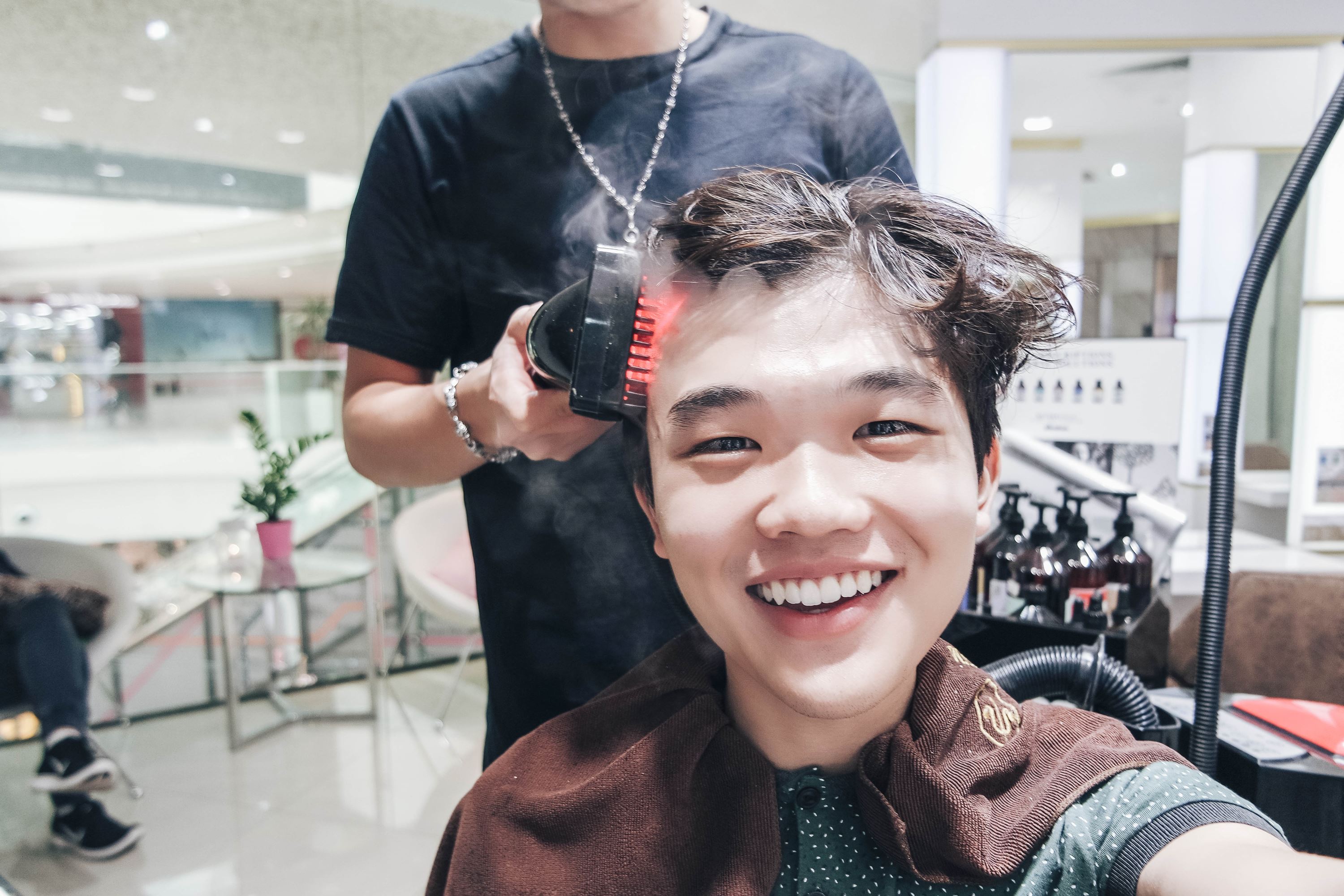 Next, he used a machine that emits infra ray and water mist on deep into my scalp to kill any bacteria and open my pores to get ready for cleansing. It was very relaxing. Afterward, William washed my hair with Davines Shampoo.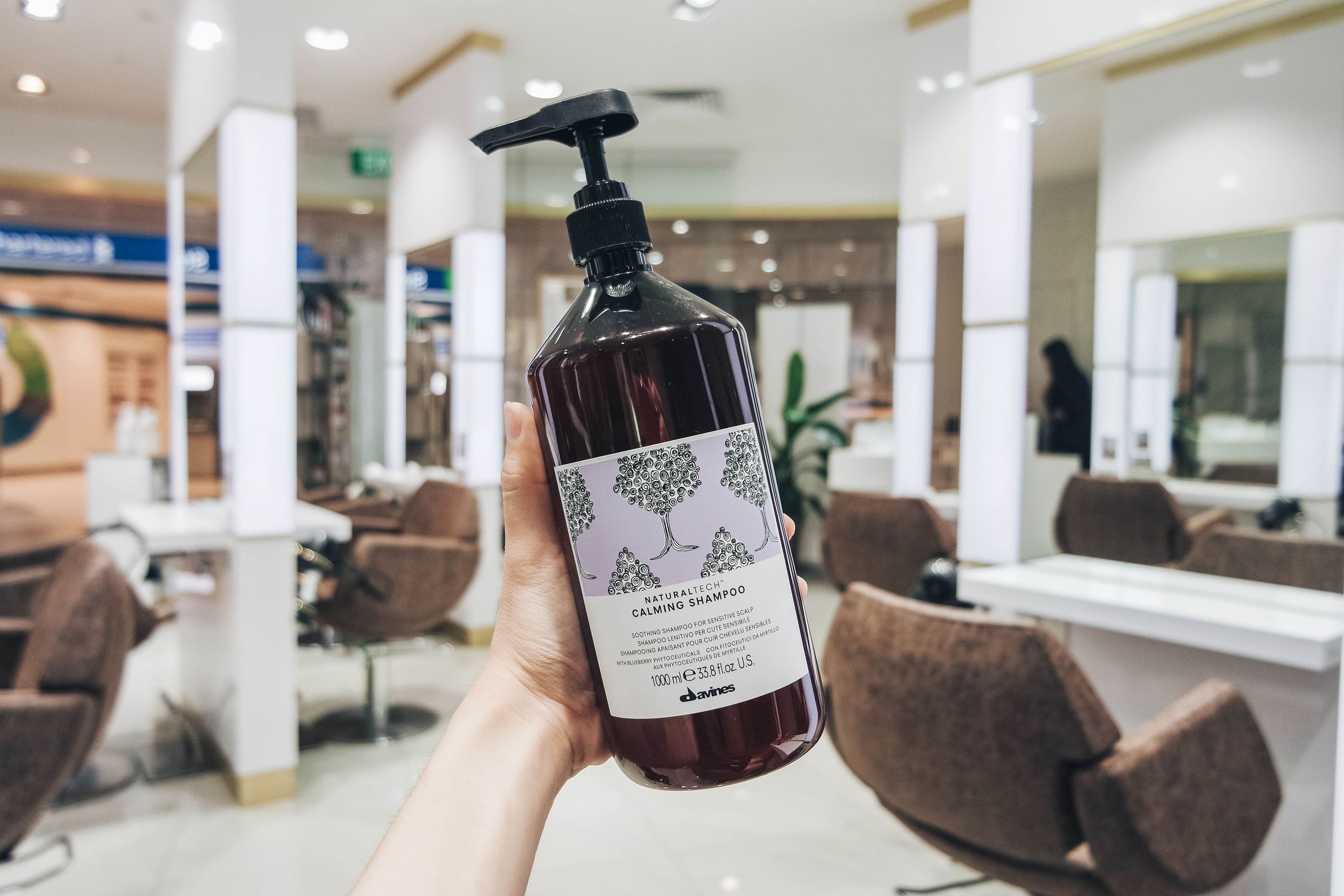 For the Shampoo, William hand-picked and told me that he will be using the Calming series instead. It is meant for calming down sensitive scalp. Just like the previous series, it smelled so good because it uses essential oil.
Step 3: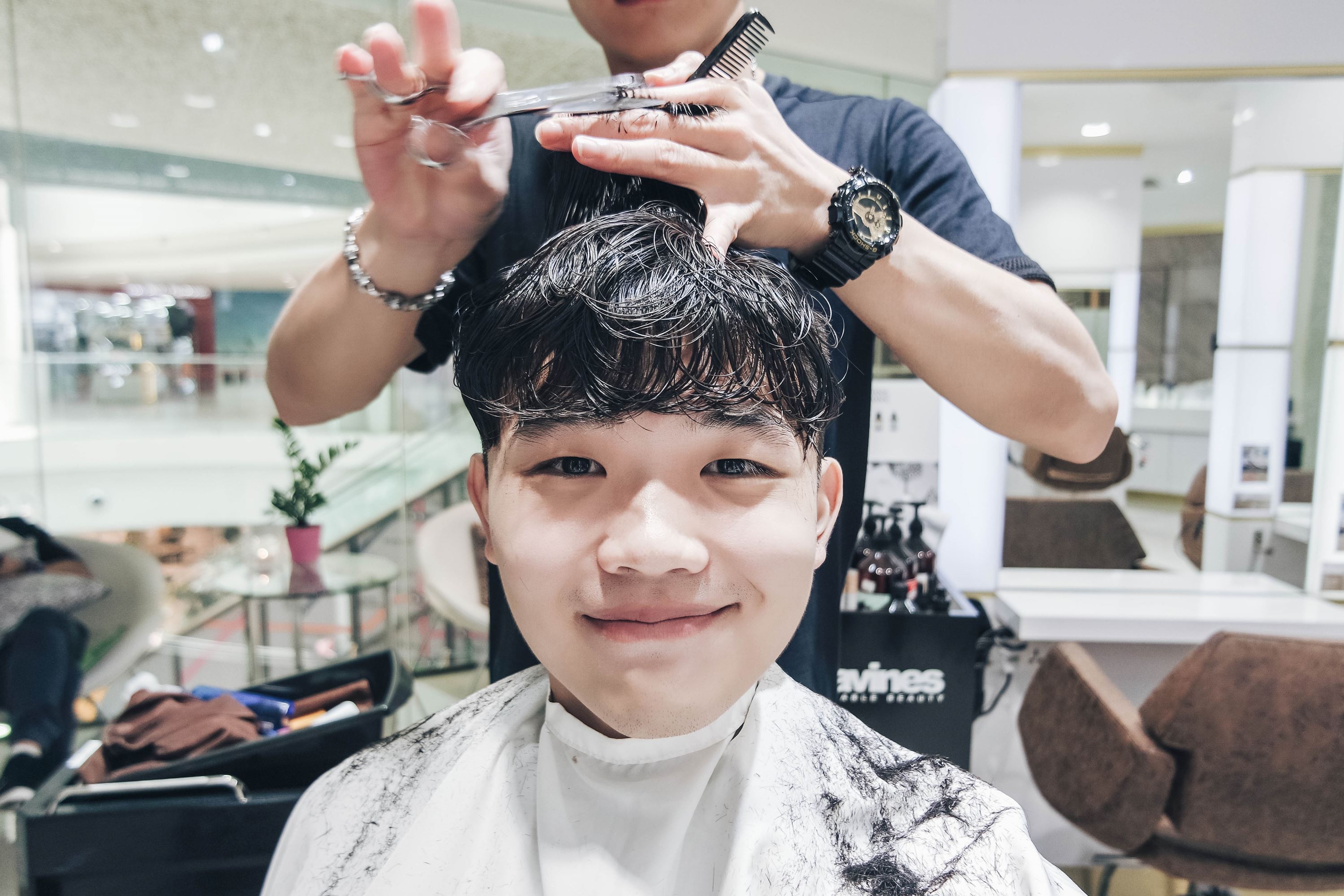 Before the final step of the treatment, William would need to trim my hair to get the hairstyle I wanted.
Step 4: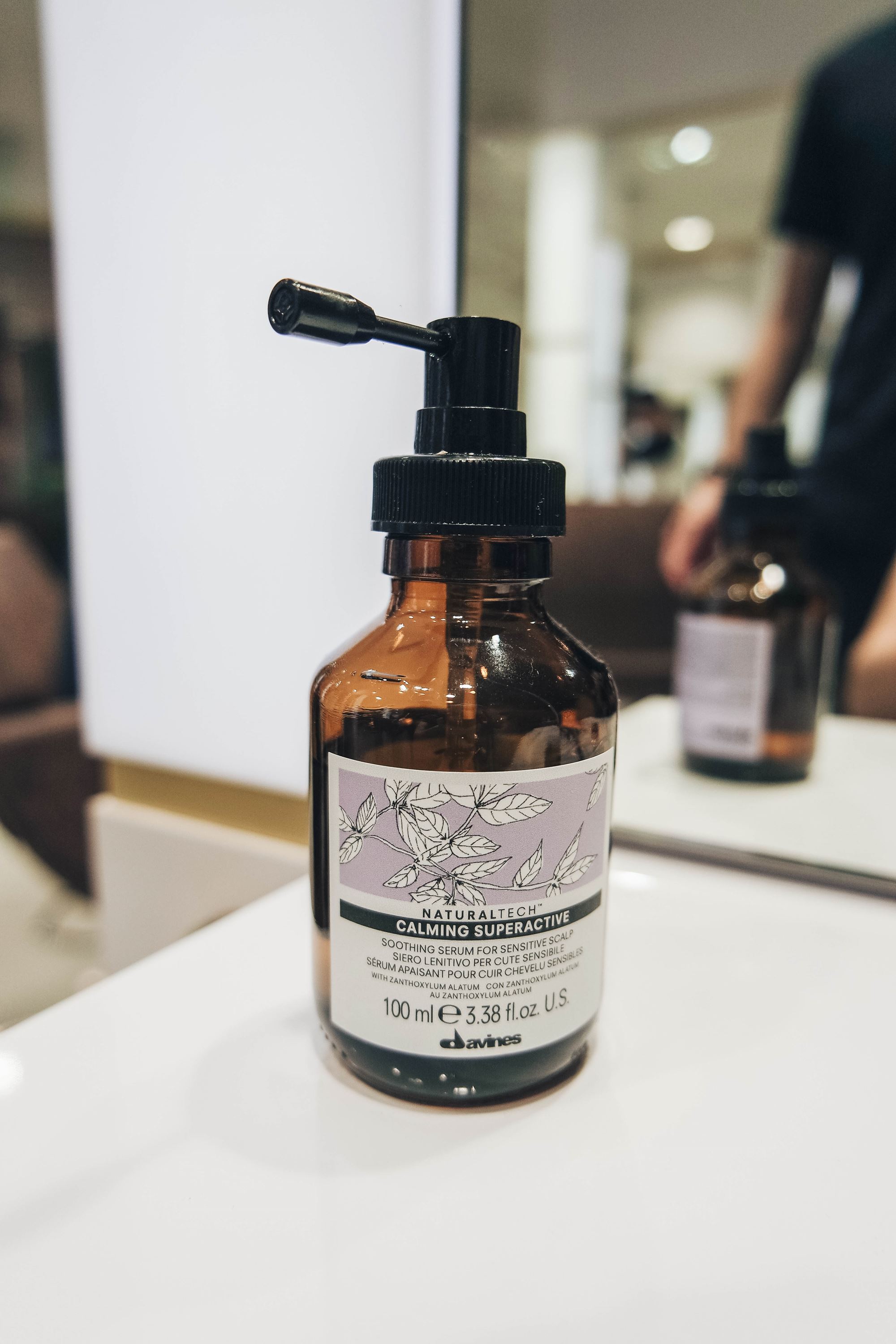 Finally, to end this whole treatment, he sprayed some lift in serum for my scalp. It is to make sure that my scalp remains calm and hydrate a longer period of time. I definitely feel that my scalp is less irritated now and at the very least, I don't have large dead cell flakes and bleeding condition anymore! YAY!!

However, I personally feel that you should do this treatment periodically to keep your scalp healthy and happy. There is no such thing as one-time off thing, everything has to be maintained to be in excellent condition, so same thing to your scalp and hair. My condition has definitely improved, but I'm after a few more rounds of the treatment, it will be even better!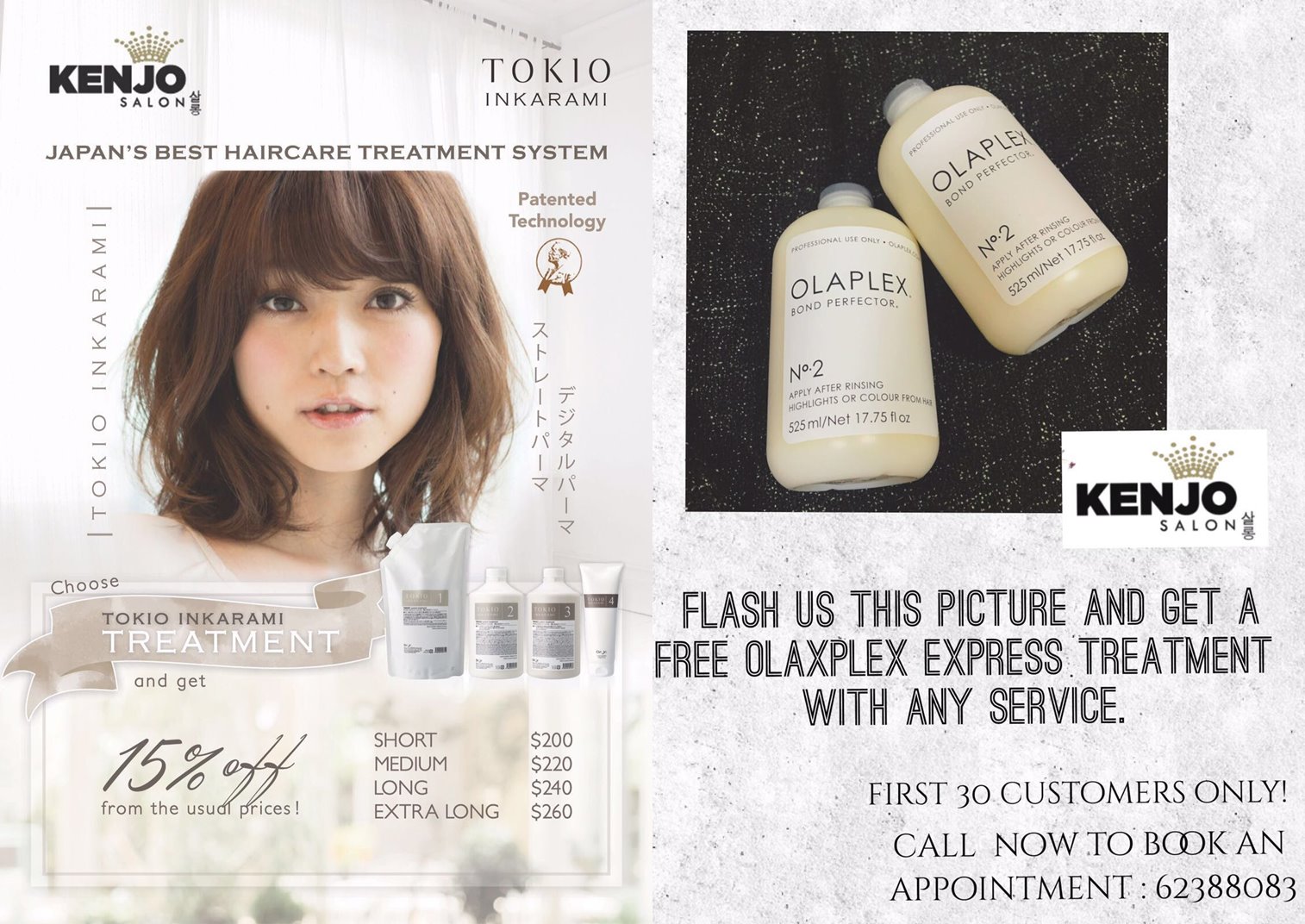 For the month of April and May, there are promotions ongoing in the salon! Get 15% off for their Tokio Inkarami treatment or flash the picture below to get a FREE Olaplex Express treatment for your hair with ANY service.
Make sure to check out Kenjo Salon @ Plaza Singapura! Good news, quote "ZaTaYaYummy" at Kenjo Hair Salon to get 15% discount for all their hair services. 20% for students under the age of 21.
If you are doing it for the first time, you could get 15% off + free treatment, so worthy! Limit to first 30 customers for each month till the end of May. Please call in and book for an appointment to check for availability first!
–
Kenjo Salon
Contact Tel: 6238 8083
Website: www.kenjosalon.com.sg
Address: 68 Orchard Road, #04-72, Plaza Singapura (New Wing), Singapore 238839
–
Sponsored post