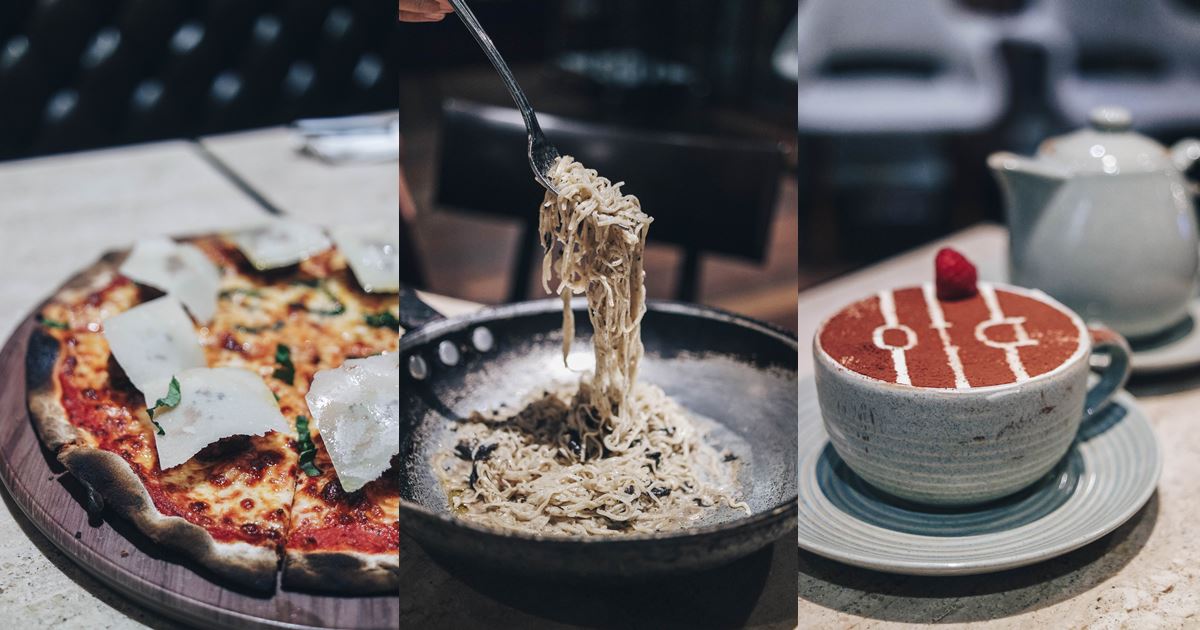 District10 @ UESquare – From mama, with love
Upon nightfall, District10@UESquare, a mere five-minute walk from Fort Canning MRT, transforms into a cozy and romantic bar. Its homemade cuisine from a beautiful Italian town, Bergamo, northeast of Milan is waiting to cure your hunger pangs.
Presenting Pezzera's Family Favourites "From Mama, with love"…Specially curated by Chef Luca Pezzera and his mama, Bruna.
Chef Luca Pezzera demonstrated his handmade dough with zest, which laid the foundation of a fresh, sincere and wholesome dish.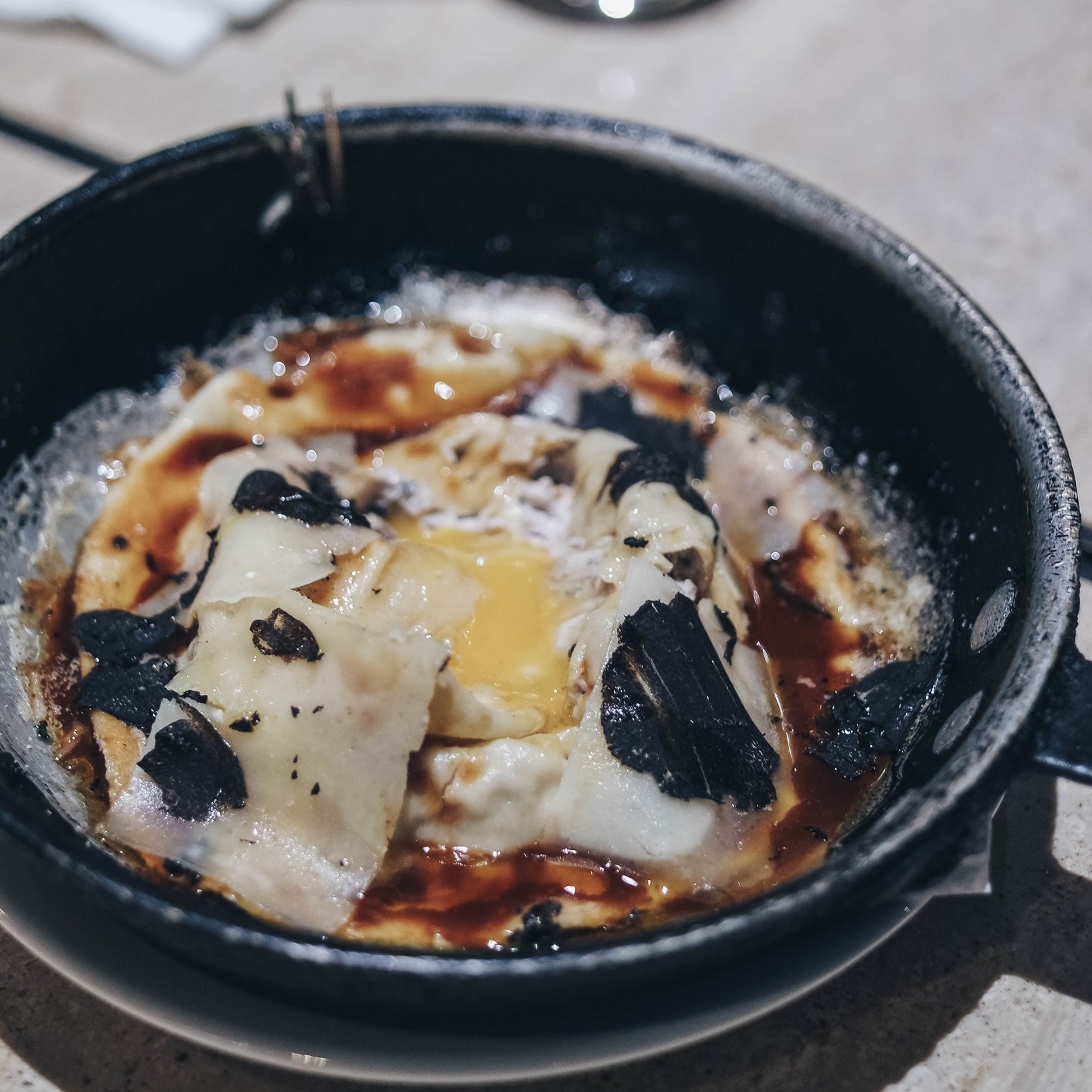 Ravioli Alla Fornarina Con Tartufo Nero ($28)
handcrafted ravioli with ricotta, black Angus beef
and egg yolk.
Don't be fooled by its appearance, because all the goodness is right within the massive ravioli. We pried open the mystery, the well seasoned minced black Angus beef drenched in runny egg york became the center of attention. The dish was enhanced to perfect with ricotta and truffle, a taste so unique I wouldn't forget.

Villaggio di Bergamo Pizza ($26) Wagyu
Meatballs, Mozzarella, Basil and extra virgin olive
oil.
Tender wagyu meatballs seated on the crispy-crust pizza looking pretty like cherries on Blackforest cake! A great appetizer or snacks to go with your cocktails!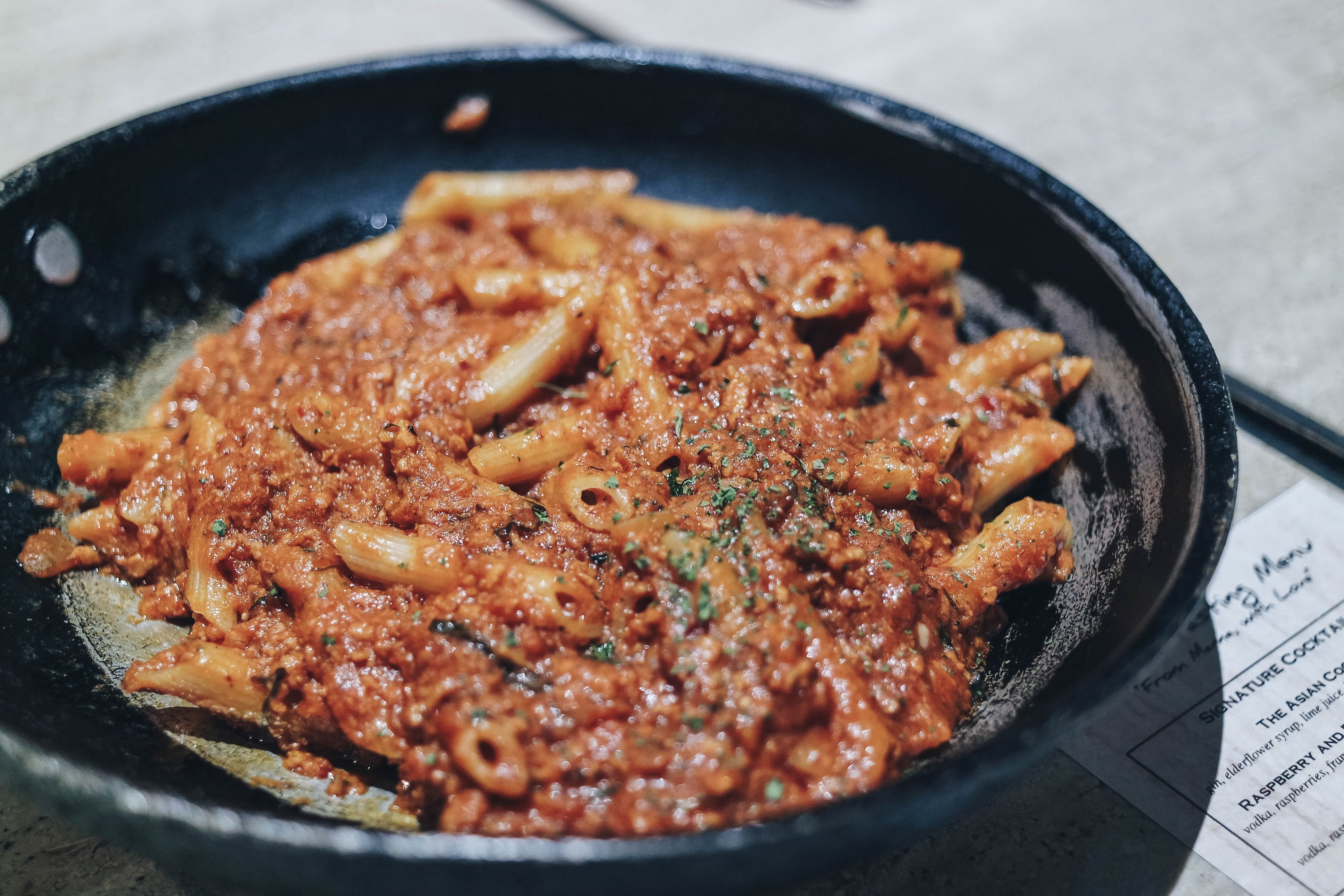 La mamma b speciale Chicken Bolognese Penne
($18) in spicy tomato sauce
Mama Bruna sure knows how to spice things up to the usual Bolognese pasta. Think about it, the thick and flavourful sauce with generous amount of minced chicken bursting out of the Penne on your first munch, leaving a hint of spicy aftertaste in your mouth. If you hate watery tomato pasta like I do, this will be your true love.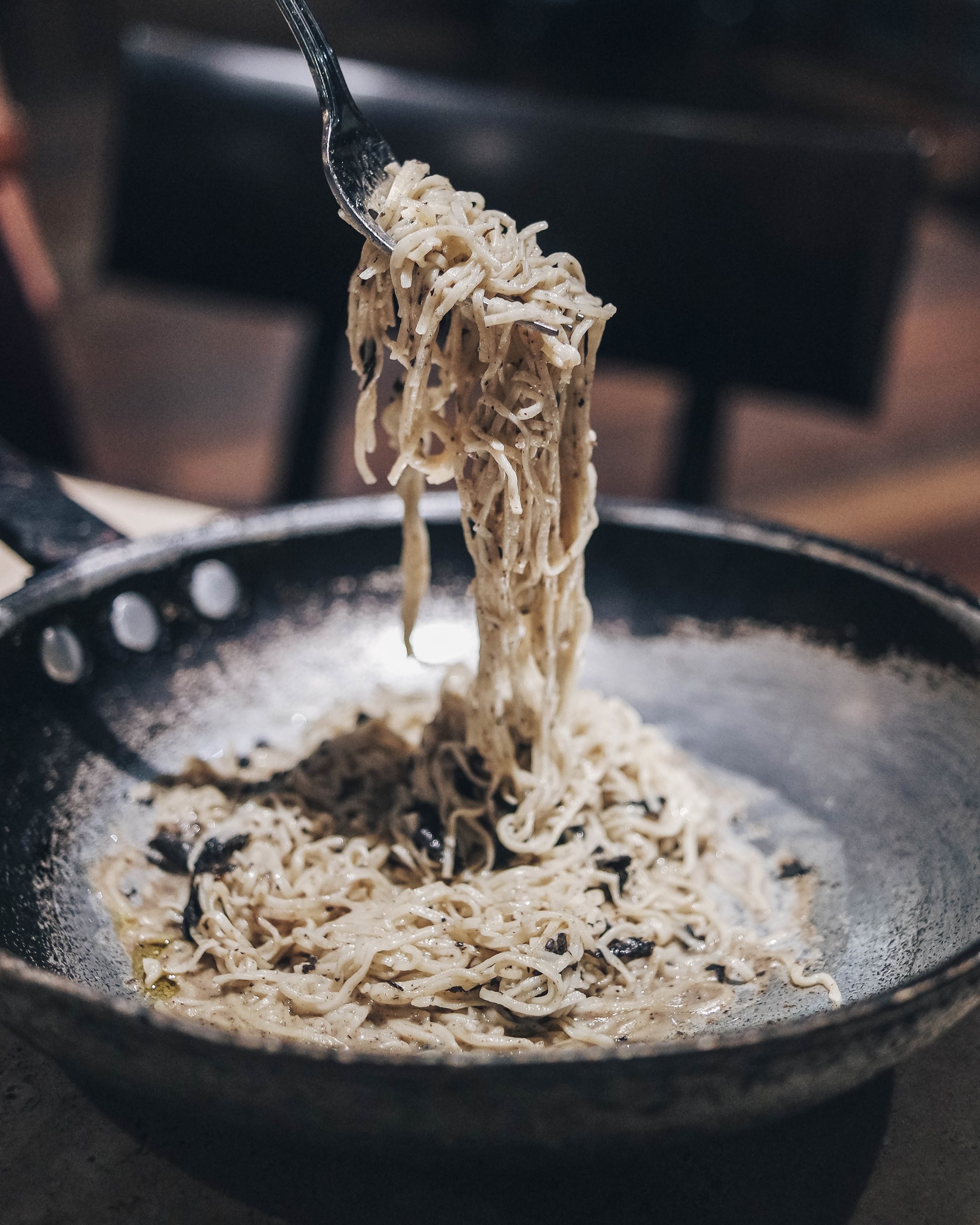 il Piatto della Nonna Fatta ($28) Homemade Angel
Hair pasta in light parmesan cheese sauce with
black truffle.
The Angel Hair Pasta is so smooth and fine yet luscious. The cheese sauce topped with black truffle shavings is highly recommended to those who cant resist rich and flavourful pasta.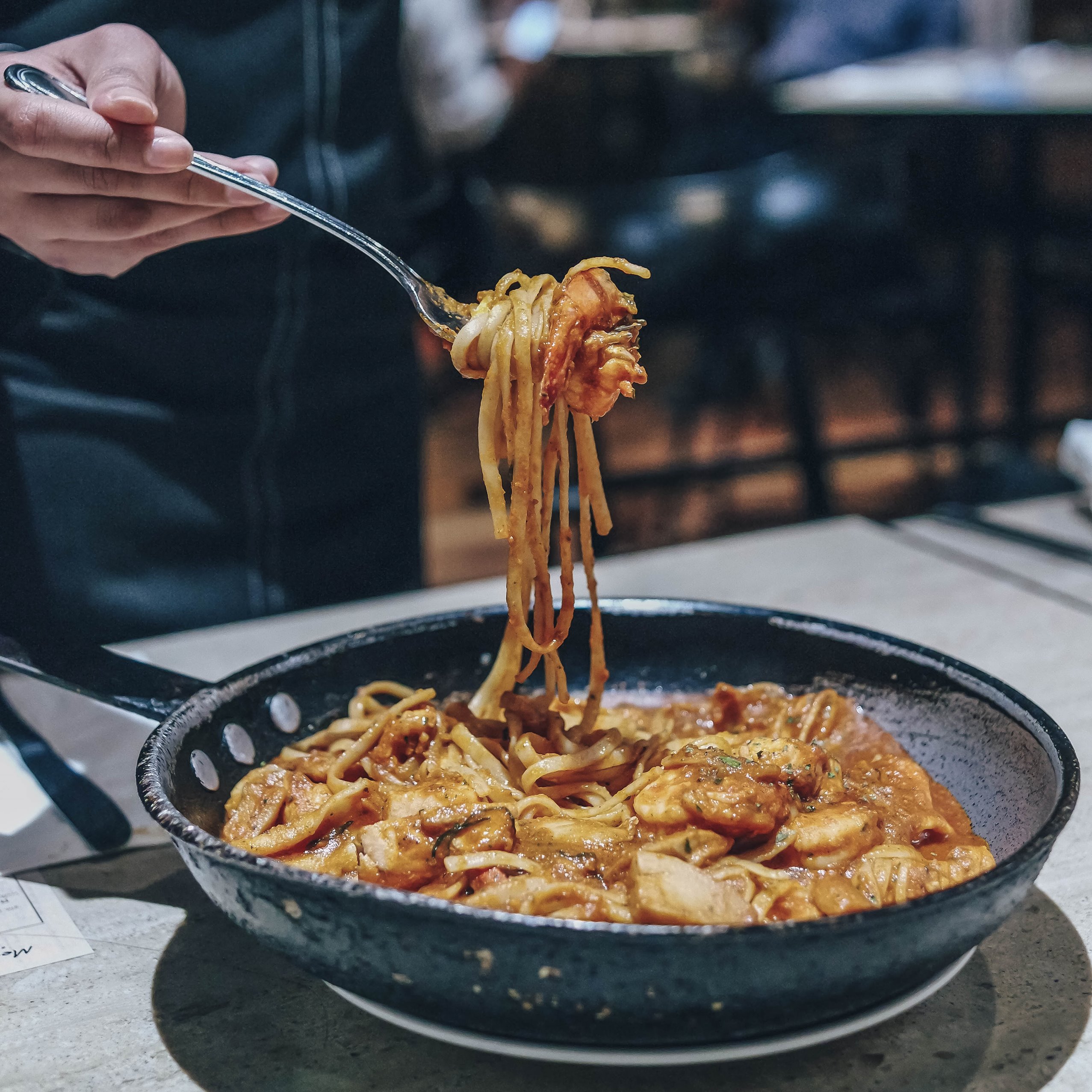 Mare d Monti ($28) – Mixed Seafood Linguine with basil oregano in tomato sauce
The fresh seafood hiding brazenly among the tangy linguine is summoning you.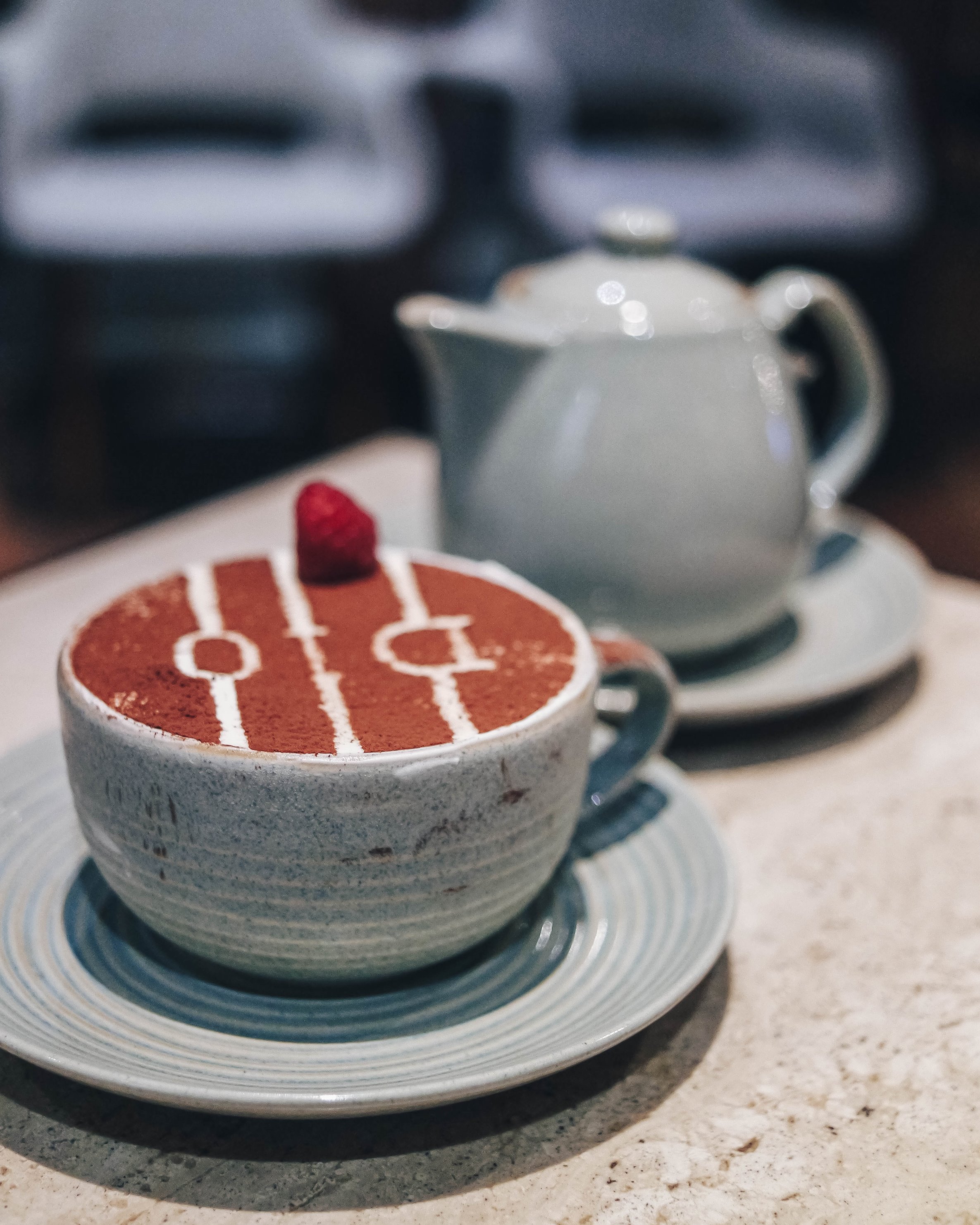 Ending on a sweet note with a generous cup of tiramisu that has the right blend of coffee, chocolate, and liqueur.
This is a great place to chill after a hectic workday with some booze and real quality Italian food.
–
District10
Address: UE Square, 81 Clemenceau Ave, 01-15/16/17, Singapore 239917
Nearest MRT: Fort Canning MRT
Website: http://www.district10.com.sg/
–