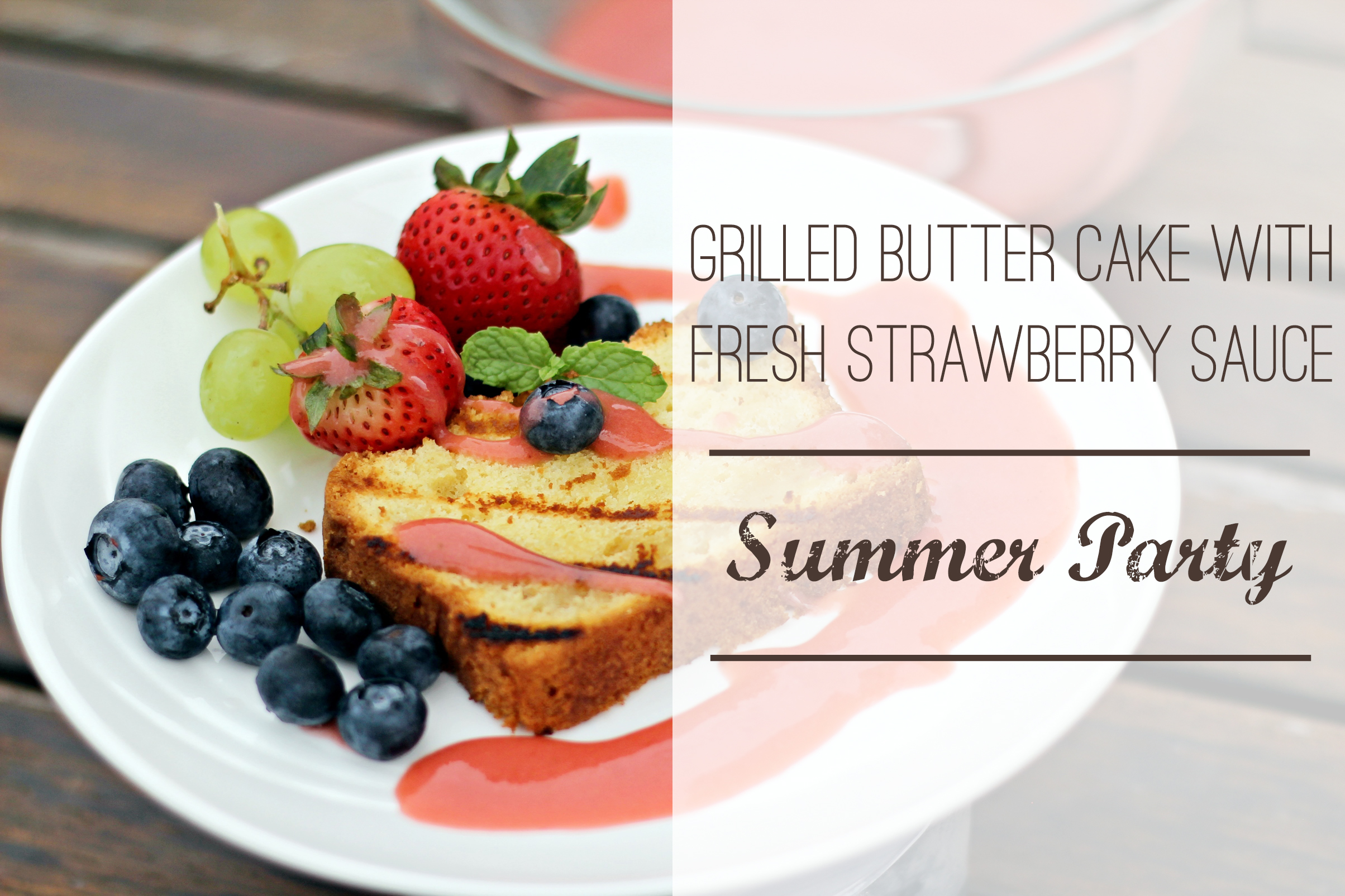 Grilled Butter Cake with Fresh Strawberry Sauce | Summer Party Series

For 3rd episode of Summer Party, I will sharing this simple recipe to you guys! It's my Grilled Butter Cake with Fresh Strawberry Sauce. You could use homemade Butter/Pound Cake (Check out my recipe here) or store-bought ones.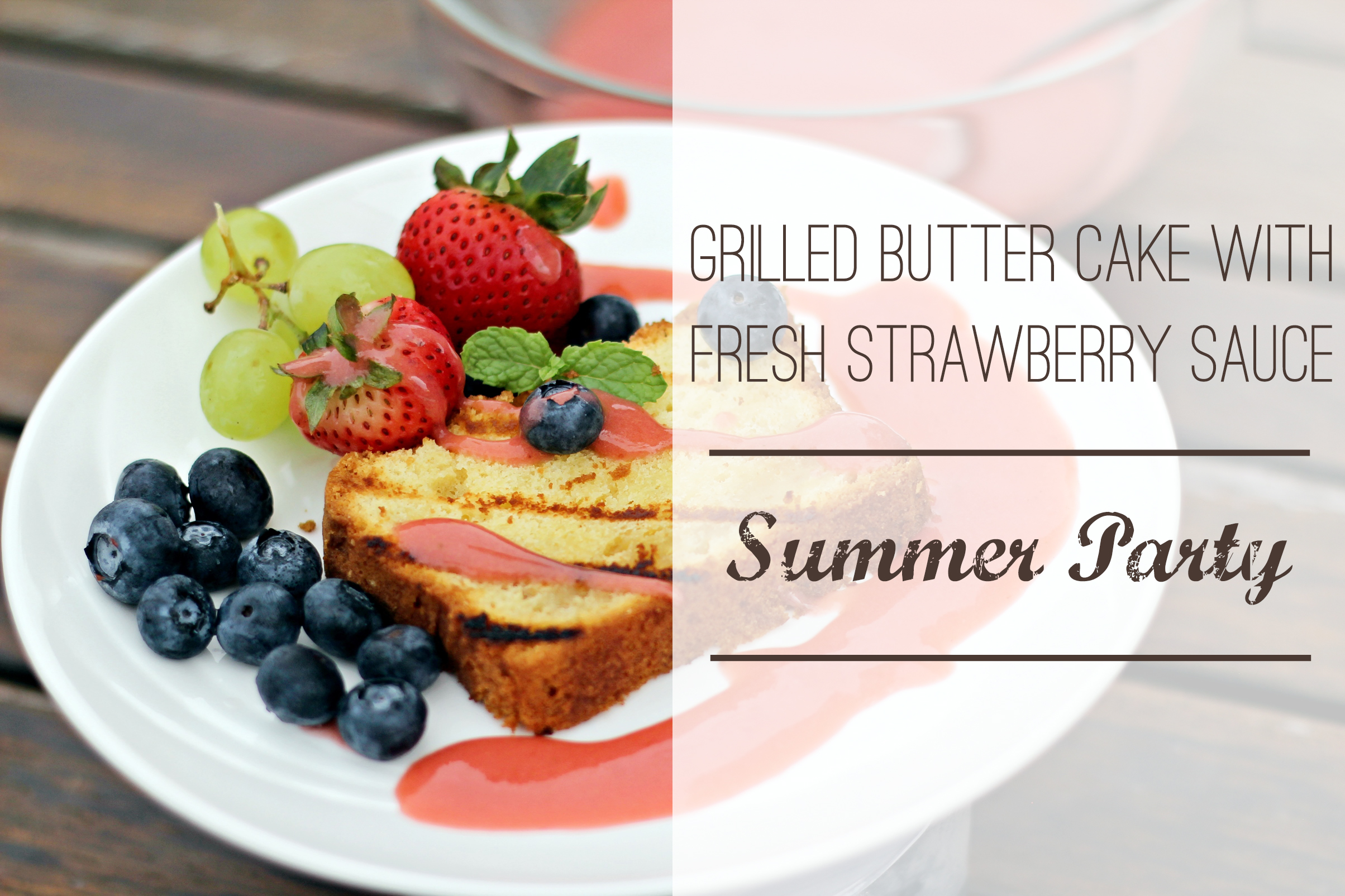 Perfect for Summer Party and entertaining.~

Butter cake is great. Buttery, sweet and delicious. When you grill, it brings the cake to a whole new level. You will get that crispy grilled-marks and it will be all so warm and special.

Something like this, have to go with something refreshing. The Fresh Strawberry Sauce is a nice complement to the sweet and crispy warm Butter Cake. It has that tart and refreshing flavor that will sure to make you feel so oh-Summer.



If you have missed any Summer Party series, please click here to get all the recipes.

Grilled Butter Cake with Fresh Strawberry Sauce
2015-06-21 09:31:01

Refeshing crispy butter cake with fresh tart strawberry sauce. Butter Cake recipe: http://wp.me/p5kmjX-dr
Ingredients
1 Homemade Butter/Pound Cake
Fresh Strawberry Sauce
200 grams of strawberries
30 grams of icing sugar
1 tsp. of vanilla extract
To make Fresh Strawberry Sauce
Blend everything in a blender.
Strain it using a strainer.
Serve.
Grilled Butter Cake
Slice homemade Butter/Pound Cake into slices.
Grill them on both side on a griller.
Serve them warm with Fresh Strawberry Sauce and fruits.
Notes
For quick and fuss-free grilled butter cake, you can use store-bought ones.
TheZongHan https://thezonghan.com/