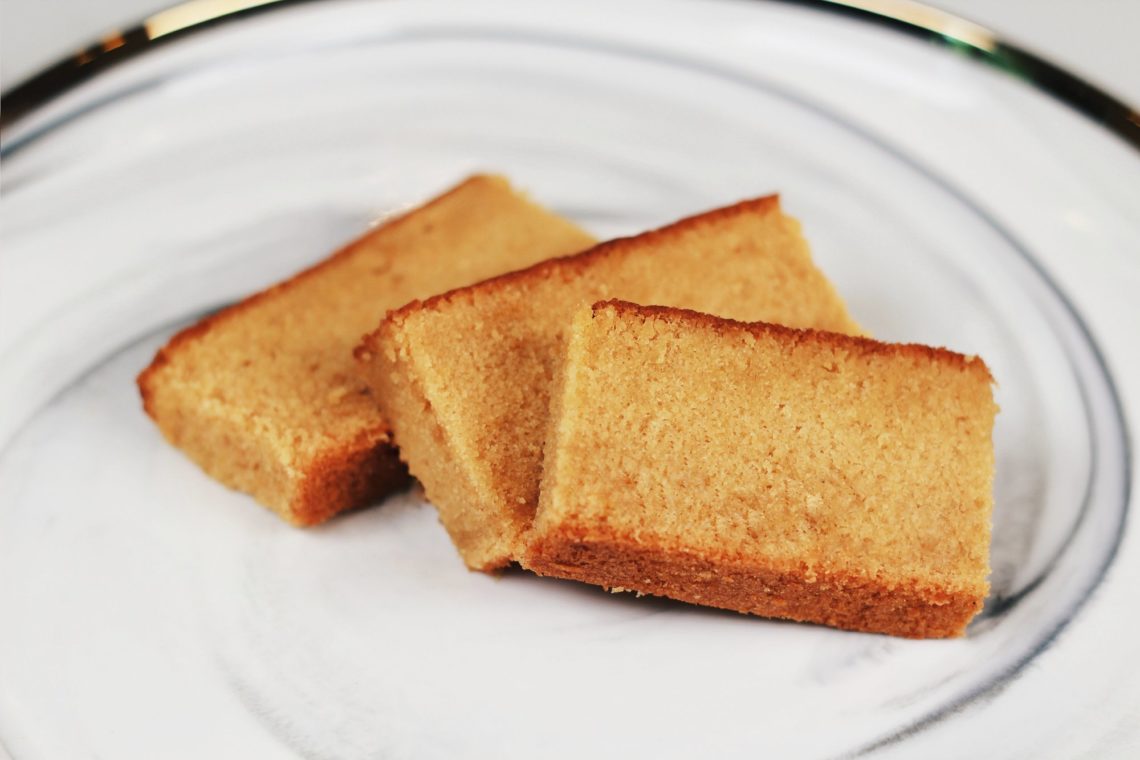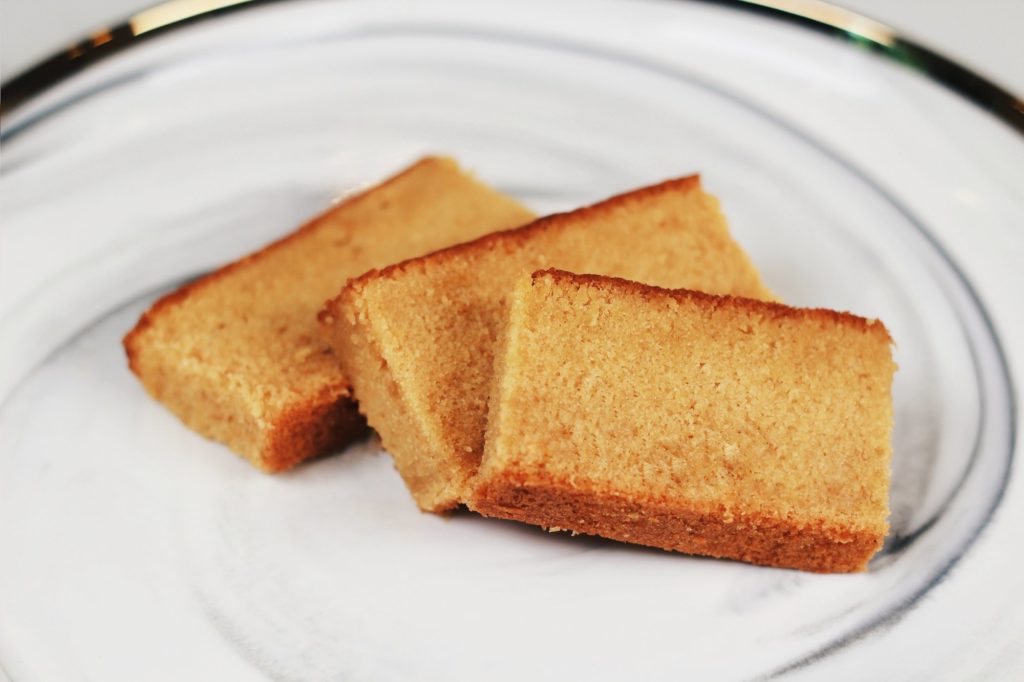 A viewer of mine recently requested me to share a Gula Melaka cake recipe through an email letter. She told me that she have been waiting to try out how to make Gula Melaka recipes but have no idea how to start with. So in this article, I am sharing my Gula Melaka Butter Cake recipe.
During the recipe creation process, I asked myself if I should develop it into a Chiffon Cake recipe or just a plain old good Butter Cake recipe. Since, I have always been craving for buttery cakes, I decided that I'll be taking that path instead. What do you guys think? Let me know if you guys want a Gula Melaka Chiffon Cake recipe, I'm sure it will be just as good!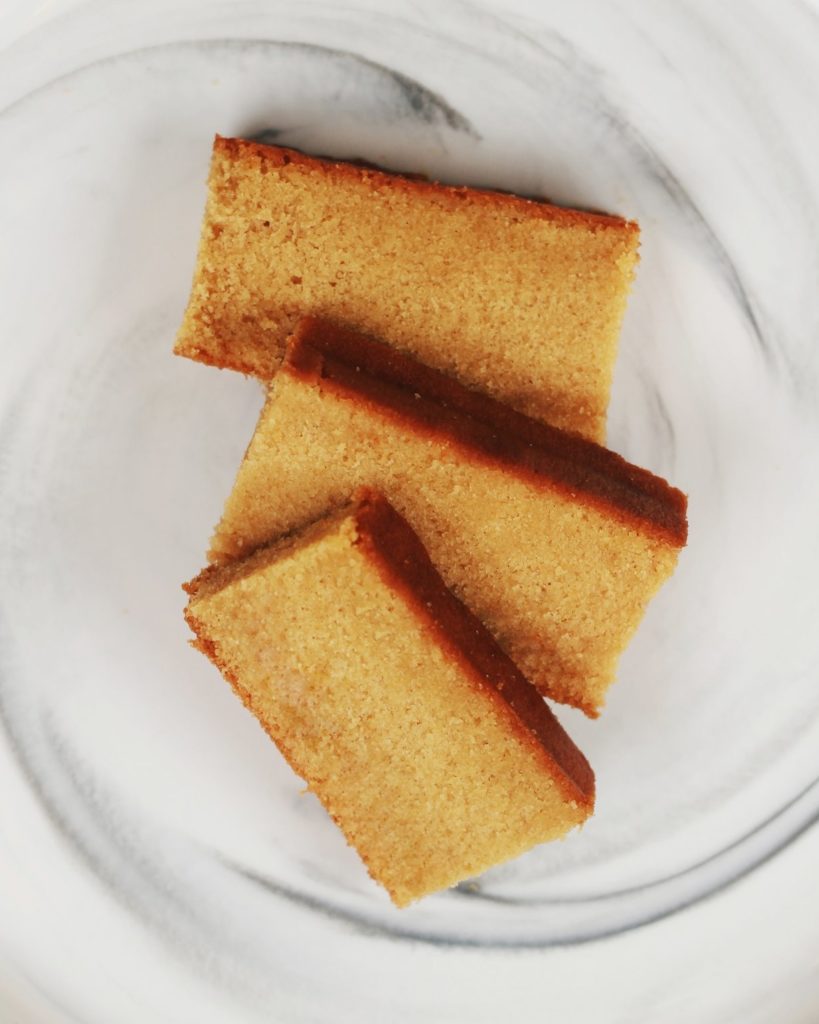 The addition of Pandan extract was just to compliment with the aroma of Gula Melaka. Feel free to omit it, replace with Vanilla Extract, or even just freshly squeezed Pandan juice. I am lazy to go that mile. But, if you are a hardworking baker, go ahead and be my guest. Replace milk with your freshly squeezed homemade Pandan juice.
I suggest you guys to grate your Gula Melaka instead of chopping them up. It makes it easier for the sugar to dissolve when creaming with butter later on. If you are lazy and just chop it up, there will be uneven wet chucks of melted gula melaka on your finished goods.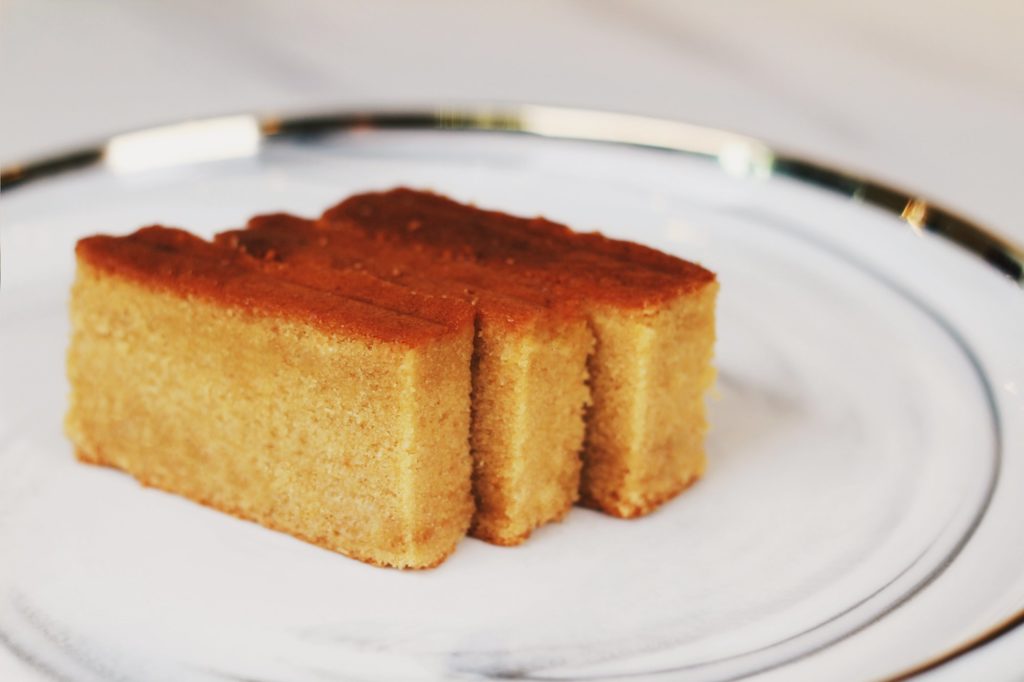 It is a very rich buttery, and sweet cake. Go with a nice cup of black coffee or tea as you munch on. It can get very heavy so make sure to share with the people around you!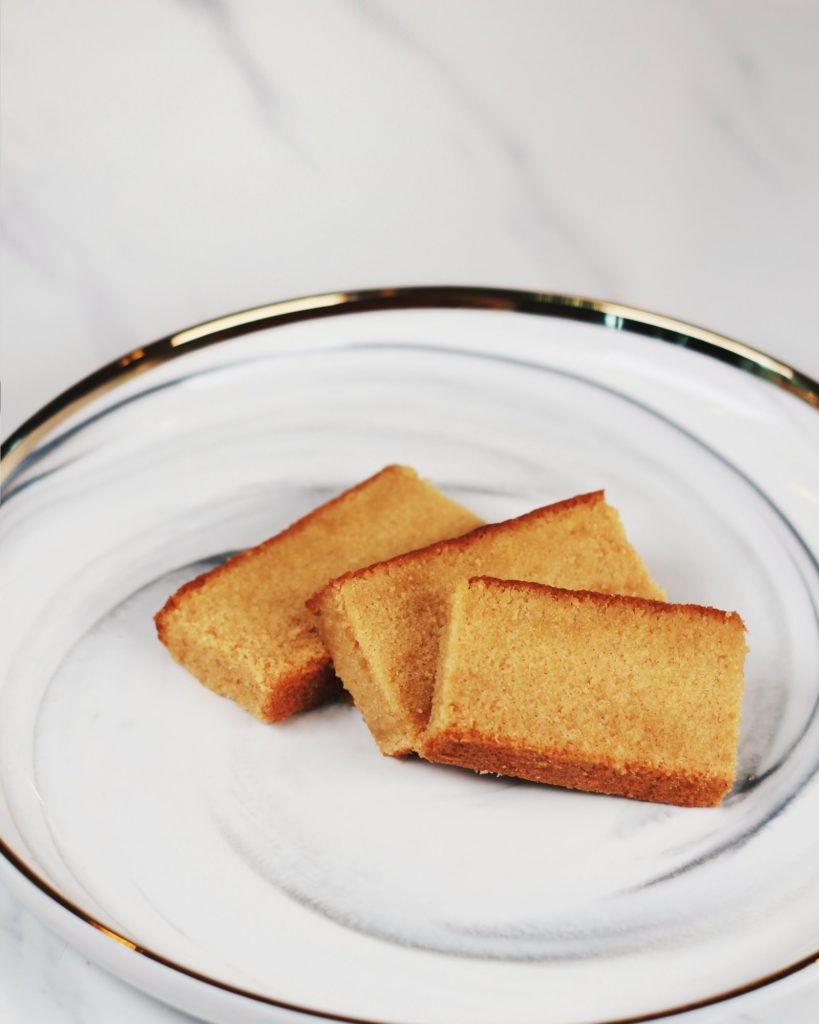 Gula Melaka Pandan Butter Cake
Makes 1 8-inch square pan cake
Ingredients
200

grams

salted butter softened

160

grams

gula melaka grated

60

grams

fine sugar or Gavia Natural Sweetener

3

eggs

1/2

tsp

pandan extract

170

grams

plain flour

1/2

tsp

baking powder

60

ml

milk
Instructions
Preheat your oven to 180C.

In a mixing bowl, cream together softened butter, sugar and grated gula melaka until the gula melaka is well dissolved and the mixture is fluffy.

Crack in eggs, one at a time. Then, drizzle in pandan extract. Make sure all the ingredients are in room temperature to prevent the mixture from curding.

Fold in half of the dry ingredients which consist of plain flour and baking powder.

Then, slowly drizzle in milk while the mixer is running. Fold in the rest of the dry ingredients and mix until it is well-combined. Stop mixing once there are no visible flour pockets.

Transfer into a 7-inch square pan that greased and lined with parchment paper.

Bake it in the oven for about 55 minutes to an hour.

Let it cool for awhile and invert onto a rack to cool completely.

Slice accordingly to your preference and serve. The cake can store well in room temperature for up to 5 days, or a week in the fridge.