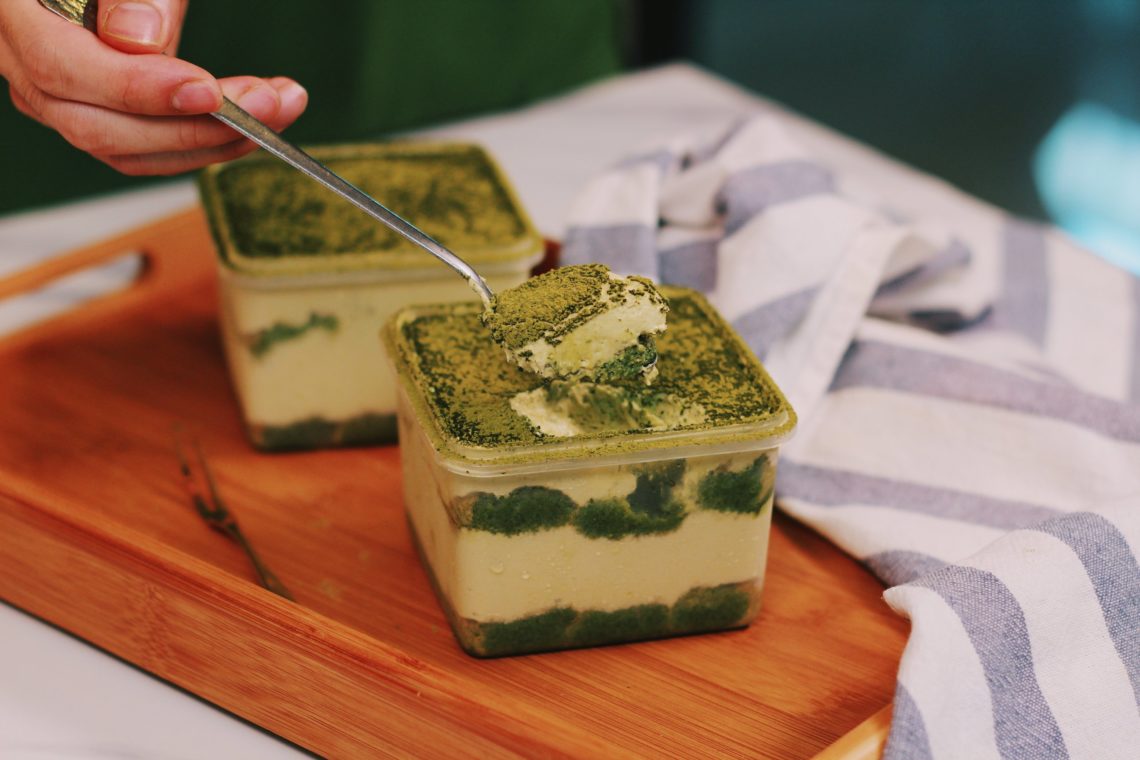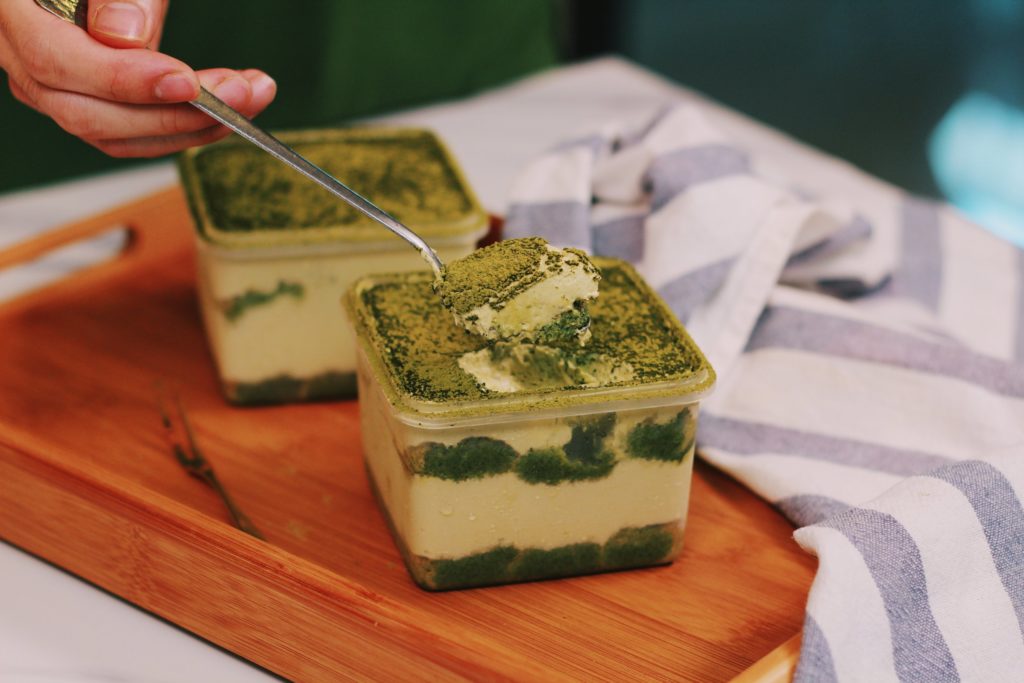 I have been craving for Matcha quite often recently. Maybe, it was due to the influence of a good friend of mine, who is a big fan of Matcha. If you realized, this recipe is actually adapted from my Express Tiramisu recipe, which means it is eggless and real simple to make.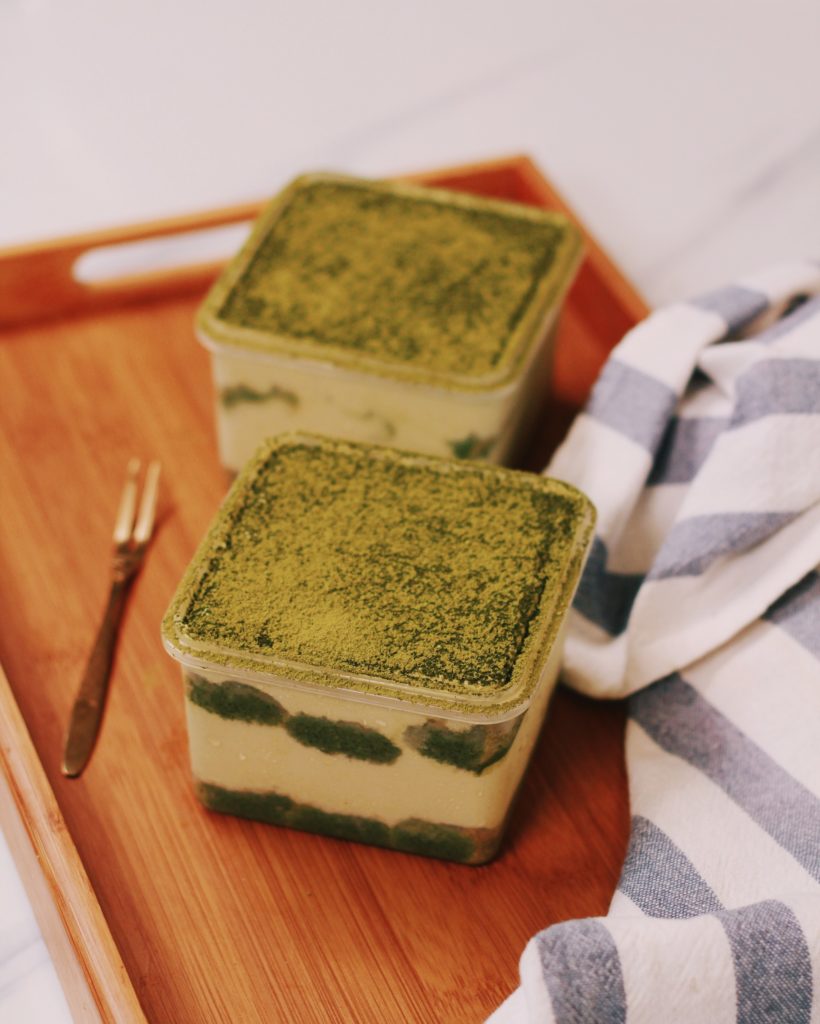 Now Tiramisu taste best… 2 days later in the fridge. Overnight is fine, but if you keep it till the day after next, the flavours among the layers just sync together with every bite. Amazing!
My recipe is quite versatile if you can't take alcohol, omit the rum. If you are a vegetarian, simply just omit the gelatin mixture. It's fine. The gelatin mixture was added to stabilise the cream, helps to set it well and prevent the fats and liquid being separated over time.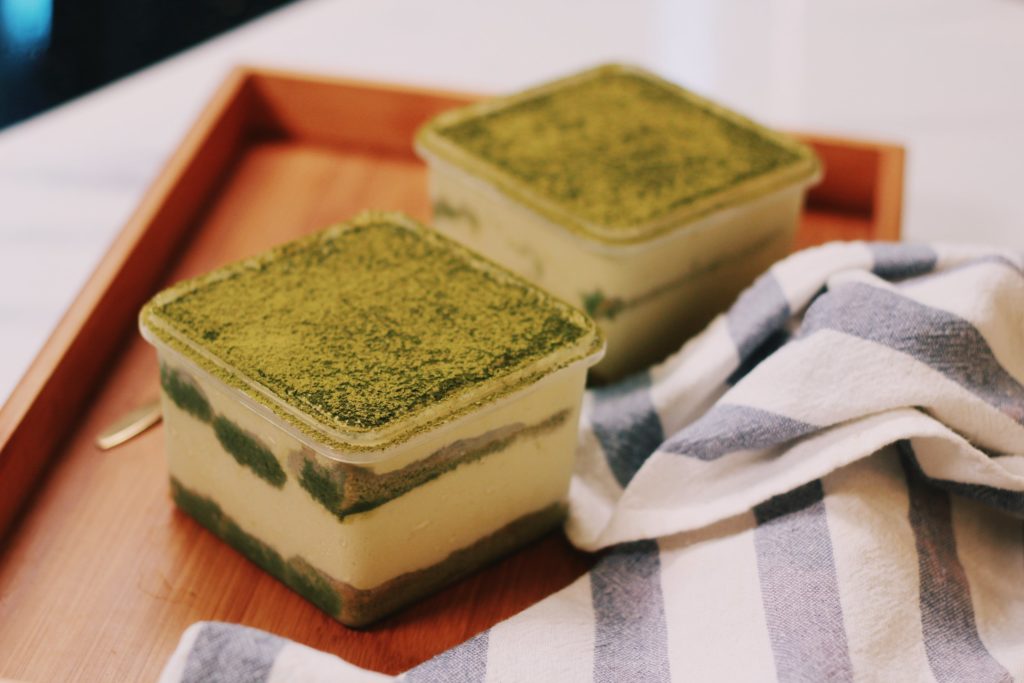 Even though I mentioned that the recipe makes for 2, it's actually a huge portion for 2 person. You could share among 4, even 6 people as it is a very rich dessert.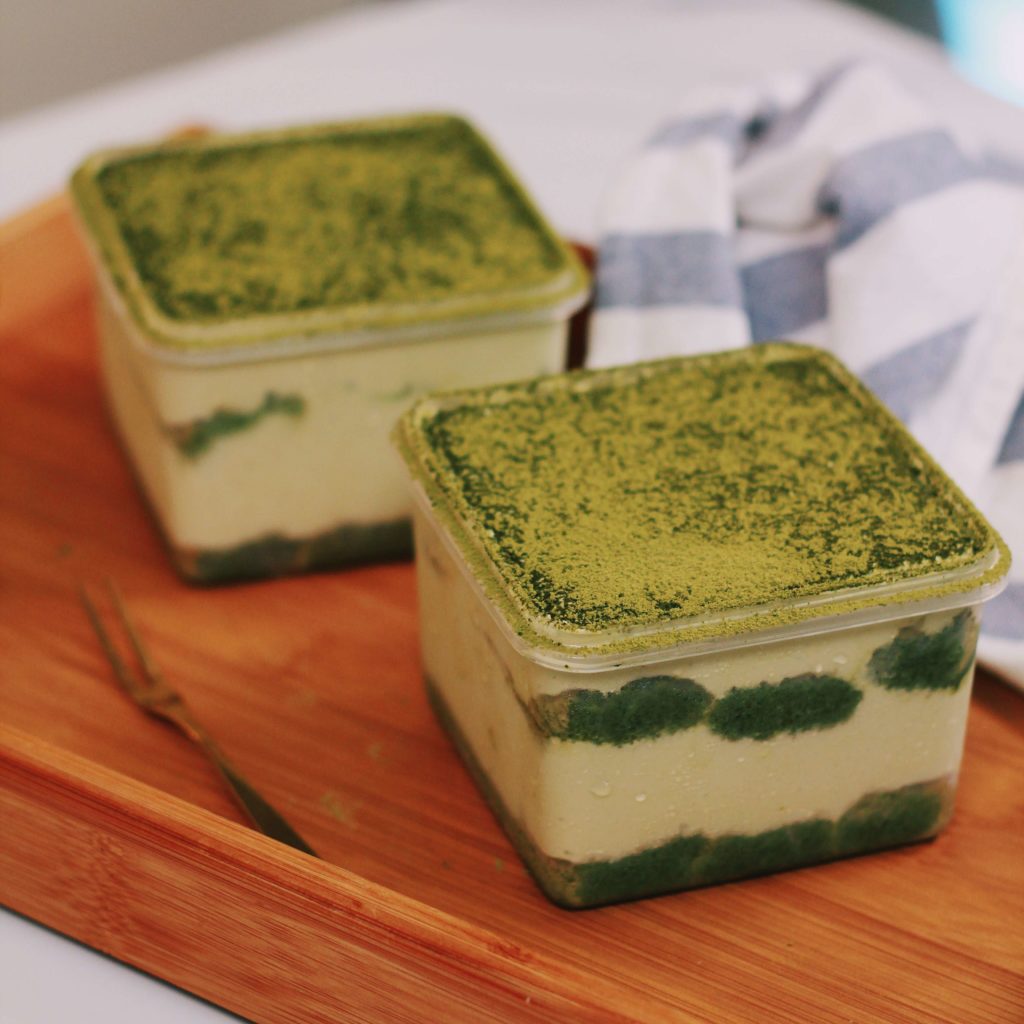 Matcha Tiramisu
Ingredients
Cream layer:
100

gram

cream cheese softened

2

tsp

of matcha powder

1/2

cup

caster sugar or Gavia Natural Sweetener

200

ml

heavy whipping cream chilled

1

tsp

gelatin powder + 1 tbsp water
Biscuits layer:
250

ml

warm water + 4 tsp matcha powder

2

tbsp

of Rum

12

ladyfinger biscuit

Matcha powder dusting
Instructions
Microwave gelatin and water together in a microwave for about 15 seconds. Let it cool.

In a large mixing bowl, beat softened cream cheese, matcha powder and caster sugar (in this case, I'm using Gavia Natural Sweetener as replacement) until combined.

Once it is nicely combined, drizzle in whipping cream and whip till soft peaks.

Stir in gelatin mixture and whip until it is well mixed. Set aside.

Cut ladyfinger into the desired length if needed.

In a shallow pan, stir in warm water, matcha powder and rum.

Soak ladyfinger into the pan well, transfer into your container for the first layer.

Portion out a quarter amount of cream into the container.

Layer them by repeating the steps until you finished them.

Let it cool in the fridge at least overnight to set.