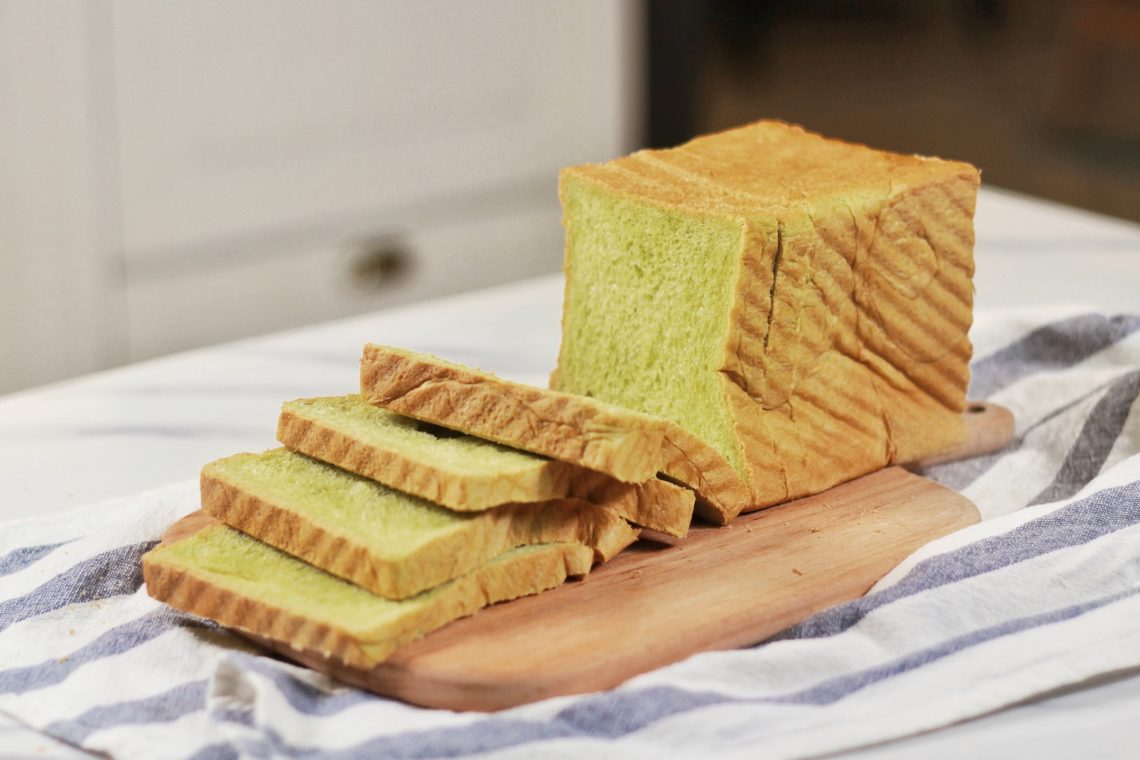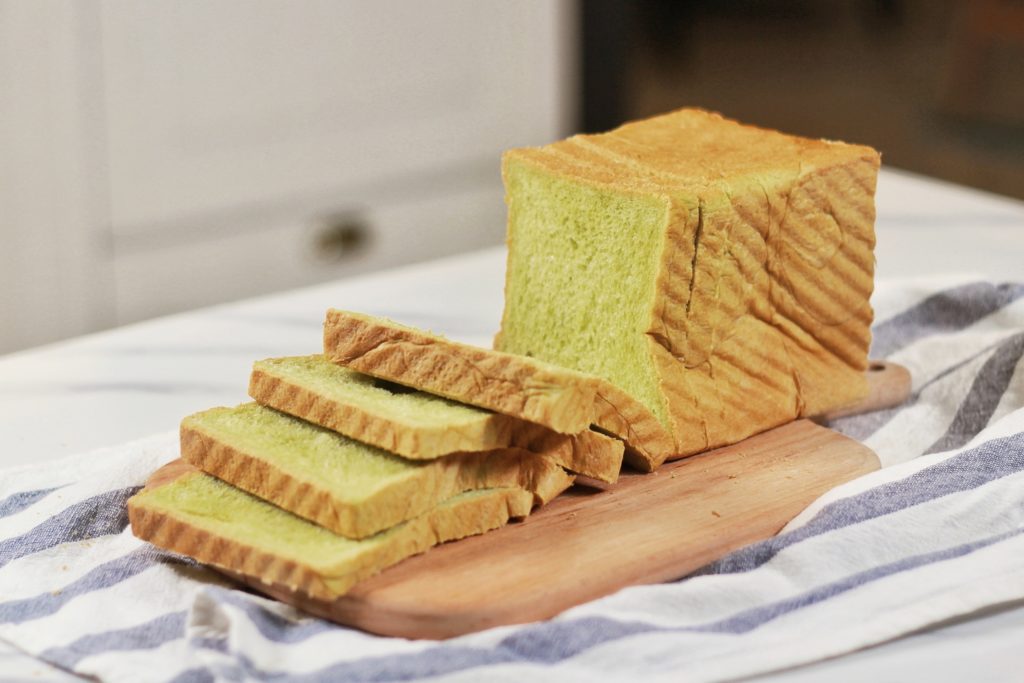 I have been craving for this fragrant Pandan Bread. It goes so well with so many sweet treats. Use this to go with your favourite spread, or pair it with ice cream!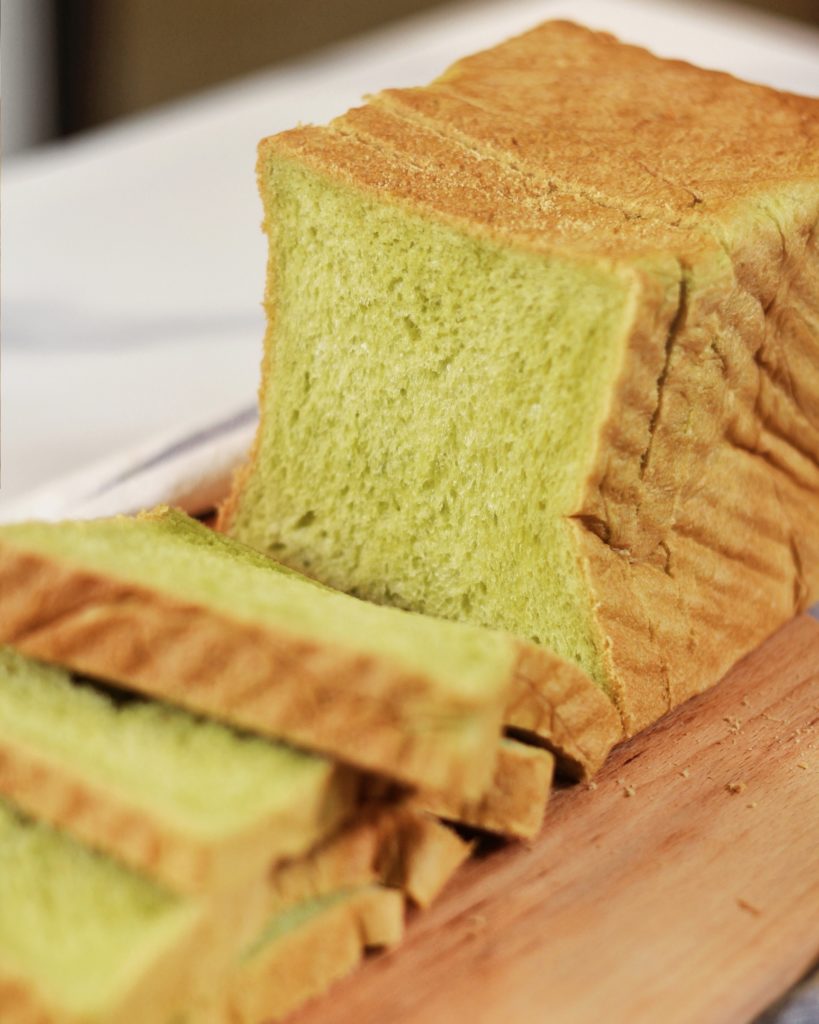 I have been making quite a fair bit of bread for the past few months, it became kinda like my new hobby to explore and discover the bread-making territory. I admit it may not be like the Japanese kind of bread you are looking for. But, a good old style Pandan Bread shouldn't go wrong with your morning french toast or afternoon snack ice cream sandwich bread.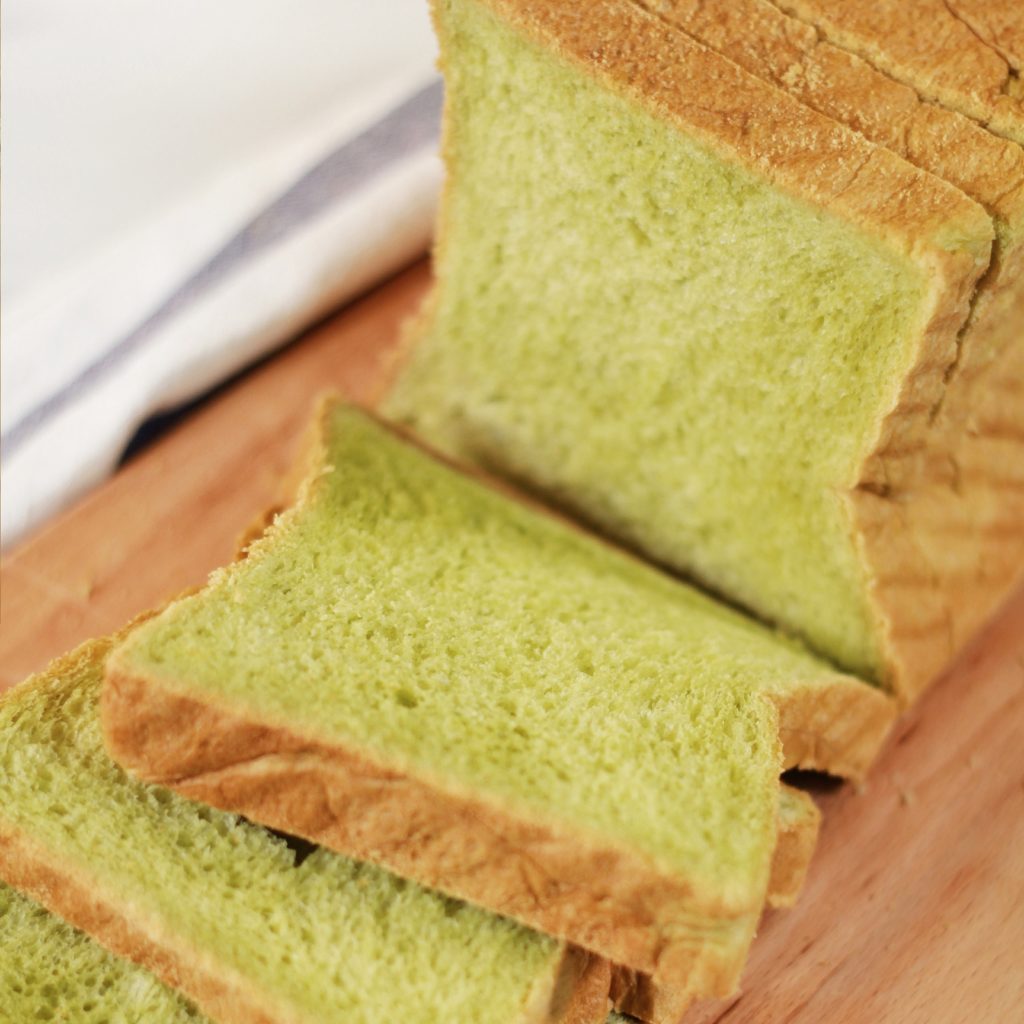 I'm using a bread loaf pan with a lid to make a regular square shape but if you like to be more fluffy, don't use the lid. It will rise even higher, giving you more fluffy bread.
Pandan Bread
Ingredients
300

grams

of bread flour

1.5

tbsp

of milk powder

1 ½

tsp

of instant yeast

1 ½

tbsp

of fine sugar

½

tsp

of salt

200

ml

of water

40

ml

of vegetable oil

3 to 4

stalk of pandan leaves
Instructions
Cut pandan leaves into small pieces.

Then, blend well with water in a blender.

Strain the mixture and discard the fibre.

Measure out 175ml of pandan juice. Set aside.

In a bread machine or stand mixer, add in all of the ingredients starting with the wet ingredients, pandan juice, and vegetable oil. Dry ingredients, bread flour, yeast, sugar, milk powder and salt.

Knead the mixture for about 20 minutes until it is elastic.

Let it proof for about an hour until double in volume.

Divide the dough into 3 portions and knead the dough accordingly before rolling them up.

Transfer into a bread loaf pan and let it proof for another hour or until it reaches 90% of the pan's height.

Bake it in a preheated 180C oven for about 25 minutes.

Let it cool in the pan for about 5 minutes before unmolding it.

Cover with a kitchen towel immediately for further cooling.

Slice the bread accordingly to your desired thickness.
Notes
The bread goes extremely well ice cream. Check out my one-step 4 ingredients Ripple Ice Cream recipe