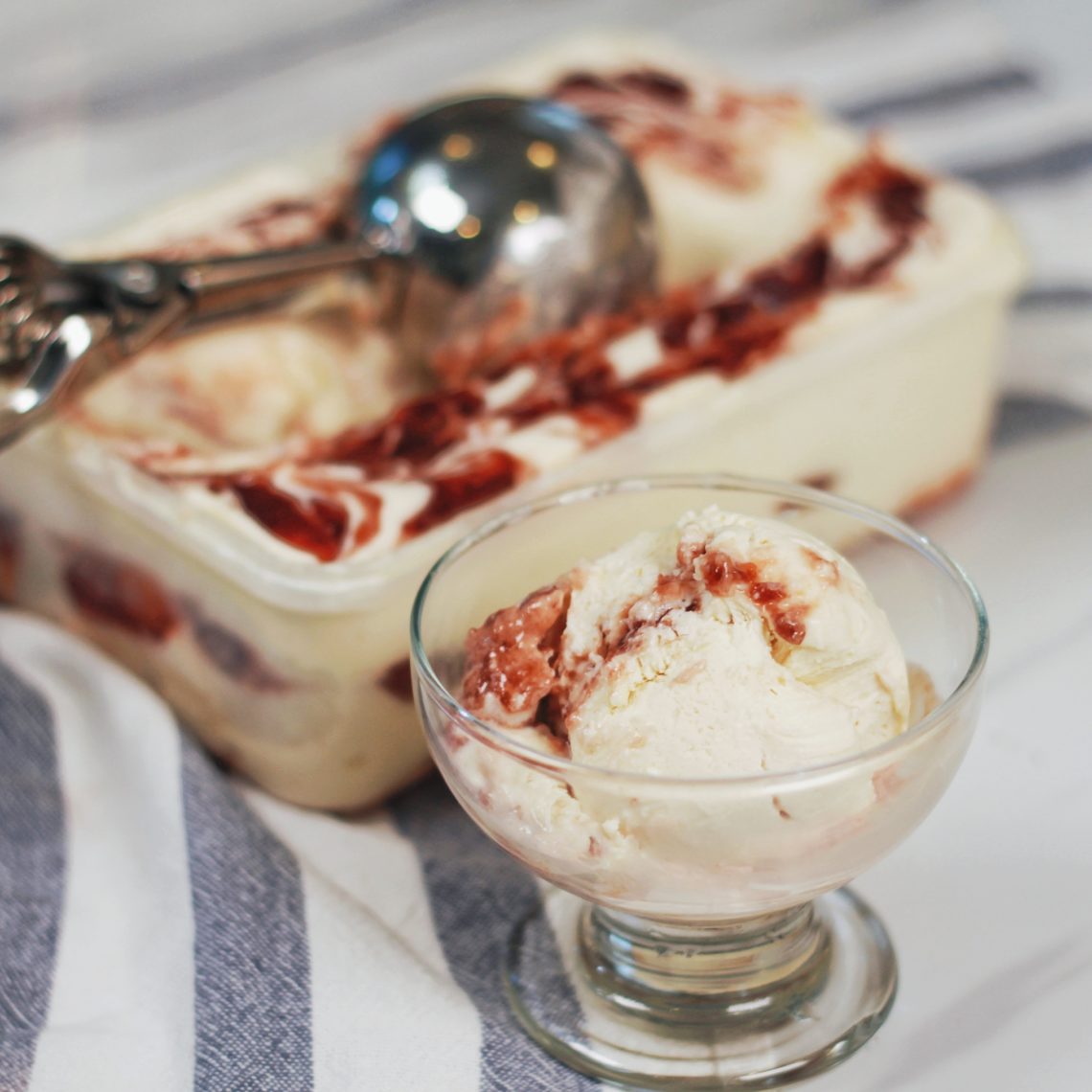 One-step 4 Ingredients Ripple Ice Cream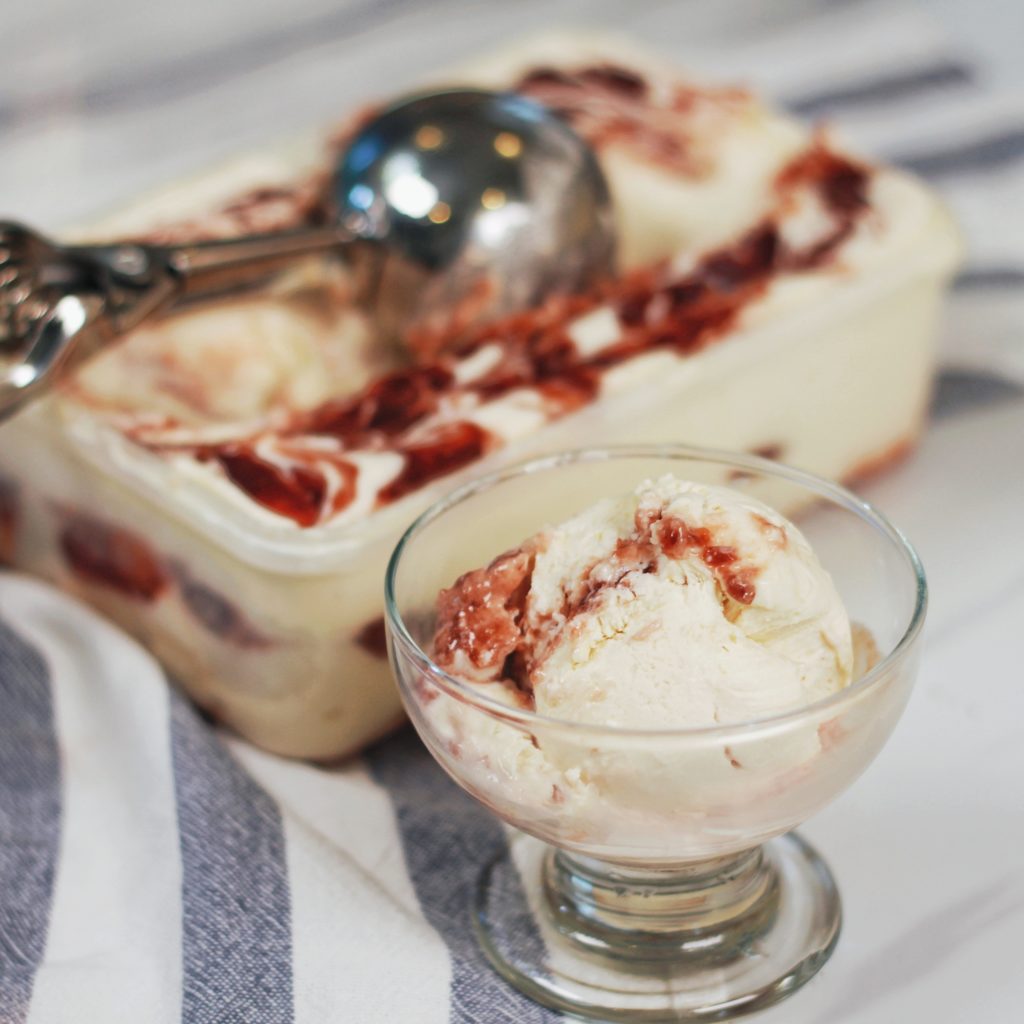 My friends have been bugging me for straight forward recipes as they are stuck at home getting bored. I recalled that I have ice cream recipes (Matcha Ice Cream and Chocolate Ice Cream) that does not require much knowledge about baking and would be a great idea to share with them. Hence, this is why I am sharing my One-step 4 Ingredients Ripple Ice Cream recipe.
What's ripple? Why ripple flavour? Well, in Singapore when we mention about ripple ice cream, it usually refers to strawberry (some cases, it could be raspberry too) swirl ice cream. It is one of the popular flavours you could get when you are buying from a traditional ice cream cart when walking on the streets.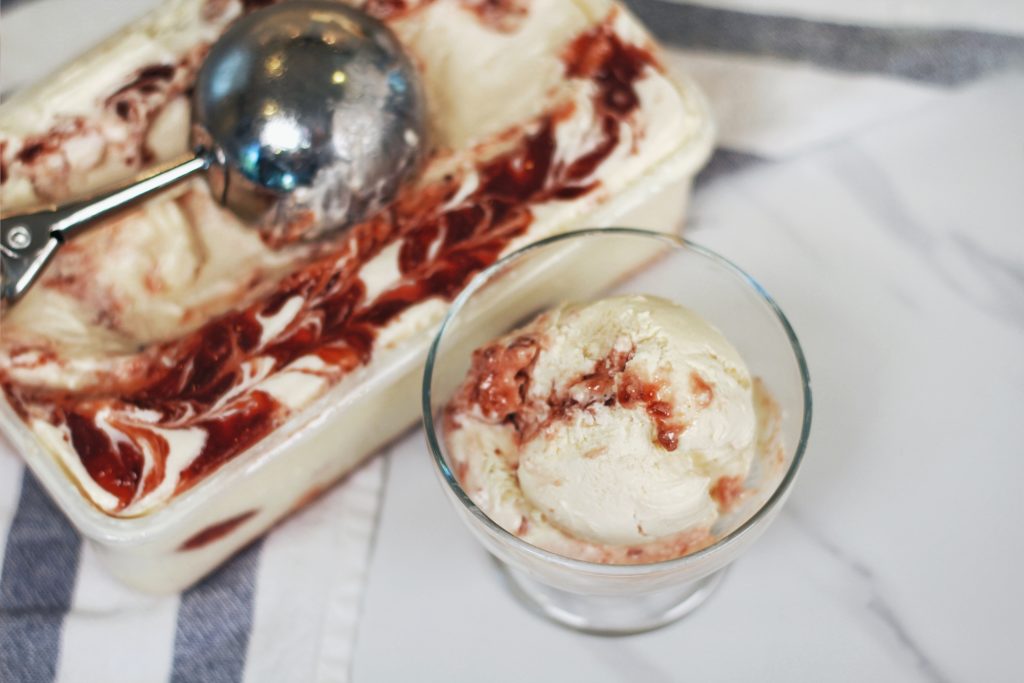 However, with the current situation in Singapore now, we can't go out and wander around during the CB (Circuit Breaker) period. I have been wanting to get my hands-on with some of the traditional ice cream blocks but of the places were sold out. I could not seem to be able to order it online. Thus, I am making my favourite flavour today, Ripple Ice Cream!
You could eat the ice cream just as it is, pair it with wafers, or with bread! I will be sharing my Pandan Bread recipe in my next post. The ice cream goes extremely well with the Pandan Bread.
Ripple Ice Cream
Ingredients
500

ml

of heavy cream chilled

250

ml

condensed milk chilled

2

tsp

vanilla extract

200

grams

of strawberry jam/strawberry sauce
Instructions
Combine heavy cream, condensed milk, and vanilla extract in a bowl.

Using an electric mixer, whip on high speed until soft peaks.

Transfer it into a freezer-safe container while smearing strawberry jam in between.

Use a skewer to make swirls before freezing it overnight.