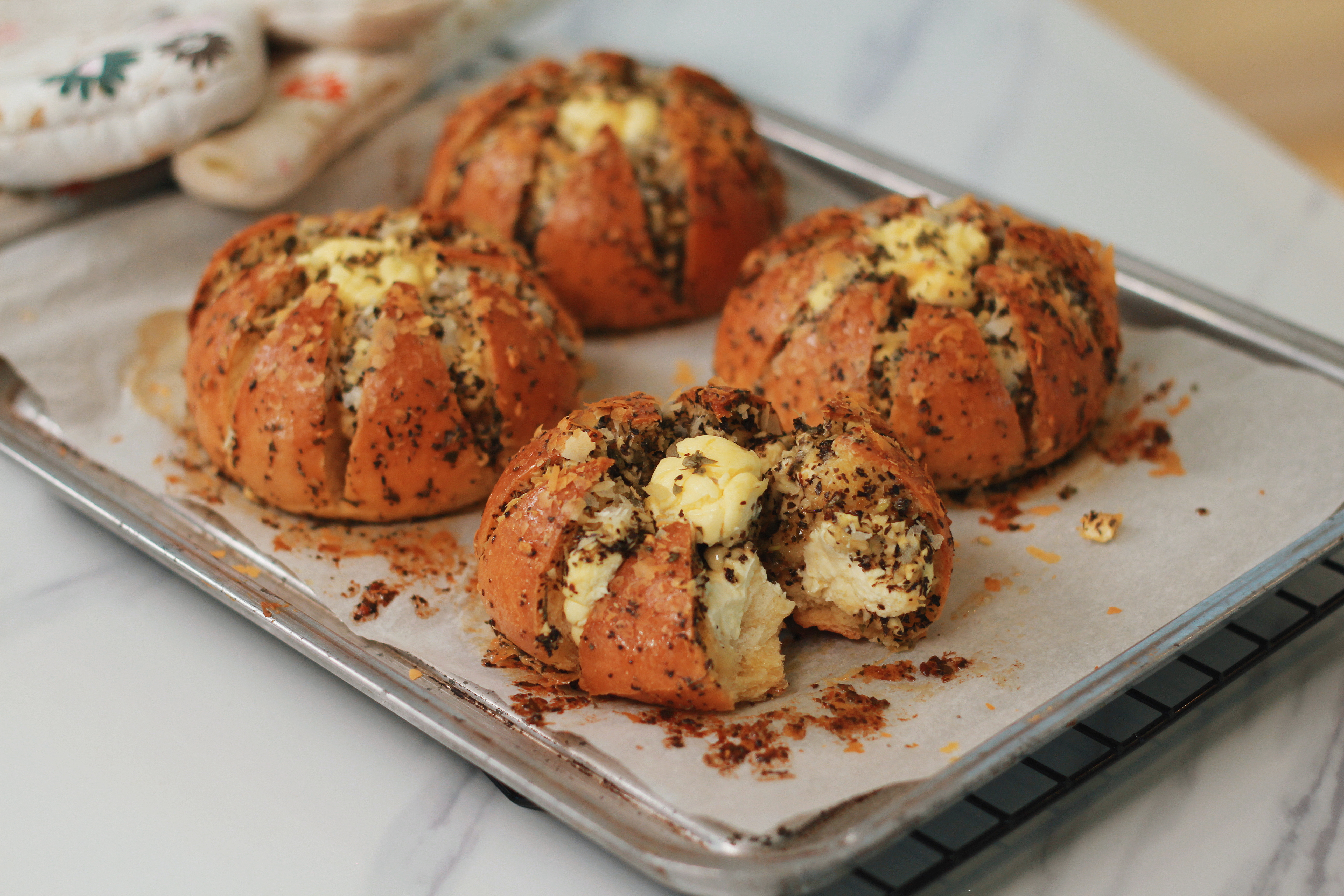 Cream Cheese Garlic Bread (육쪽마늘빵)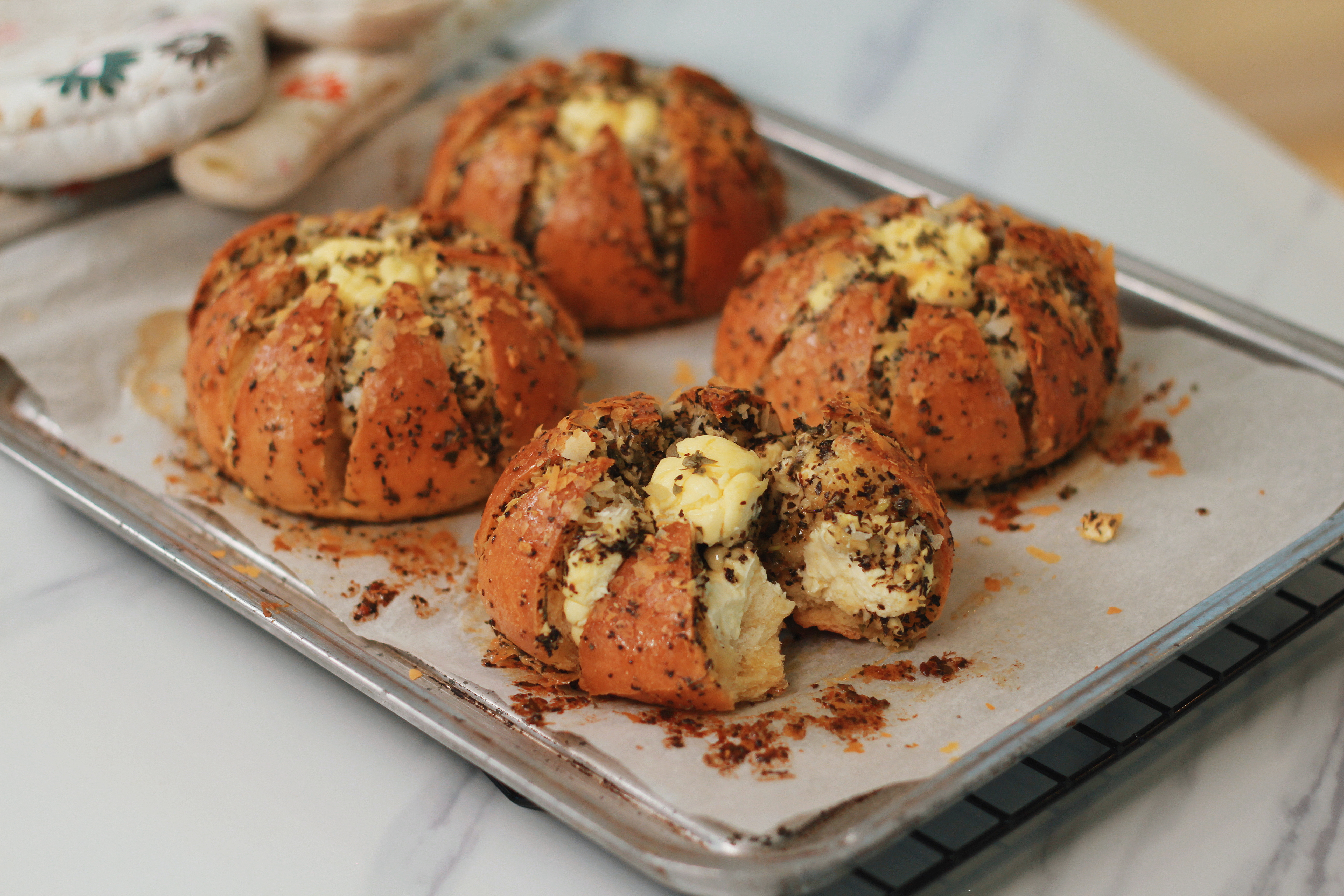 I love Korean street food! I came to know about Cream Cheese Garlic Bread when I came across a video of a Korean shop selling these babies. It looks so good that I knew I had to recreate it the next day!
I decided to make the bread from scratch instead of getting off shelves so it could look as authentic as how the Koreans are selling.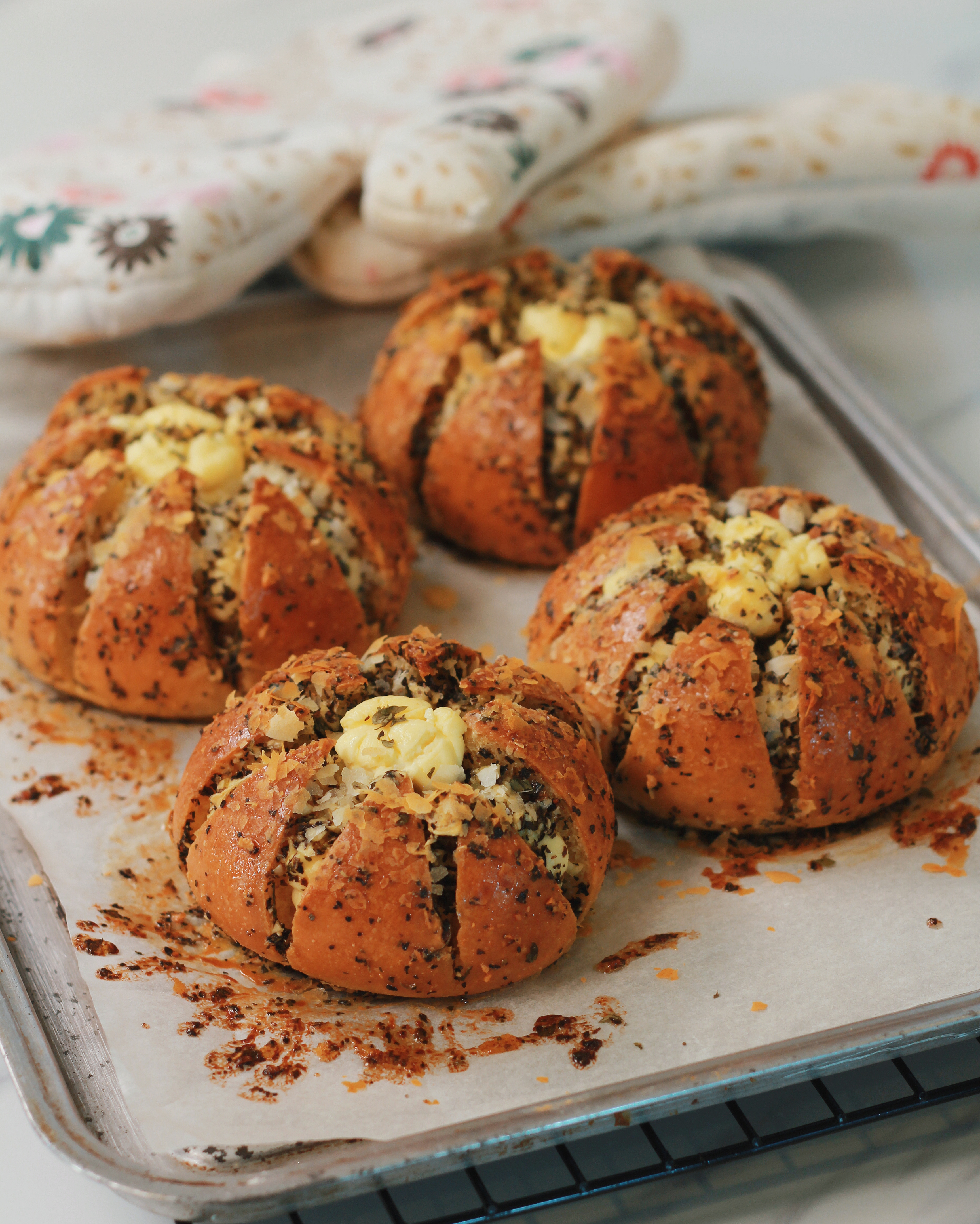 I can tell you that it was damn good! My mum hates anything with cheese, I left half a slice for her to try it out thinking she would only take a bite. Guess what, she finished everything and told me it was amazing! Cream cheese, butter and garlic, you can't really go wrong with this combination!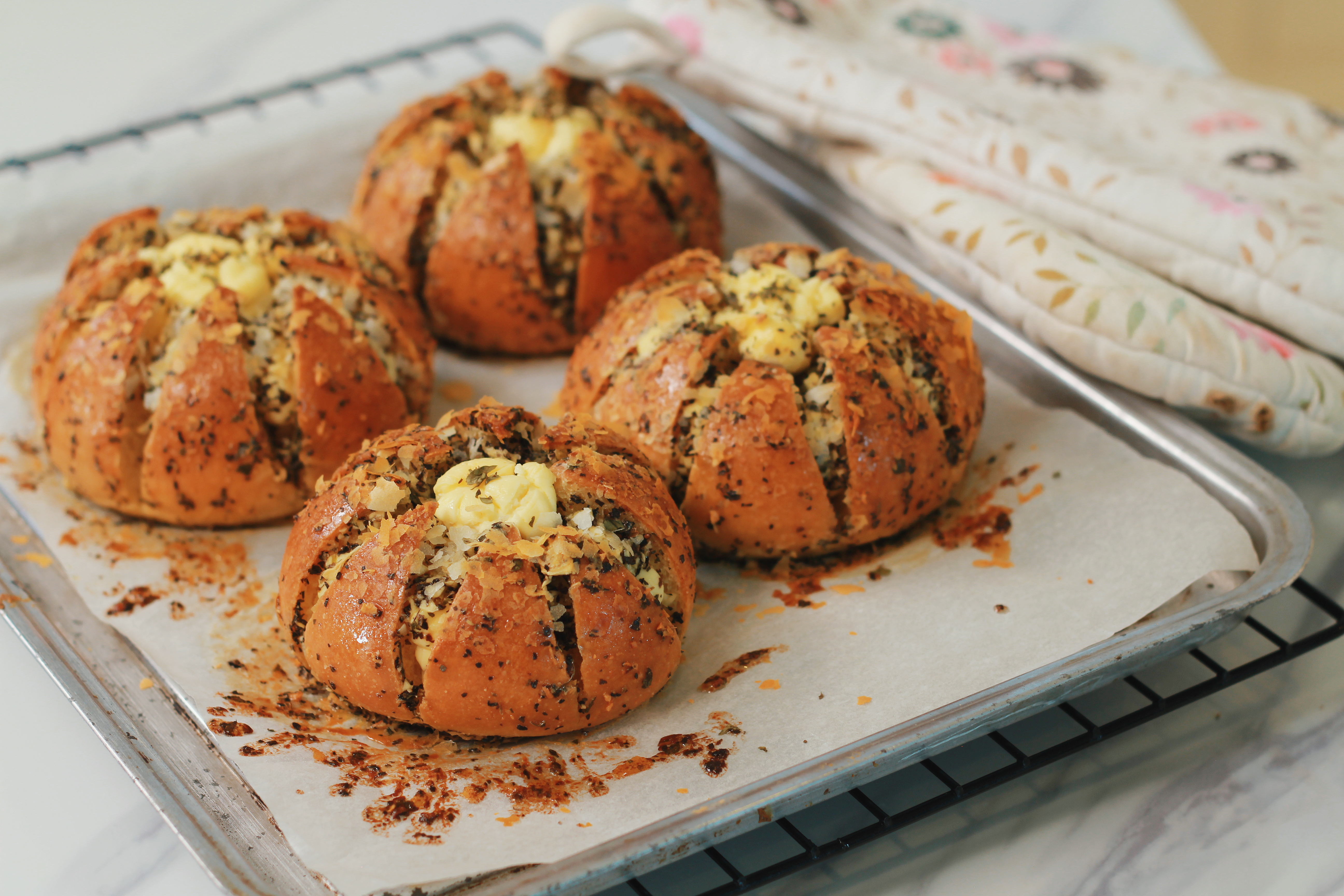 As you can see, I added way too much dried herbs in my recipe. I have since then reduced the amount in the final recipe. Honestly, feel free to add more or less accordingly to your liking.
Cream Cheese Garlic Bread
Ingredients
Bread Dough:
200

grams

of bread flour

1

tbsp

of milk powder

1

tbsp

of sugar

1/2

tsp

of salt

3

grams

of instant yeast

115

ml

of water

25

ml

of vegetable oil
Garlic Cream Cheese Filling:
200

grams

of cream cheese

150

grams

of salted melted butter

60

grams

of minced garlic

2

tbsp

of milk

2

tbsp

of sugar

1

egg

1

tbsp

of parmesan cheese

2

tsp

of dried basil

2

tsp

of dried parsley

1/4

tsp

of salt

Potato Flakes
Instructions
In a mixer or bread machine, add in all of the ingredients starting with water, yeast, sugar, bread flour, milk powder, salt, and lastly oil. Knead for 20 minutes until it is elastic. Let it proof for an hour.

Remove the air from the dough on a dusted surface and shape into a disk. Divide it into 4 pieces. Roll them into a ball.

Let it proof for about an hour or until double in size. Spread some water onto the dough and bake it in a preheated oven at 180C for about 15 to 20 minutes.

Remove the bread from the oven once golden brown and cover lightly with a kitchen towel while cooling.

To make the filing, combine melted salted butter, egg, milk, parmesan cheese, dried herbs, sugar, minced garlic and salt together in a bowl. Set aside.

Slice the cooled buns into 8 pieces, making sure that the knife does not go all the way down.

Fill the buns with soften cream cheese.

Soak each bun with the garlic-butter mixture that we made earlier.

Dust with some potato flakes and pipe out more cream cheese onto the middle of the bun before baking it in a preheated oven at 180C for 25 minutes.