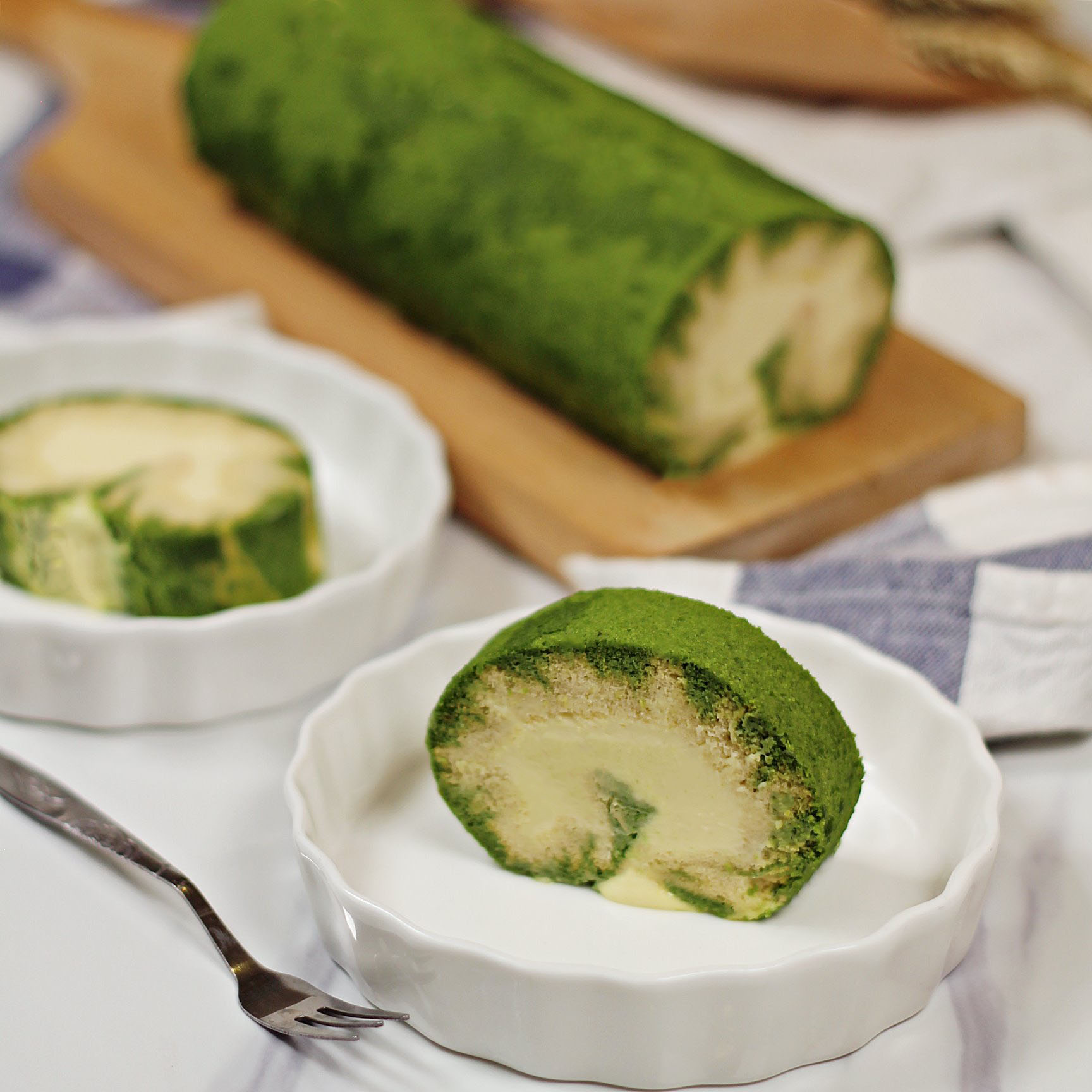 Matcha Hurricane Swiss Roll Recipe (抹茶飓风瑞士卷)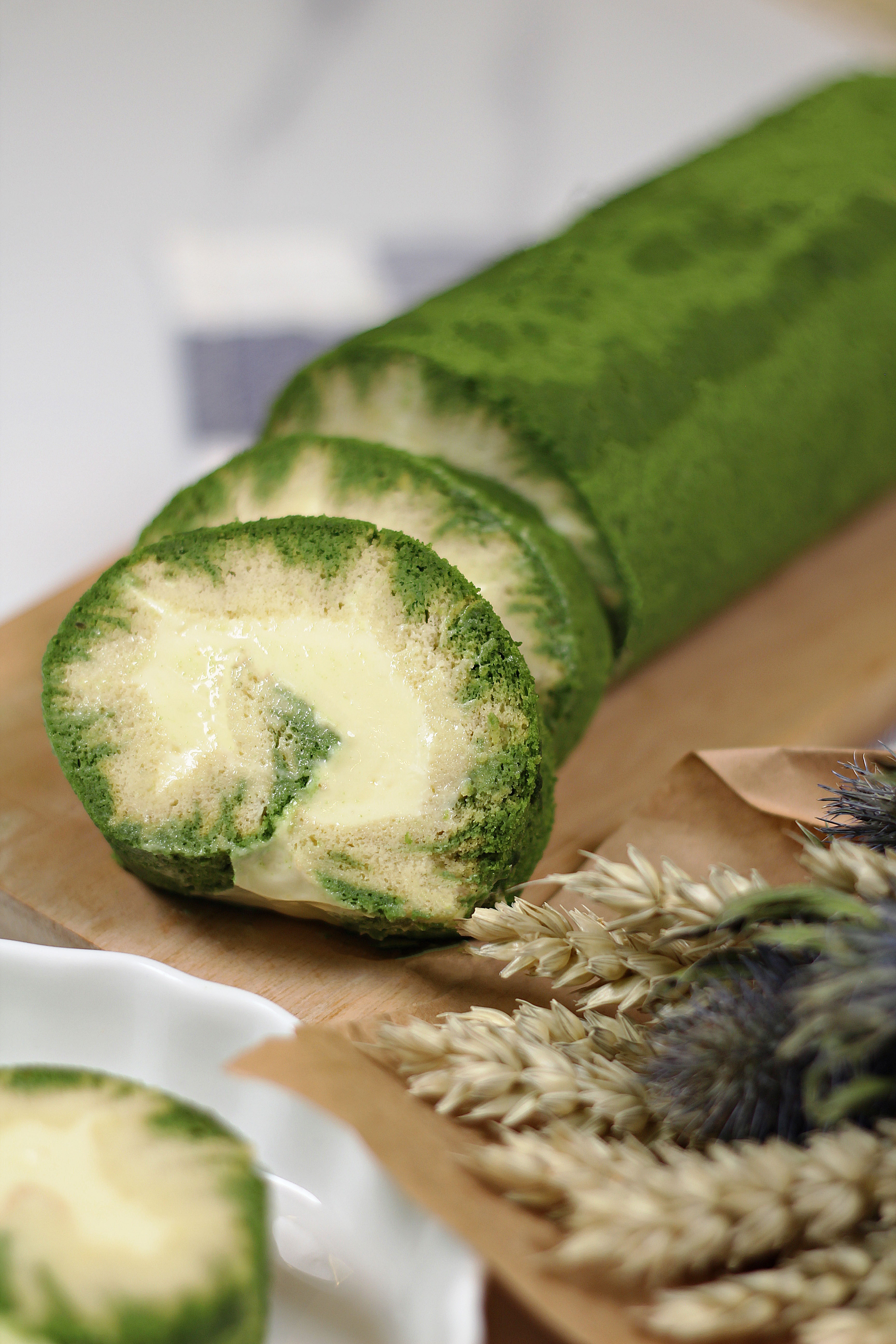 Hurricane Swiss Roll is essentially a swiss roll that swirls layer that looks like a hurricane and hence the name. It is very popular in Indonesia, and when I first heard from my mum about it (who saw many beautiful pictures from her Indonesian relatives), I told myself that I am going to recreate these beautiful swirls. Luckily, it was fairly simple!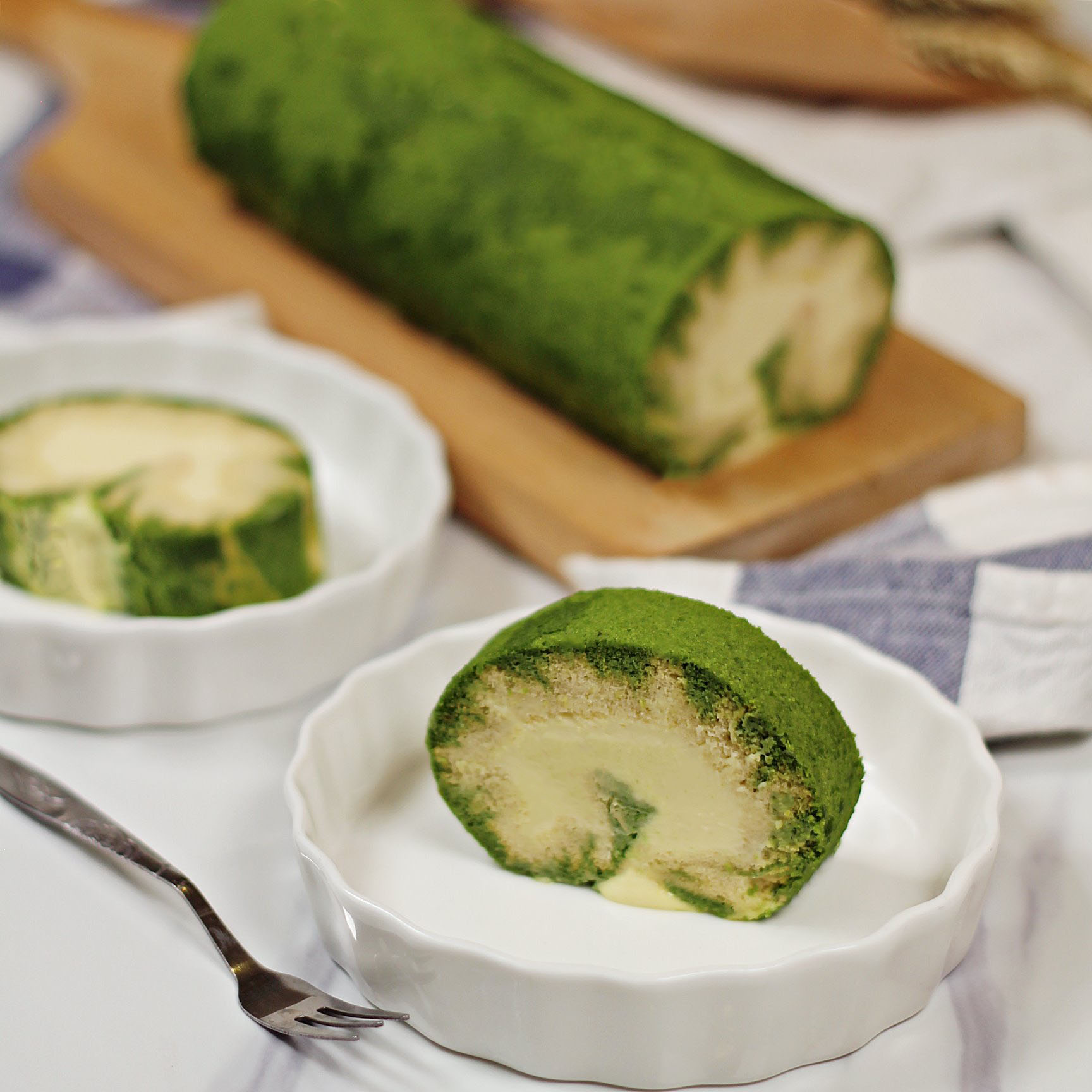 For this recipe, I am pairing up the flavour of Matcha and Cream Cheese as it goes so well together. The bitterness of the Matcha powder complements the tanginess of the Cream Cheese, making it light and refreshing.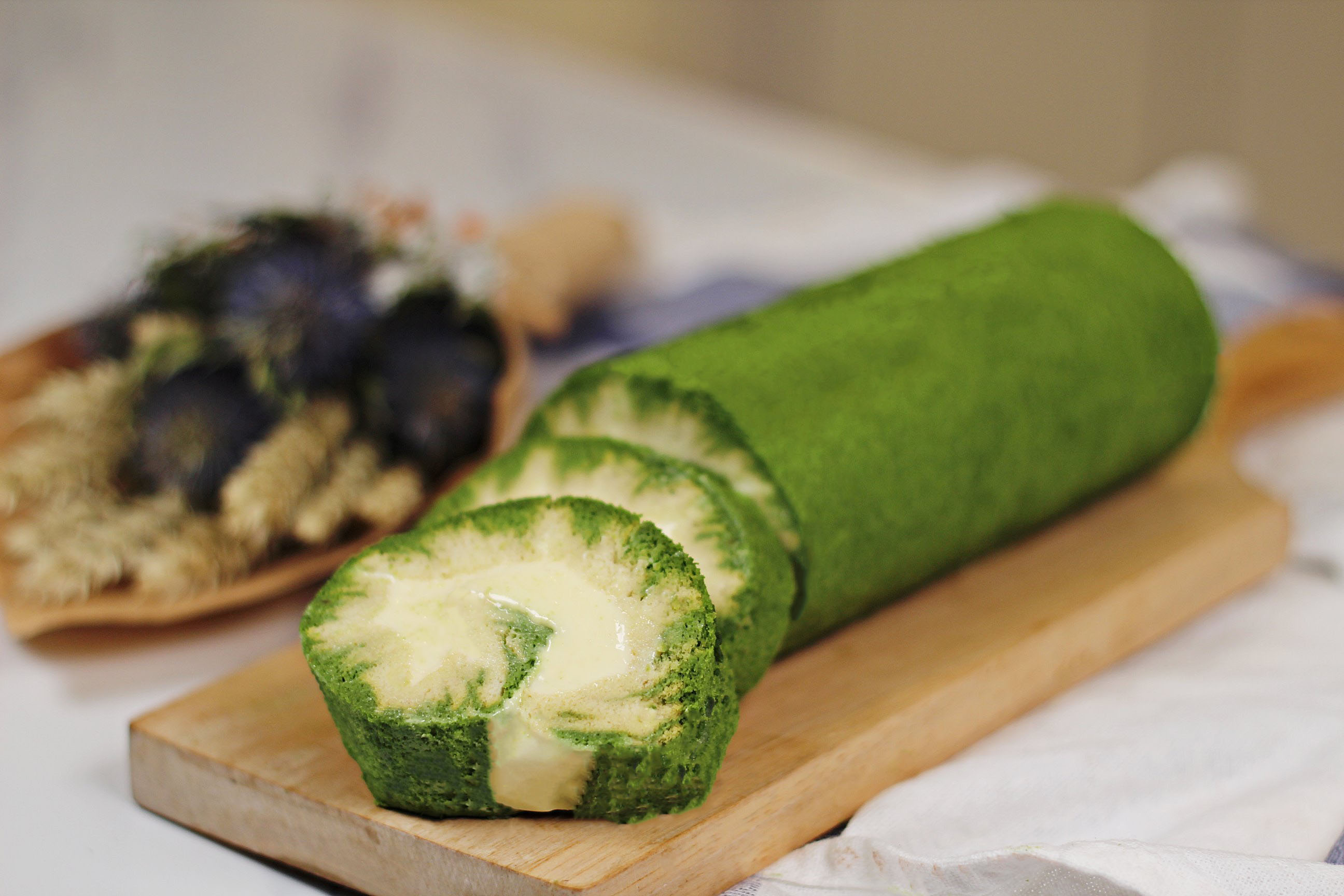 Feel free to change the flavour profile to your liking. If you like Chocolate flavour, substitute Matcha Powder with Cocoa Powder. You can even add some melted Dark Chocolate to the Cream Cheese if you want it to be extra chocolaty.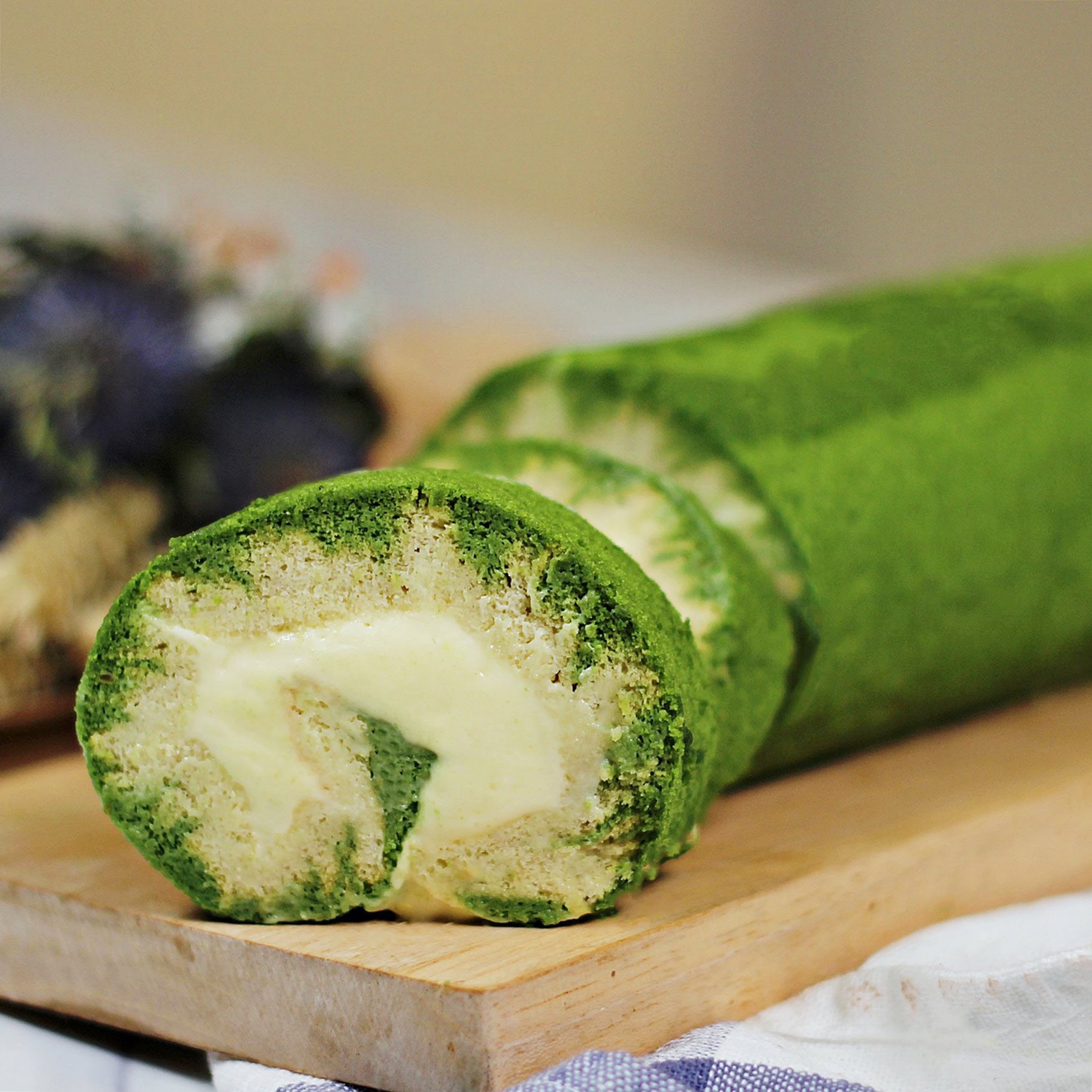 The recipe is fairly simple to make as long as you are patient. There are a lot of components and waiting time to this recipe. Make this on a lazy Sunday and share it with your colleagues the following Monday! Do serve it chilled! The cream does not stand up very well our hot and humid weather in Singapore. It would not be a good idea for you to bring this on a picnic. However, if you like to, switch up the cream to something more stable like a fruit jam or buttercream.
Matcha Hurricane Swiss Roll
Ingredients
Egg Yolk Batter:
4

egg yolks

40

ml

of milk

40

ml

of vegetable oil

40

grams

of plain flour

15

grams

of corn starch

1

tsp

of vanilla extract
Egg White Batter:
4

egg whites

(160 grams)

85

grams

of caster sugar

1

tsp

of vinegar
Matcha Paste:
8

grams

of matcha powder

30

ml

of water

Green food coloring

optional
Cream Cheese Frosting:
60

grams

of Full-Fat Cream Cheese

soften at room temperature

30

grams

of salted butter

soften at room temperature

85

grams

of icing sugar

1

teaspoon

corn starch

1/2

teaspoon

of gelatin and 2 tbsp of water

microwaved for 20 seconds

120

ml

whipping cream, chilled
Instructions
To make the egg yolk batter, in a measuring cup, whisk egg yolks, vegetable oil, vanilla extract, and milk till thick and volumized.

Next, fold in plain flour and corn starch. Set aside.

To make the matcha paste, stir in matcha powder and hot water together until smooth.

I like to add some green food coloring to enhance the color but it's optional. Set aside.

To make the merginue, in another clean bowl, whisk egg whites and vinegar on high speed until frothy.

Then gradually add in caster sugar while whisking until stiff peaks.

Once it reaches stiff peaks, whisk in a dollap of merginue into the egg yolk batter. Then slowly fold in both mixture until they are well combined.

Portion out 160 grams of the batter into another clean bowl, then stir in the matcha paste we made earlier on.

Once it is well combined, transfer to a piping bag and set aside.

At this point of time, preheat your oven to 170C.

Transfer your white batter into a 9.5 inch square pan that has been greased and lined with parchment paper.

Then pipe your matcha batter accordingly.

Drop the pan a few times to even it and use the back of a spoon and make vertical lines across the batter. Then flip it 90 degree and make another set of vertical lines across the batter again.

Bake it in the oven for 14 to 15 minutes.

Let it cool in the pan for a few minutes, then flip it over on a clean parchment paper. Let it cool with the pan for a few minutes before making a few insertion onto the cake and roll it up.

Let it cool completely while you whip your cream cheese frosting.

To make the cream cheese frosting, whip softened cream cheese and butter until combined.

Then stir in icing sugar, and cornstarch.

Once it has been well combined. Drizzle in chilled whipping cream and whip it up till the mixutre is fluffy.

Whisk in the geletin mixture and put it in the fridge to let it set before using it.

Once your cream has been chilled for a few hours, gently unroll your cake and spread across it.

Roll it up and use the parchment paper to tighten the roll. Put it in the fridge to set overnight.

Cut the roll accordingly and serve chilled.