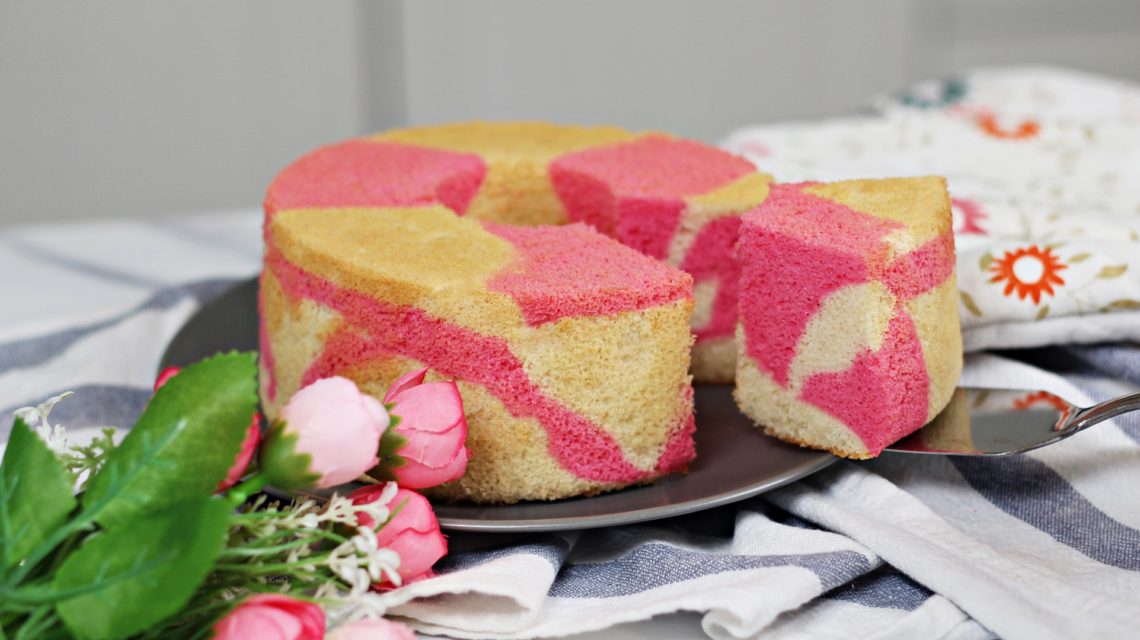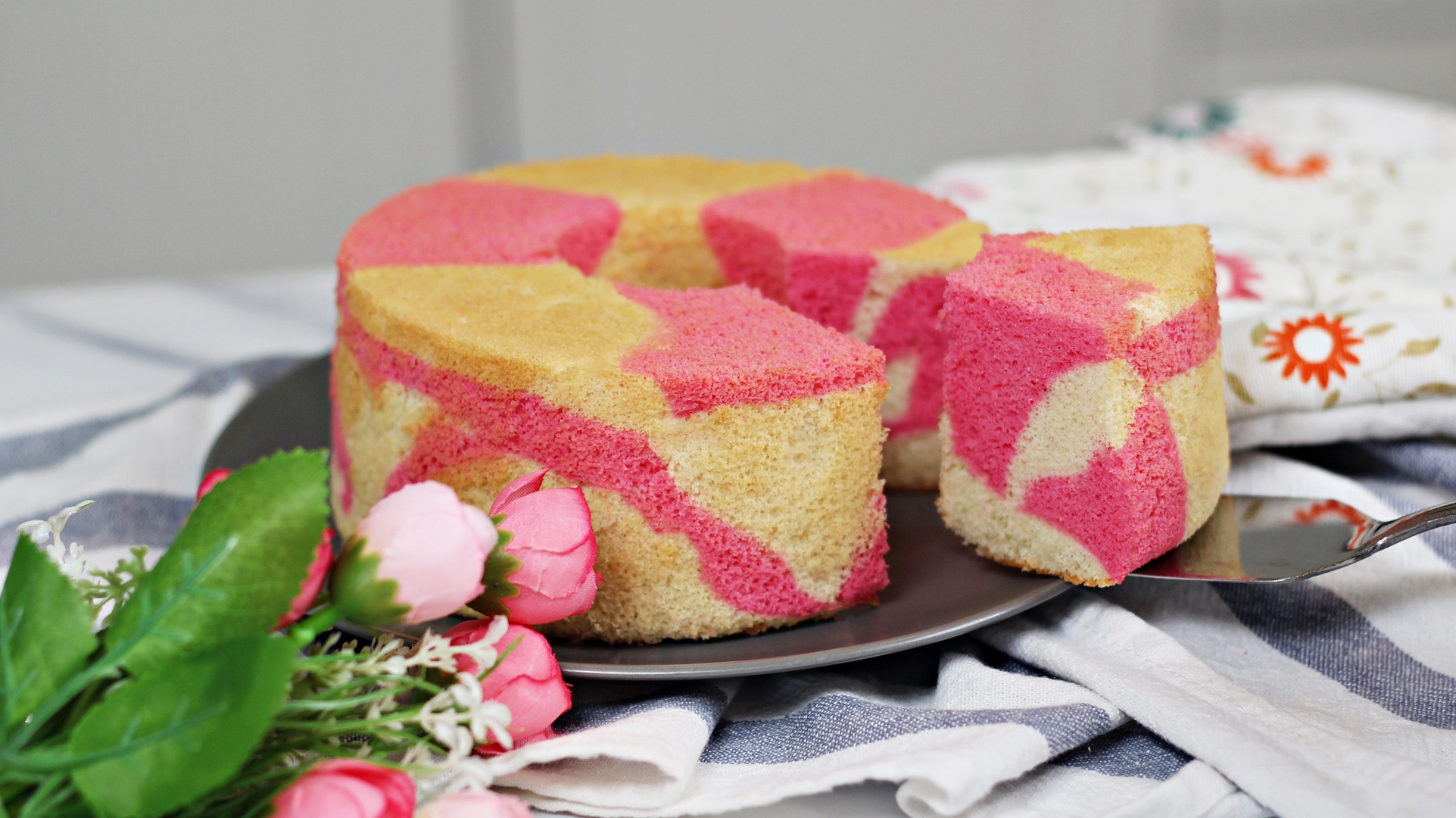 Two-tone Strawberry Chiffon Cake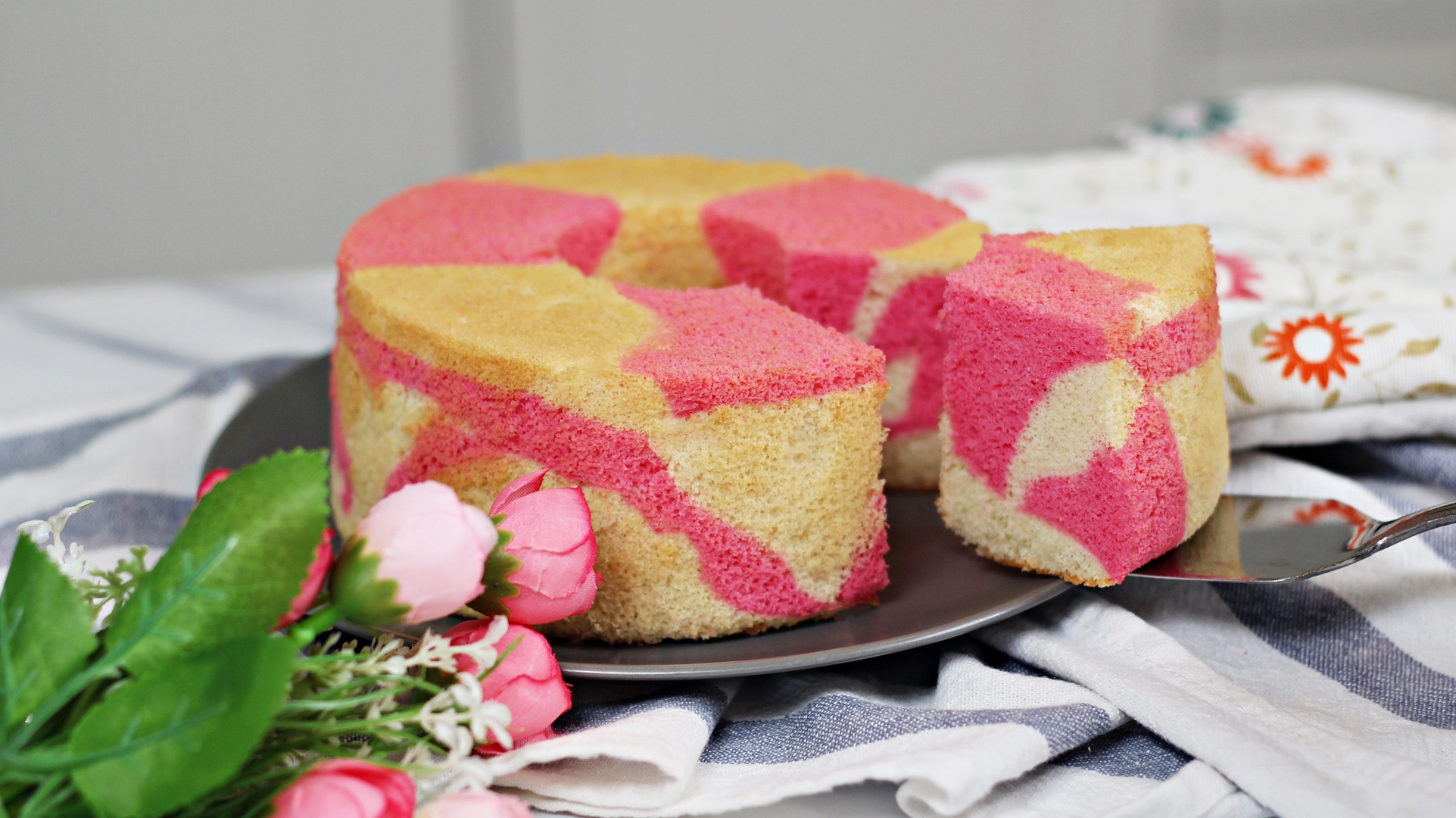 I don't have much skills when it comes to decorating a cake. Neither, am I interested to spend a lot of time either. This Two Tone Strawberry Chiffon Cake is simple to make yet looks elegant enough to serve when your friends come over for high tea.
If you want to make a chocolate version, swap out strawberry with cocoa powder. Just make sure to dissolve the cocoa powder with some warm water so that it can combine well with the cake batter.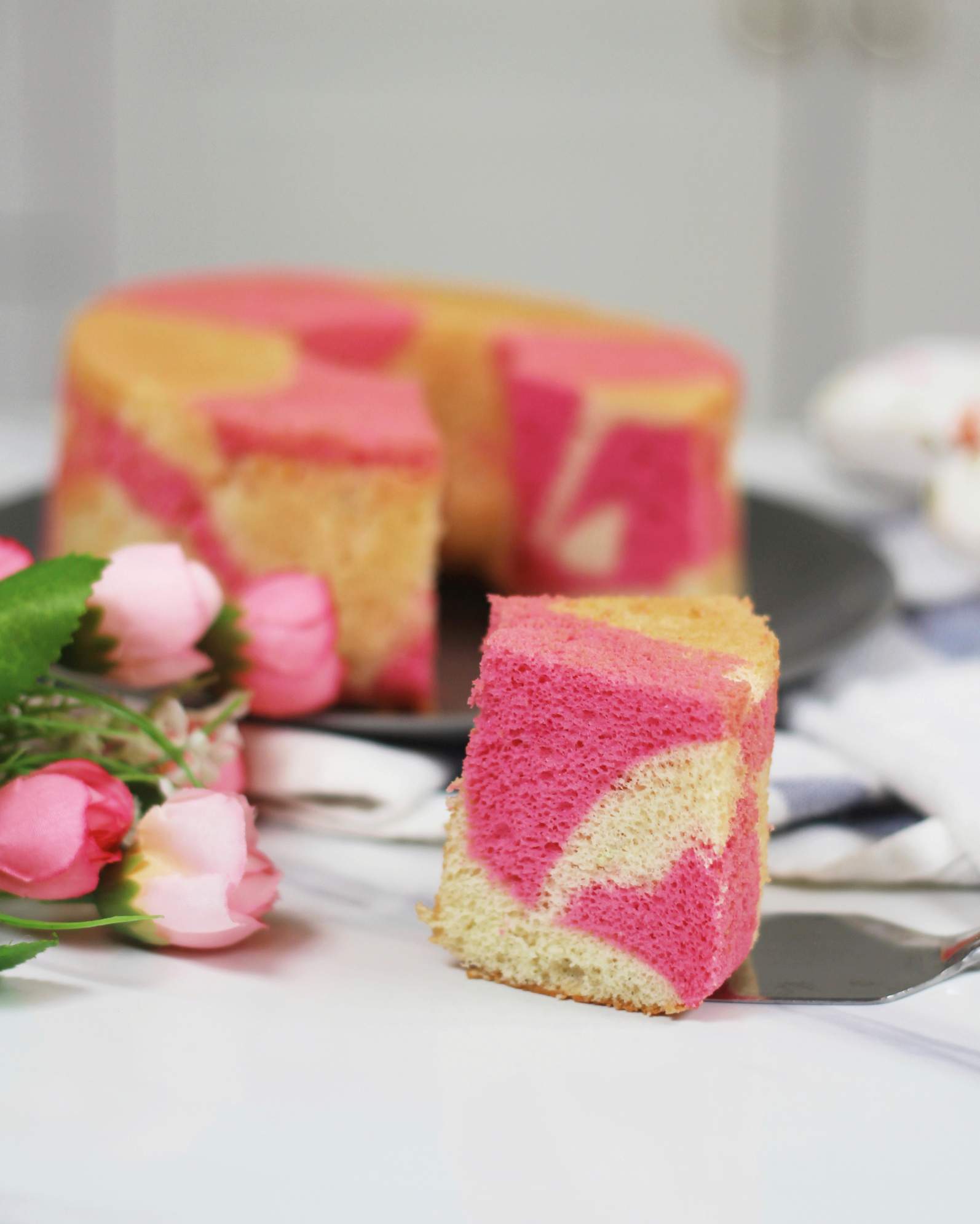 Also, just to remind you to measure your egg white when you are baking, especially when it comes making chiffon/sponge cake. Egg white is what helps the cake to rise when it comes to chiffon cake. That's why it is important to get the correct amount to ensure that the cake rose to the correct height.
Two-tone Strawberry Chiffon Cake
Ingredients
2

eggs white

around 85 grams

3

tbsp

sugar

1/2

tsp

vinegar

2

egg yolks

2

tbsp

sugar

1

tsp

Vanilla extract

2

tbsp

milk

2

tbsp

oil

50

grams

plain flour

1/2

tsp

baking powder

1

tbsp

strawberry concentrate
Instructions
Beat egg yolks, sugar and vanilla extract until fluffy.

Add in milk and oil. Then stir in flour and baking powder. Set aside.

Whip egg white and vinegar until bubbly.

Then gradually add in sugar until stiff peaks.

Transfer a dollop of the meringue into the egg yolk mixture and mix well.

Combine both mixtures together, folding in gently.

Once combined, divide batter into two and stir in strawberry concentrate into the one of the batters.

Dollop them into a 6 inch chiffon cake pan.

Bake 140 degrees for 45 - 50 mins

Let it cool completely upside down. Then remove from mould and serve.