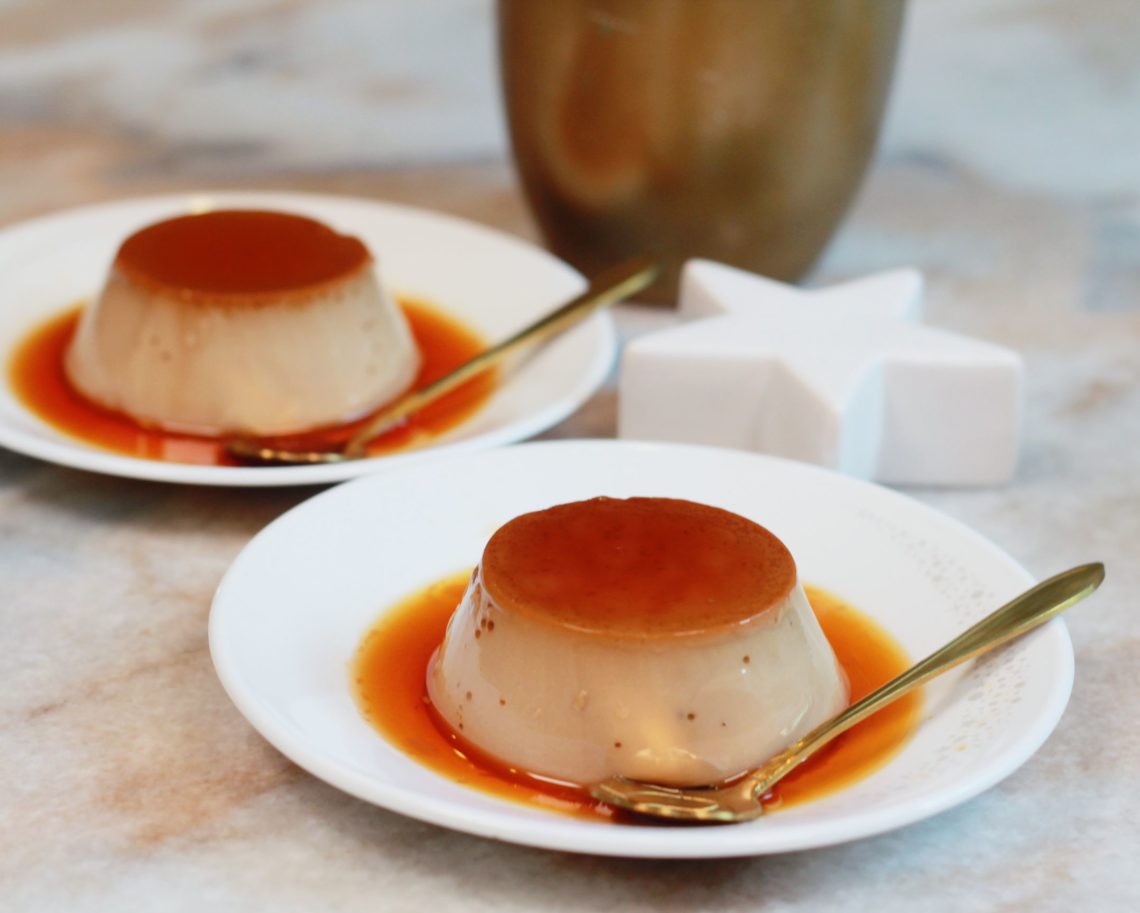 Earl Grey Custard Pudding (No Oven) – Mother's Day Recipe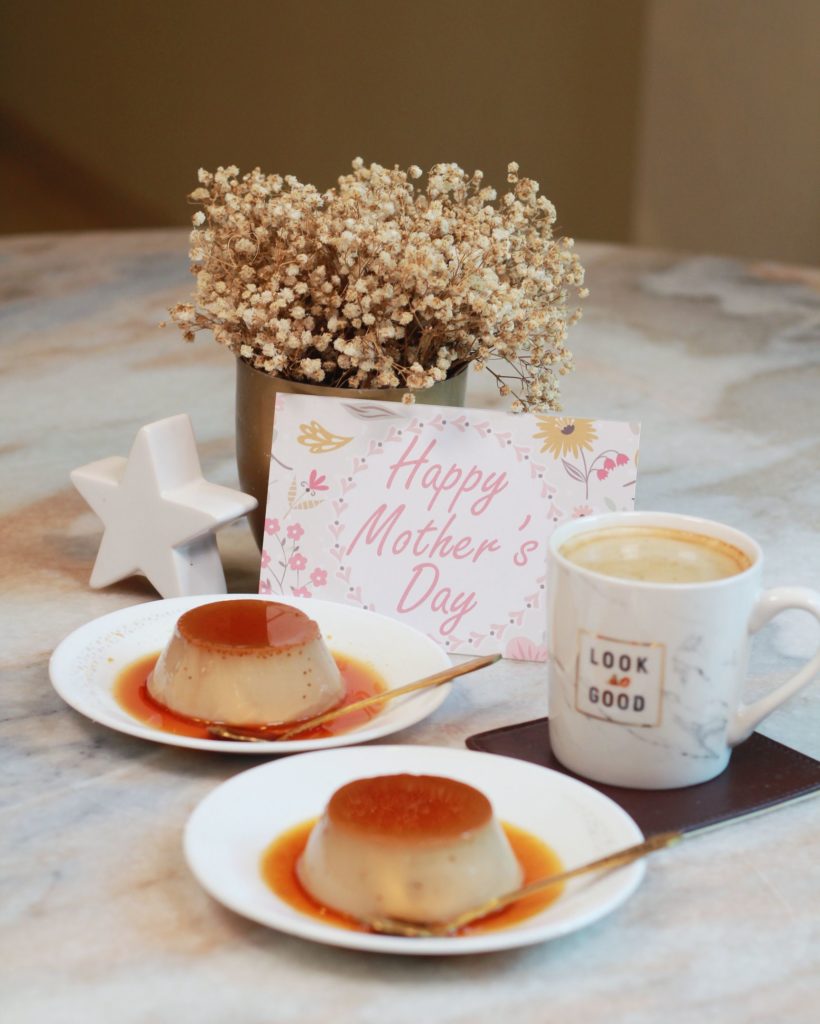 For this year's mother's day recipe, I will be sharing with you guys how to make this really simple no oven Earl Grey Custard Pudding! The recipe is fairly simple and you do need a pot to steam these custards.

If you don't fancy Earl Grey, switch it up yourself to your liking or even omit it. I don't think you can go wrong with this recipe as long as you weigh your ingredients correctly. I have used condensed milk instead of just sugar because it allows the custard to be really creamy smooth.
Earl Grey Custard Pudding
Ingredients
Caramel Sauce:
80

grams

of sugar

30

ml

of water
Custard:
150

grams

eggs

3 medium

1

egg yolk

1

tsp

vanilla extract

375

ml

milk

60

ml

condensed milk

2

bags earl grey tea
Instructions
To make the caramel sauce, add in sugar and half the amount of water in a saucepan.

Bring to a bubbly boil and simmer until it is browned.

Pour the rest of the water into the pan and shut off the heat.

Immediately transfer into your pudding cups before it gets hard.

In the same pot, warm milk with two Earl Grey tea bags to infuse the flavour. Let it cool before using.

Add in all of the ingredients, eggs, condensed milk, vanilla extract and infused milk into a mixing bowl. Stir well.

Then, strain through a strainer to make it smooth.

Pour the egg mixture over into the cups.

Cover with plastic wrap or aluminium foil while you preheat your steamer.

Steam in medium heat for about 35 minutes. Stop the heat and let them cool in the steamer for 10 minutes before removing.

Serve warm or put in the fridge to serve cold.